Chelsea: Is This How Alvaro Morata Will Fit into Antonio Conte's Team Next Season?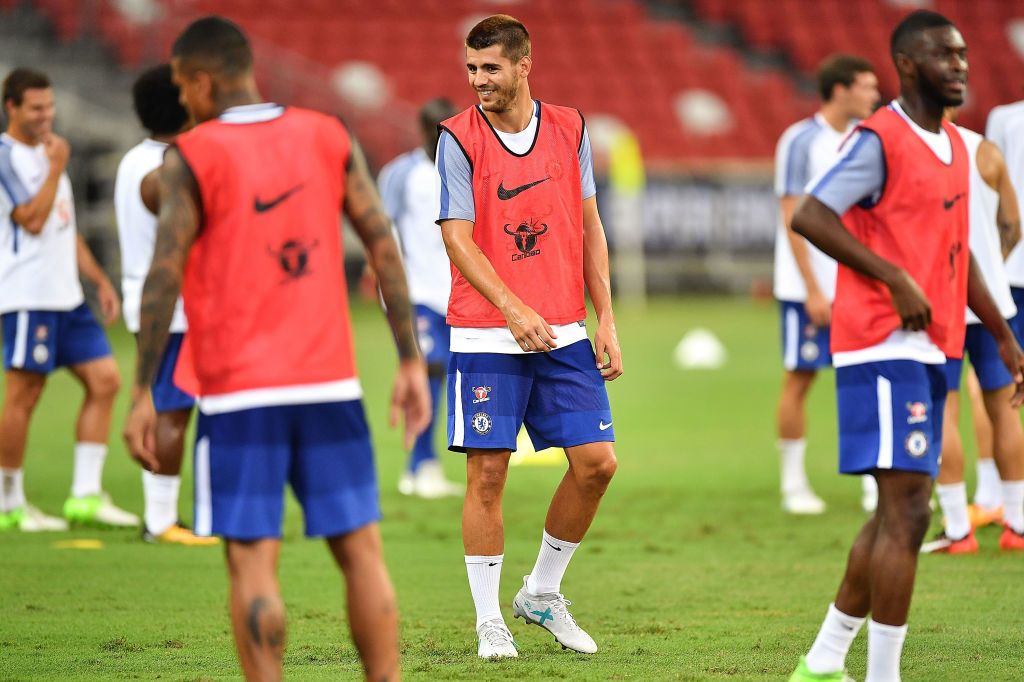 When Chelsea broke its club record to sign Alvaro Morata for £70 million last week, the deal was seen as an act of desperation from the Premier League champion.
Antonio Conte had told Diego Costa, Chelsea's top scorer last season, that he was not in his plans for the future at Stamford Bridge; the Spaniard would be sold and a replacement brought in.
His successor was expected by many, including Chelsea, to be Belgian striker Romelu Lukaku. Lukaku was the second top scorer in the Premier League last season, he had been a Chelsea player before, and all of the noises coming out of the 24-year-old's camp headed towards a return to Stamford Bridge. But that, as we know, didn't happen.
Manchester United lodged a late £75 million offer to Everton that was accepted, and Lukaku has already made his debut for Jose Mourinho's team on preseason. Conte turned to Morata, a player he had worked with at Juventus and had, he says, tried to sign during last season.
After completing the move from Real Madrid, Morata flew out to Singapore where he joined Conte's squad midway through its preseason tour. And on Tuesday, he came on 64 minutes into a friendly against German giant Bayern Munich.
Related: Chelsea's Transfer Spree is Far From Over, And Here's The Four Players Antonio Conte Still Wants
Chelsea was already 3-1 down, thanks to Rafinha's long-distance strike, Thomas Muller's volley and a second from Muller. And it was here that we had a first sighting at how Morata may be deployed in Conte's winning machine.
Having replaced 20-year-old Jeremie Boga, Morata took up a place on the left side of Chelsea's front-three. Belgian Michy Batshuayi was at the spear of the team's attack, having scored twice in a win over Arsenal last week, with Willian down the right.
Many expected Morata to take up the role of lead striker, a direct replacement for Costa from last season—and he probably still will. But with just minutes remaining, Morata flicked a corner kick on from the near post for Batshuayi to pull the score back to 3-2.
Conte's choice—and the duo's play—has suggested Morata could end up playing with Batshuayi, rather than instead of him.