Álvaro Morata Interview: José Mourinho Still Messages Me, But on Sunday He's a Rival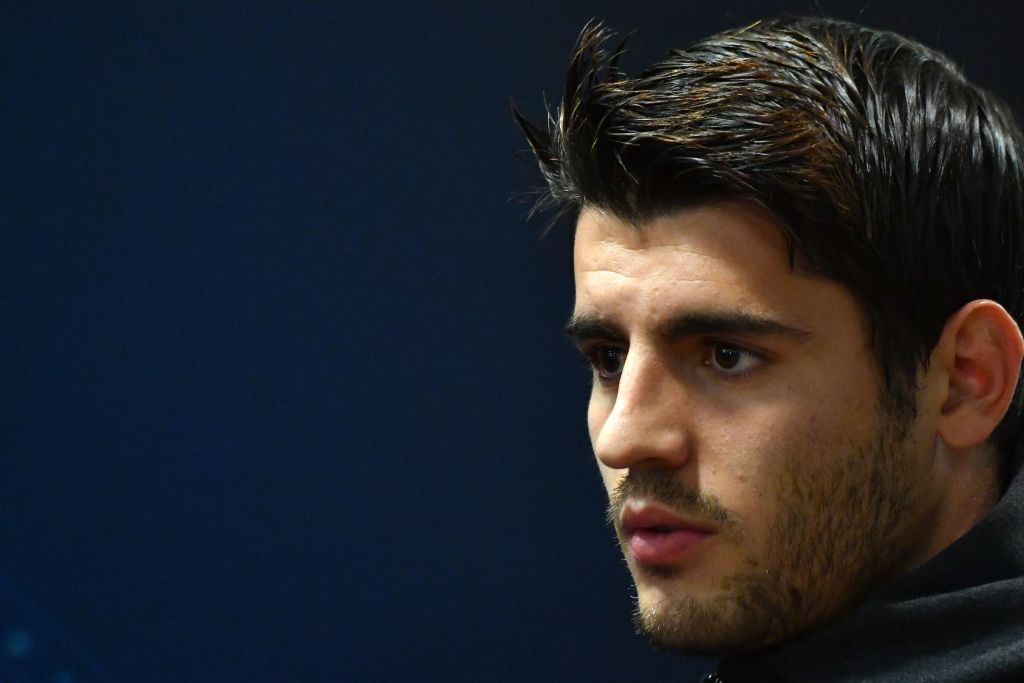 Álvaro Morata sits at a table in a large conference room just behind the Shed End at Stamford Bridge, a pensive look on his face. He is weighing up the differences between two of the most influential managers of his short career: José Mourinho, the man who gave him his first chance at Real Madrid in 2010, and Antonio Conte, who signed him for Juventus in 2014 and then made him the most expensive player in Chelsea's history this summer.
A wry smile. "Antonio has the long hair, blue eyes!" he says, before bursting into laughter. "No, they're two kinds of coaches; they're different. Both are winners but different in character. It's wonderful playing with Mourinho and winning with Mourinho [but] now it's time to try to win with Antonio. It's a wonderful opportunity."
And it is an opportunity that, so far, he has thrived upon. Despite his hefty £60 million cost to Chelsea, charged with replacing Diego Costa as the main striker at Stamford Bridge, Morata has excelled under the pressure. While Chelsea may, at times, miss the domineering style of Costa, Morata has added a touch of class to Conte's attack, developing a natural partnership with Eden Hazard.
The Spaniard, a double Champions League winner who only turned 25 last week, scored seven times in his first eight appearances in Conte's team—the last coming in September at the Wanda Metropolitano when Chelsea pulled off an impressive victory against Atletico Madrid in the Champions League. But a lot has changed since then. A hamstring injury saw Morata limp out of the 1-0 defeat to Manchester City in September and watch the shock 2-1 loss to Crystal Palace from the sidelines.
Related: Jose Mourinho wants Manchester United to swoop for Chelsea star
Despite winning the Premier League title just six months ago, Conte's future at Chelsea is suddenly in doubt, especially after his team was humbled by a 3-0 defeat to Roma in the Champions League on Tuesday. But Morata's soft voice reflects his message: He is calm and thoughtful, ignoring the hyperbole outside the club. "Unfortunately," he says, "football is like this: When we take the three points at Atletico we are one of the best teams in Europe, and this week we lose against a very good team and they think the world ends."
Chelsea will still likely advance to the knockout stages of the competition as it is four points ahead of third-place Atletico in Group C, but that hasn't stopped the storm cloud forming above Stamford Bridge. This is not the first time Morata has experienced a tough night on the European stage, though. He recalls an October evening in Athens in 2014 when he and Juventus looked to be heading out of the competition after two defeats from the first three games of the group stage. "I remember when I was at Juventus we lost against Olympiakos and we were in a worse position than we are after this loss against Roma. That year, we arrived in the final [but lost to Barcelona]. It doesn't matter. The most important thing is to be in the next round."
Morata and Chelsea must quickly switch their attention back to the Premier League, for on Sunday a familiar face will step out of the tunnel at Stamford Bridge and into the away dugout. Mourinho's Manchester United travel to west London with 10 wins in the last 12 games, and Morata could well have found himself in the away dressing room this weekend.
"I had the chance to go to Manchester United and other teams in the Premier League," he says. "The important thing is I'm part of Chelsea and I'm very happy with this and now it's time to fight for the blue shirt. I want to play well and win with this shirt."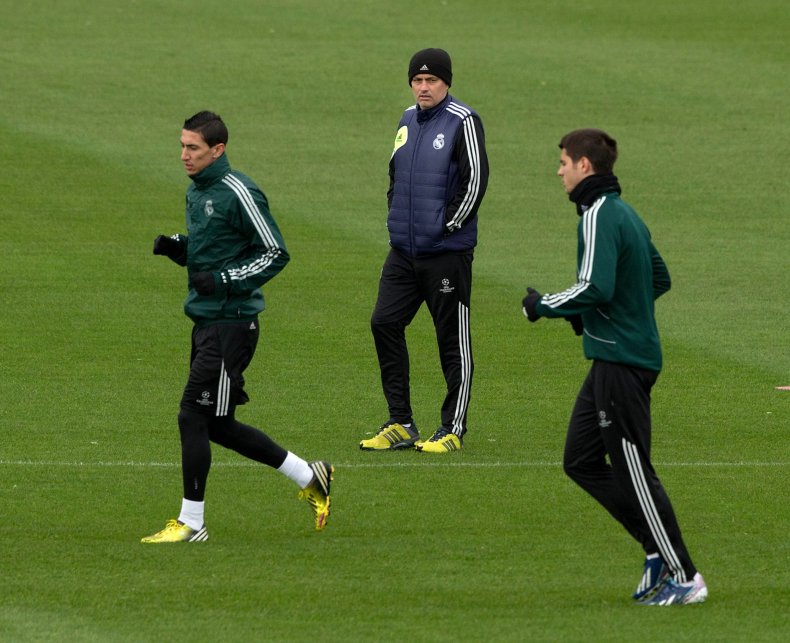 While Morata recognizes the need for victory this weekend, he remains close to his former coach. Mourinho is known to stay in touch with players even after they part ways; he called Costa this summer during his exile at Chelsea; he texted Romelu Lukaku when he signed for Everton. Is that the case with Morata as well? "Yeah," he says. "Not only this summer. I have a good relationship with Jose. He was my first coach in professional football and he gave me the chance to be a professional. He made me the first contact. Sometimes we send messages but not speaking about football, asking if everything's OK and some jokes.
"It's good and I appreciate these things because he was my first coach, but now he's—not my enemy—my rival. We need to win." The worry for Mourinho, however, is how much Morata will be keen to impress him on Sunday.
How to Watch Chelsea vs. Manchester United on Television and Live Stream in the U.S.
Kick-off? 11.30 a.m. Eastern Time
Channel? NBCSN
Live stream? Fubo Premier (seven-day free trial)