Zlatan Ibrahimovic: David Beckham Lifts Lid on Manchester United Striker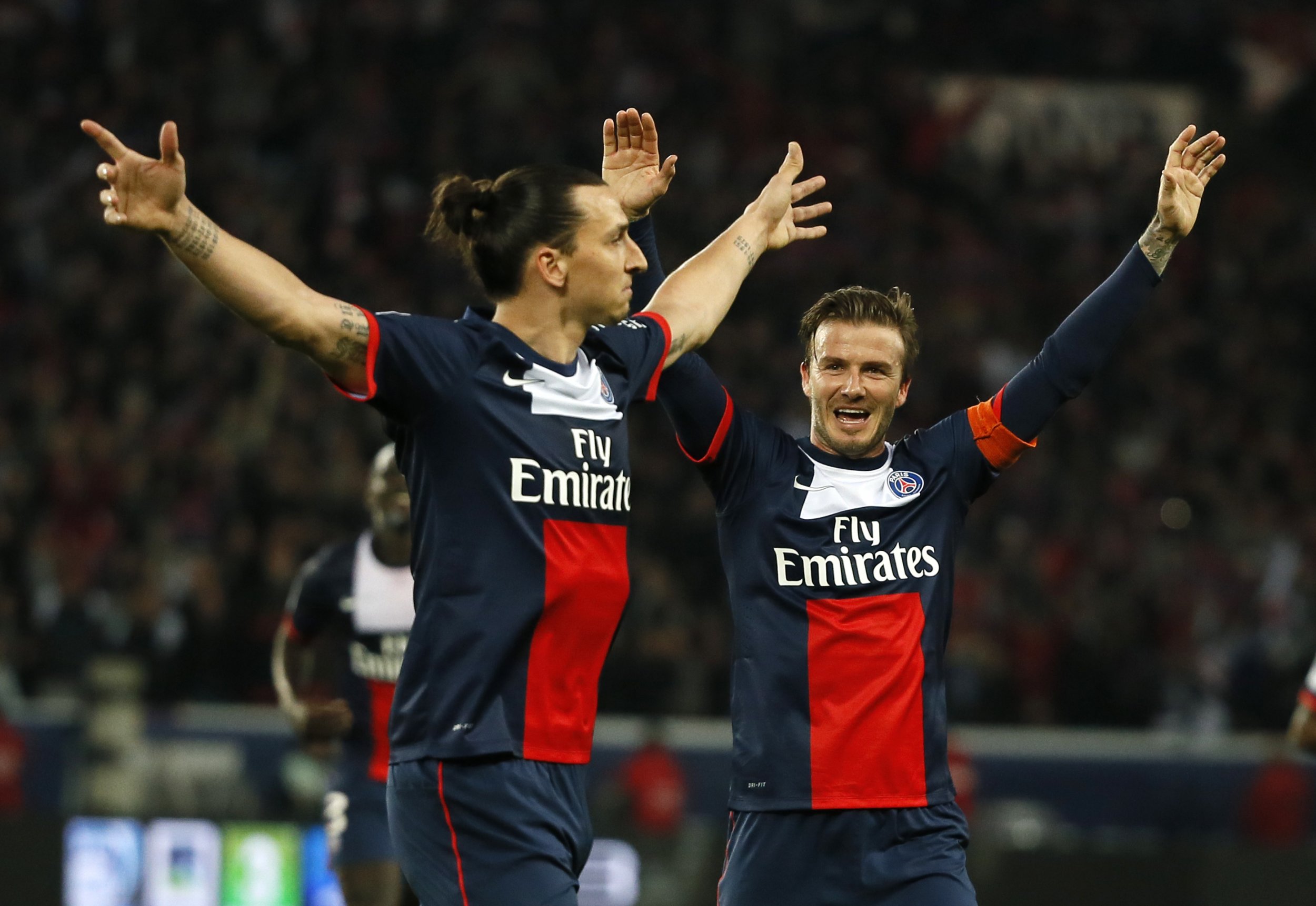 David Beckham has lauded Manchester United striker Zlatan Ibrahimovic as "one of the greatest players" in football history.
The Swedish forward is being honored with a statue outside Stockholm's Friends Arena after winning the country's Golden Ball for a 10th consecutive year on Monday.
Ibrahimovic played alongside Beckham at Paris Saint-Germain (PSG), with the former England captain spending five months playing in the French capital before retiring from football.
"His physique, his passion, his love for the game hasn't changed," Beckham told TV4Sport about working with Ibrahimovic.
"He's still one of the greatest players that has ever played the game—one of the reasons why I'm happy he is now playing at Manchester United, my team.
"For me, Zlatan is a player who has class, always wants to win, and he proved that when I moved to PSG.
"He was one of those players that it doesn't matter whether we were playing an important match in the French league, or on the training field, he wanted to win.
"If he wasn't winning, he was like one of my children. He would get upset, he would get angry, he would lose it. Not that my kids lose it, but Zlatan does. For me he is a winner."
Ibrahimovic has scored eight goals for United since arriving at the club in the summer after finishing his contract at PSG.
United are currently sixth in the Premier League and face Feyenoord in the Europa League on Thursday.