Deadline Day: The Five Bargain Transfers That Are Still Available in the Premier League
With less than 12 hours remaining of the transfer window in England, Premier League clubs are looking to finalize their last deals of the summer. But their are still bargains to be had.
While Chelsea and Tottenham fight over Fernando Llorente, Arsenal tries to hold onto Alexis Sanchez, and Liverpool aims for Virgil van Dijk and Thomas Lemar, there are some cheap signings still rattling around.
Here, Newsweek guides you through the five biggest bargains still available in the Premier League:
Loic Remy
Ever since Chelsea bought the French striker in 2014, he has played little Premier League football. But, before then, Remy was known for his prolificity. Wherever he went, goals were delivered. At Newcastle, he scored 14 goals in 16 league starts; with Marseille he scored 28 times in 74 games in Ligue 1 and 26 times in 68 for Nice before that. Although he is now 30 years old, Remy may be a cheap buy or loan for a club like Brighton that is struggling for goals this season, and fears the relegation places.
Jack Wilshere
At Bournemouth, Wilshere failed to quite light up the south coast. He was the extreme talent that Eddie Howe felt fortunate to have, but Wilshere never quite lived up to his potential: the story of his career so far. But while he looks unlikely to break back into the Arsenal starting lineup, his ability is still clear and, for that reason, is worth taking on loan.
Related: Liverpool Sets Up Paris Base For Last-Minute £74 Million Signing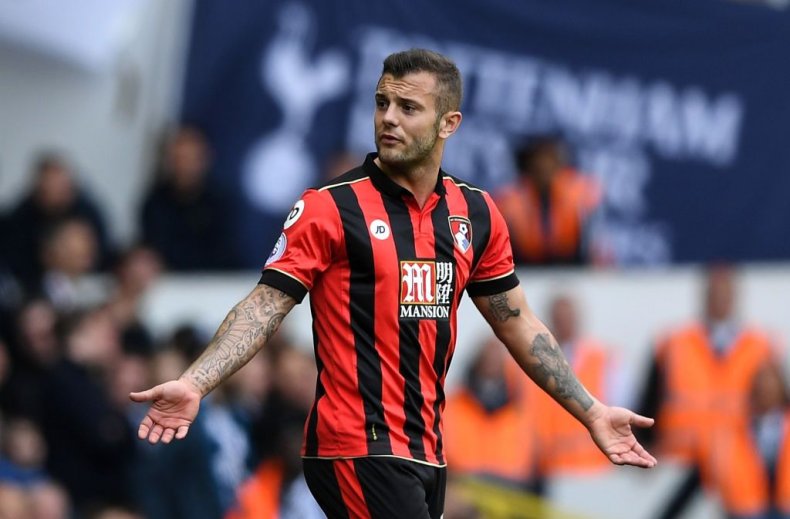 Vincent Janssen
Being number two to Harry Kane is an unenviable task. Janssen has had little opportunity in north London since his £17 million move from AZ Alkmaar last summer. But there is an obvious talent there, having scored 27 goals in 34 league games for Alkmaar, and that talent can be tapped into elsewhere. With Llorente possibly on his way to north London, Spurs may be willing to offload the striker on loan or a permanent deal.
Lucas Perez
Another forward who failed to live up to the high expectations after his arrival last summer, Lucas Perez made just two league starts for Arsenal since moving from Deportivo last summer. His prolific ability, like Janssen, is clear, having scored 18 goals in 37 games for Deportivo in the 2015/16 season. And Arsenal is keen to get rid of the Spaniard from its wage bill, so he could be a bargain for a struggling Premier League club.
Moussa Sissoko
There are two sides to Sissoko's reputation. First, and most importantly, he's a good footballer, a quick winger capable of lighting up a team, as Newcastle United saw. But, also, his approach and focus on the team is questioned, as Tottenham and Mauricio Pochettino saw this season having spent £30 million on him. Although he may be the biggest gamble on this list, it may just be worth it.