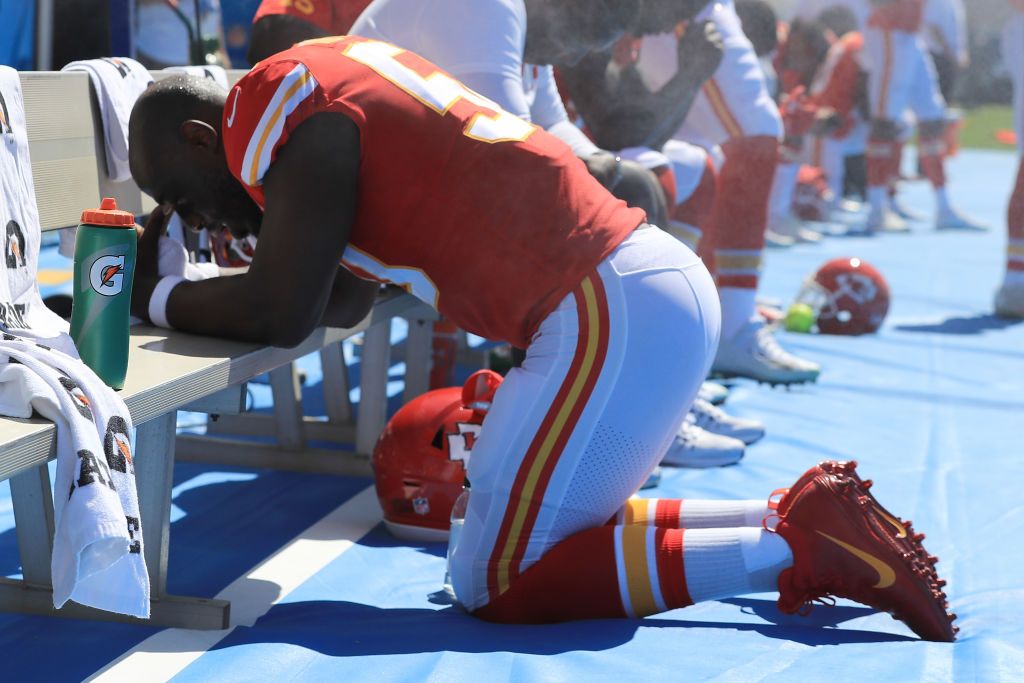 The Golden State Warriors may still, it seems, celebrate their NBA championship in Washington with politicians—just not President Donald Trump.
In a week in which Trump's relationship with sports has nosedived, the Democrats have tried to take advantage by inviting Steve Kerr and the Warriors to D.C. for a visit. House Minority Leader Nancy Pelosi posted an image to Twitter of a letter she had sent to Kerr and his team, tagging Stephen Curry and the Warriors. "The offer still stands," she wrote.
The letter, from June, invites Golden State to celebrate the championship at the United States Capitol. "We look forward to honoring your championship in the heart of our democracy," Pelosi wrote.
It comes just days after Curry publicly said he wouldn't be attending the White House to visit Trump, who then withdrew the offer.
"You can talk about all the different personalities that have said things and done things—from Kaepernick to what happened with Michael Bennett to all sorts of examples of what has gone on in our country that has led to change," Curry said. "We're all trying to do what we can using our platforms, using our opportunities to shed light on that. That's kind of where I stand on that. I don't think us not going to the White House will miraculously make everything better, but this is my opportunity to voice that."
Related: Trump drags Usain Bolt into anthem debate with NFL
The president tweeted the following day to say that the invitation was withdrawn. He wrote: "Going to the White House is considered a great honor for a championship team. Stephen Curry is hesitating, therefore invitation is withdrawn!"
Championship teams visiting the president at the White House has become something of a tradition, but Kerr says that has become increasingly tricky to continue. "The president made it really, really difficult for us to honor that institution," he told The New York Times.
Trump's warring with the NBA wasn't even the main subject of conversation in sports this week following the president's message to NFL owners that they should fire players who take a knee during the national anthem.
"Wouldn't you love to see one of these NFL owners, when somebody disrespects our flag, to say, 'Get that son of a bitch off the field right now! Out! He's fired. He's fired'?" Trump said at an Alabama rally Friday.
But there was no firing, just backfiring for Trump. And the image of the Curry, Kerr and the Warriors celebrating with the Democrats will not please him any more.
Uncommon Knowledge
Newsweek is committed to challenging conventional wisdom and finding connections in the search for common ground.
Newsweek is committed to challenging conventional wisdom and finding connections in the search for common ground.