Trump Drags Usain Bolt Into National Anthem Debate With NFL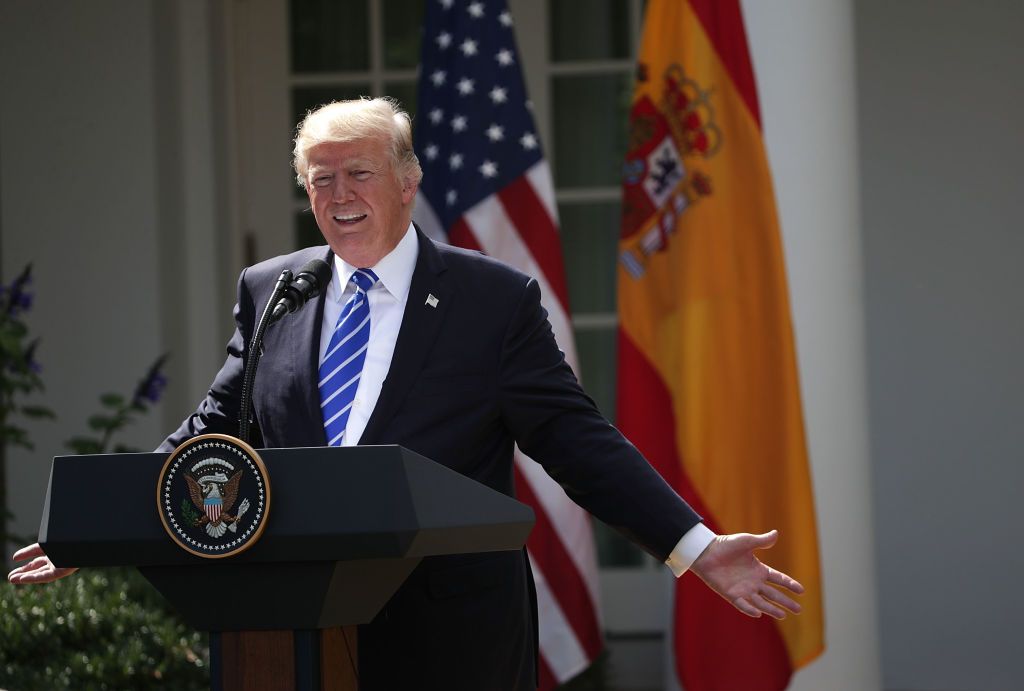 No-one, it seems, is safe from being dragged into the national anthem debate, not even Jamaican sprinters. On Tuesday night, President Trump chose eight-time Olympic gold medalist Usain Bolt to put on a pedestal for respecting the anthem.
Trump posted a video of Bolt from the 2012 Games in London, during an interview with a television crew. Bolt asks the interviewer to pause as the American national anthem sounded over the loudspeaker in the stadium.
Five years on, Trump uploaded the footage to his Twitter account and wrote: "Even Usain Bolt from Jamaica, one of the greatest runners and athletes of all time, showed RESPECT for our National Anthem!"
Trump's latest tweet on the matter comes six days after he urged the heads of football teams to fire any player who chose to kneel during the national anthem.
Related: The NBA is Trump's next big problem, and it'll be worse than the NFL
"Wouldn't you love to see one of these NFL owners, when somebody disrespects our flag, to say, 'Get that son of a bitch off the field right now, out, he's fired. He's fired'," Trump said at an Alabama rally Friday. But the reaction was not what he'd hoped for.
Former San Francisco 49ers quarterback Colin Kaepernick was the first to kneel during the anthem during preseason last year, protesting about the social inequality and treatment of blacks across the country.
Prior to the NFL games Sunday, many players protested—some took a knee, others linked arms and some remained in the locker room—during the national anthem. Players came out after the games and commented on the act and defying the president's words, including Patriots' quarterback Tom Brady.
"Yeah, I certainly disagree with what [Trump] said. I thought it was just divisive," the 40-year-old said on WEEI's Kirk & Callahan. Like I said, I just want to support my teammates. I am never one to say, 'Oh, that is wrong, that is right.' I do believe in what I believe in. I believe in bringing people together, and respect and love and trust. Those are the values that my parents instilled in me."
Trump is refusing to back down from the debate, however, and on Tuesday urged football to create a ban on kneeling. "The NFL has all sorts of rules and regulations," he tweeted. "The only way out for them is to set a rule that you can't kneel during our National Anthem!"
Bolt is yet to comment on the post, but the debate over the national anthem seems far from over—especially if Trump has anything to do about it.