NBA is Trump's Next Big Problem, and It'll Be Worse Than the NFL
There was a resounding message that took up many column inches on Monday discussing the NFL's backlash toward the president: Donald Trump took on the NFL but lost, and he got it very wrong. Now, he needs to prepare himself for an even more impassioned opponent.
The president's message on Friday urged team owners to back him, saying "wouldn't you love to see one of these NFL owners, when somebody disrespects our flag, to say, 'Get that son of a bitch off the field right now, out, he's fired. He's fired.'"
They, of course, didn't. In fact, Trump underestimated the impact of his words, seeing more and more players take a knee, link arms, or remain in the locker room during the national anthem. Even New England Patriots QB Tom Brady, who is a friend of the president's, came out and condemned his words, as "divisive."
Trump thought he would have the backing of football, but he surely knows he doesn't when it comes to the NBA. For a long time, key figures, such as LeBron James and Steph Curry have spoken out about the president's influence. The new NBA season is yet to start, but the players are managing to make their views heard in any way.
Related: Trump Loses Tom Brady Support, His Biggest Ally in The NFL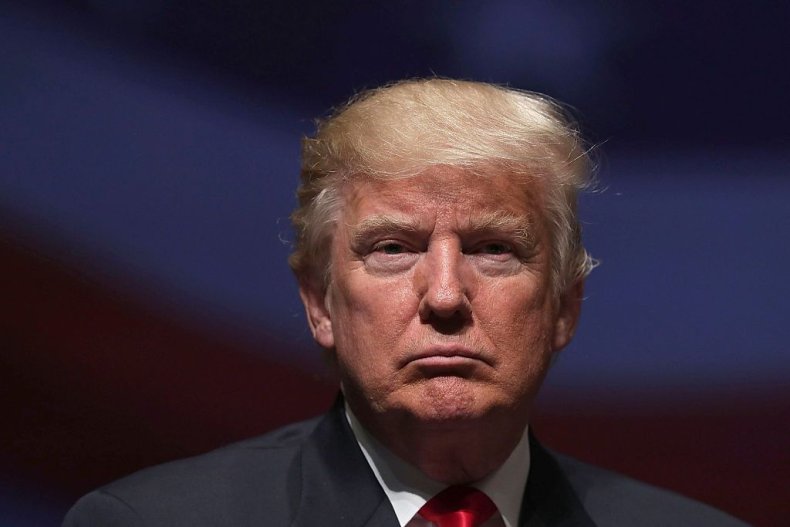 Curry made clear last week that he will not be attending the White House, as the championship-winning team usually does, which was followed on Saturday by Trump saying Curry's invitation was withdrawn.
"By acting and not going, hopefully that will inspire some change when it comes to what we tolerate in this country and what is accepted and what we turn a blind eye to," Curry said, as quoted by The Washington Post. Though a rival on the court, James backed Curry both on social media, calling Trump a "bum", and to reporters on Monday.
"Going to [the] White House was a great honor until you showed up!" James wrote on Twitter. Speaking to the media on Monday, the Cavs man said he wouldn't be surprised if the NBA staged protests when the season begins.
"He doesn't understand the power that he has for being the leader of this beautiful country," James said.
"He doesn't understand how many kids, no matter the race, look up to the President of the United States for guidance, for leadership, for words of encouragement."
James continued: "It's powerful what all these athletes are doing. It's not about disrespect for the flag and military and people who served. It's about equality and having the option and freedom to speak about things they feel are unjust."
L.A. Lakers legend Kobe Bryant was also keen to have his voice heard on the subject over the weekend. On Saturday, he wrote on Twitter: "A #POTUS whose name alone creates division and anger. Whose words inspire dissension and hatred can't possibly "Make America Great Again"."
So while Colin Kaepernick remains on the sidelines, without a team in the NFL after being the first player to take a knee during the national anthem, the NBA's biggest stars are ready to make even greater noise against Trump. Will the president be wise enough not to take on the NBA?