The Lakers: Is Kobe Bryant Worth All Of This Fuss in L.A.?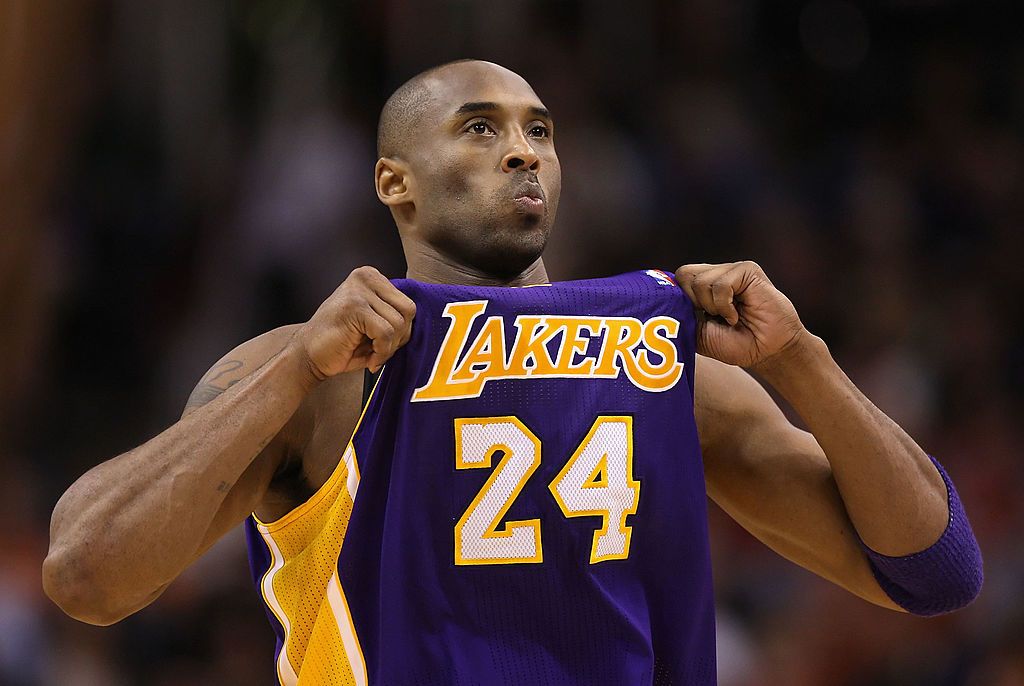 It is a little over a year now since Kobe Bryant called it a day and, after five NBA titles, retired from basketball. But the Lakers are still in a state of both celebration and mourning.
He spent his entire career, 20 years, playing for the Lakers and the team has made it clear that it wants to thank him for his service and make sure he's remembered in the sport.
Earlier this month, the Lakers announced that they would be retiring not one but two jerseys, worn by Bryant—he wore numbers 8 and 24—during his time playing at the Staples Center. He becomes the 10th Lakers player to have his shirt retired, but the first to have two.
"As a kid growing up in Italy, I always dreamed of my jersey hanging in the Lakers rafters, but I certainly never imagined two of them," Bryant said. But team president Jeanie Buss doesn't believe any player would want to go near those numbers given the success of Bryant.
"My feeling is that even if we just retired one number, no one's ever gonna wear the other, so you may as well retire… no one's ever gonna wear 8 or 24 for the Lakers ever again," she said, as quoted by SB Nation.
Related: Lonzo Ball, Lakers Big Hope, Seems to Think He'll Go Down in NBA History
Buss and the Lakers aren't stopping there, though. There are possible plans, she suggested, that the Staples Center may see a statue of the 18-time All-Star outside it at some point in the future.
She added: "It just worked out that that was the right date to do it, and I think we'll have a great celebration, and certainly someday there will be a statue as well."
Bryant, now 39, helped guide the Lakers to five NBA Championships—in 2000, 2001, 2002, 2009 and 2010—and was voted MVP in 2008.
"Kobe was one of the greatest Lakers and NBA players of all-time and he's definitely on my Mount Rushmore," said Magic Johnson, director of operations at the Lakers.
"I look forward to seeing both of his jerseys be retired and celebrating this special day with Kobe and his family."
The Lakers, meanwhile, are busy planning for the future. LeBron James, whose status in the sport is equal to Bryant's, is the main target for Johnson and the team as he can opt-out of his contract at Cleveland next summer.
The idea of a move to Los Angeles has been backed up. In June, The Ringer's Kevin O'Connor reported that James looked set for a move to L.A., but whether that was to join the Lakers or the Clippers was uncertain. This was echoed by Yahoo's Adrian Wojnarowski, who claimed that James's championship win in 2016 "liberated" him to leave Cleveland once again.