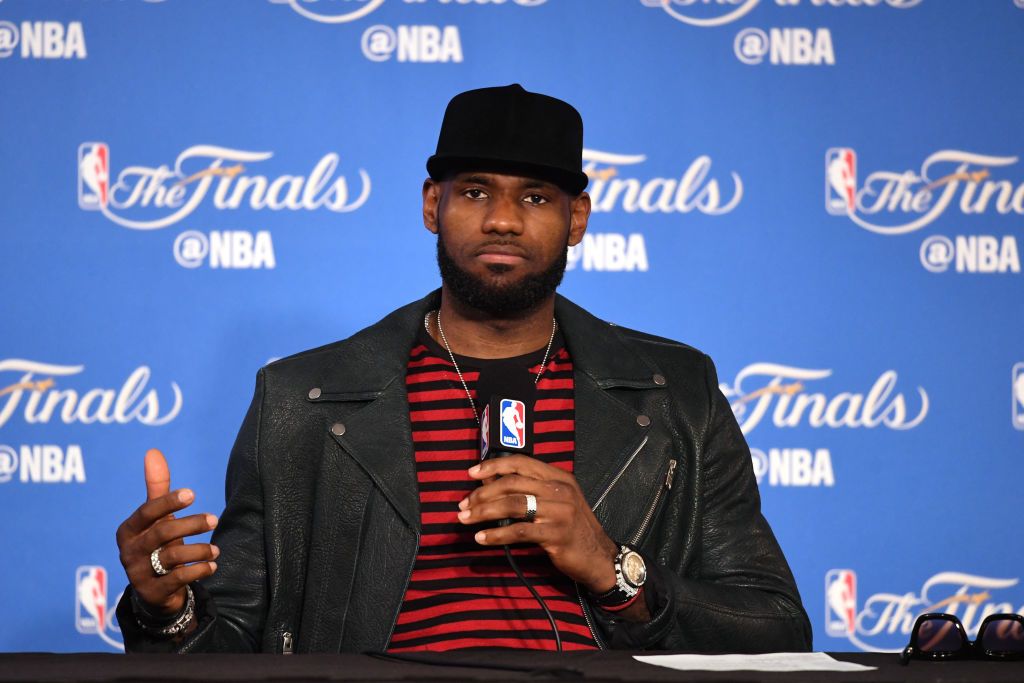 Will he stay or will he go? While this question has surrounded LeBron James for much of the offseason and will follow him when the NBA begins play next month, a decision has already been made, according to reports.
Speculation over whether James, the three-time MVP, will decide to opt out of his contract at Cleveland next summer and become a free agent has been rife. It would be the second time that James has left the Cavs, after having done so for the Miami Heat in 2010.
The reports and questions will roll into the new season when it begins in October, but Bleacher Report columnist Peter Vecsey claims that a decision has already been made. Media speculation, he says, can end here: LeBron's off to the Lakers.
Related: LeBron James scouts L.A. schools as Lakers rumors build
"Accordingly," Vecsey wrote, "I'm publicly terminating the pandemic of speculation surrounding LeBron James' playing plans past this season. For months, many in the media declared or composed presumption the Lakers would be the beneficiaries of his talents when he became a free agent July 1, 2018.
"I'm eradicating all conjecture and uncertainty! I'm comfortable now in stating unequivocally, LeBron will leave the Cavaliers a second time and join the Lakers, and return the team to LA Lore status."
Related: Isaiah Thomas trolls former teammate, promises championship in first year at Cavs
Regardless of Vecsey's claim, the speculation will no doubt continue until confirmation comes from the mouth of James, who has been quiet on the topic.
But the idea of a move to Los Angeles has been backed up. In June, The Ringer's Kevin O'Connor reported that James looked set for a move to L.A., but whether that was to join the Lakers or the Clippers was uncertain. This was echoed by Yahoo's Adrian Wojnarowski, who claimed that James's championship win in 2016 "liberated" him to leave Cleveland once again.
Life with the Cavaliers, meanwhile, doesn't seem so cheerful for James at the moment. This is partly down to the Cavs having lost the NBA Finals to Golden State, 4-1, but also because of Chairman Dan Gilbert having let go popular General Manager David Griffin.
Also in the offseason, James has seen star guard Kyrie Irving leave for the Boston Celtics in a trade that brought Isaiah Thomas to the Cavs. Life in Cleveland is changing for LeBron, and so he may indeed fancy a change for himself.