NBA: Is Larry Nance Jr. Really the Lakers' Secret Weapon? He's From Akron so Maybe He'll Help Attract LeBron James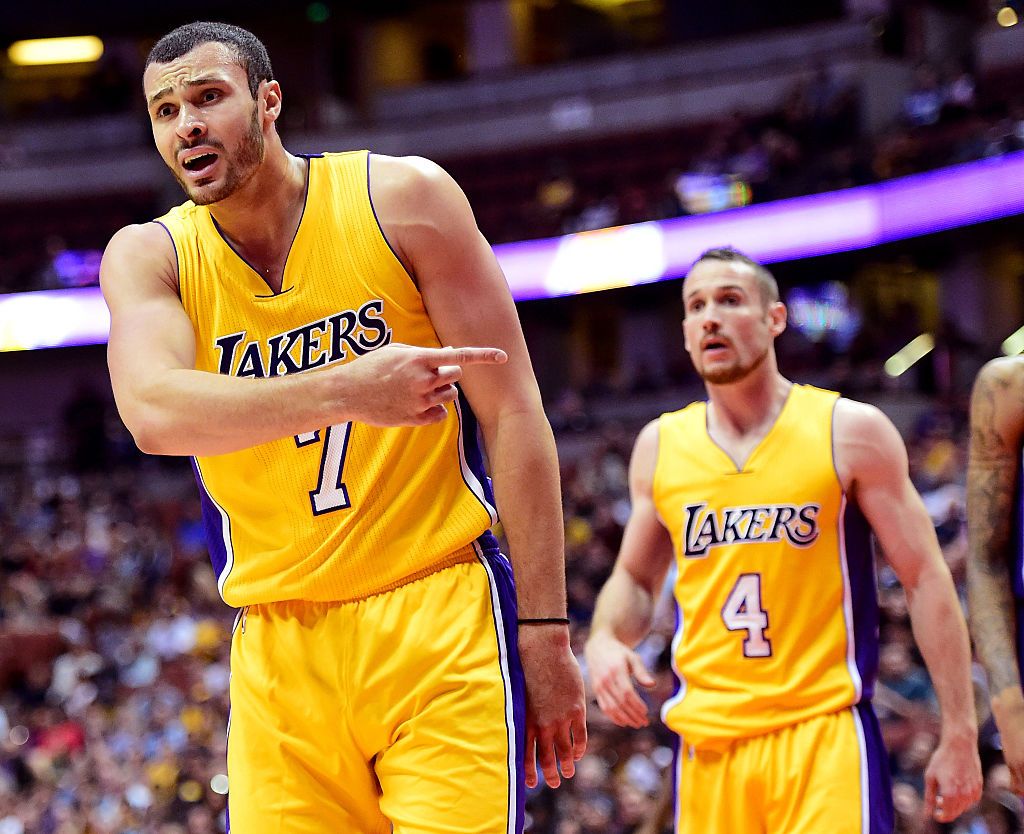 Someone may need to tell Magic Johnson that secret weapons lose effectiveness when you name them on national television. That was what the Lakers president of basketball operations did earlier this week on ESPN.
Despite how effusive he has been about the newly drafted Lonzo Ball, Johnson wasn't referring to the 19-year-old point guard when he described a Lakers player as having the same "basketball IQ" as him. No, Johnson told First Take that he believed it would be Larry Nance Jr. who would be a key figure for the Lakers this coming season.
"Our secret weapon is Larry Nance," Johnson said. "We've gotten calls from a lot of teams wanting to trade for him and Brandon Ingram and we've said no. Larry is such a fundamentally sound basketball player."
Nance, the 24-year-old forward, has averaged 6.3 points and 5.4 rebounds in his first couple of seasons with the Lakers. Yet Johnson must be expecting those numbers to increase significantly this coming season, which begins on October 1 with the Timberwolves traveling to California.
Related: Lakers to LeBron James: Come to L.A., Your Team's Already Here
There may, however, be another reason that Nance could play a key role in the Lakers season, and that is due to the fact the team has less than 12 months to tempt LeBron James to join. The Cavs man can opt out of his contract at Cleveland at the end of the season, with Los Angeles a possible destination.
Los Angeles appears to be making itself appear as attractive as possible, given the fact that it is signing former Cavaliers center Andrew Bogut on a one-year deal, according to ESPN. Nance may also play a role in luring LeBron considering both come from Akron, Ohio, though it's difficult to ascertain how much pull that might have.
It seems increasingly likely that James will not be playing in Cleveland come next summer, with Los Angeles as a possible destination. This theory was reported by The Ringer's Kevin O'Connor in June, and echoed by Yahoo's Adrian Wojnarowski earlier this summer, both saying James would end up in L.A. with either the Lakers or the Clippers. Peter Vecsey, the Bleacher Report columnist, went one step further this week to say the decision had already been made and he was going to the Lakers.
At least, with Nance and Bogut, he would have something in common with his new teammates.