Trump Loses Tom Brady Support, His Biggest Ally in the NFL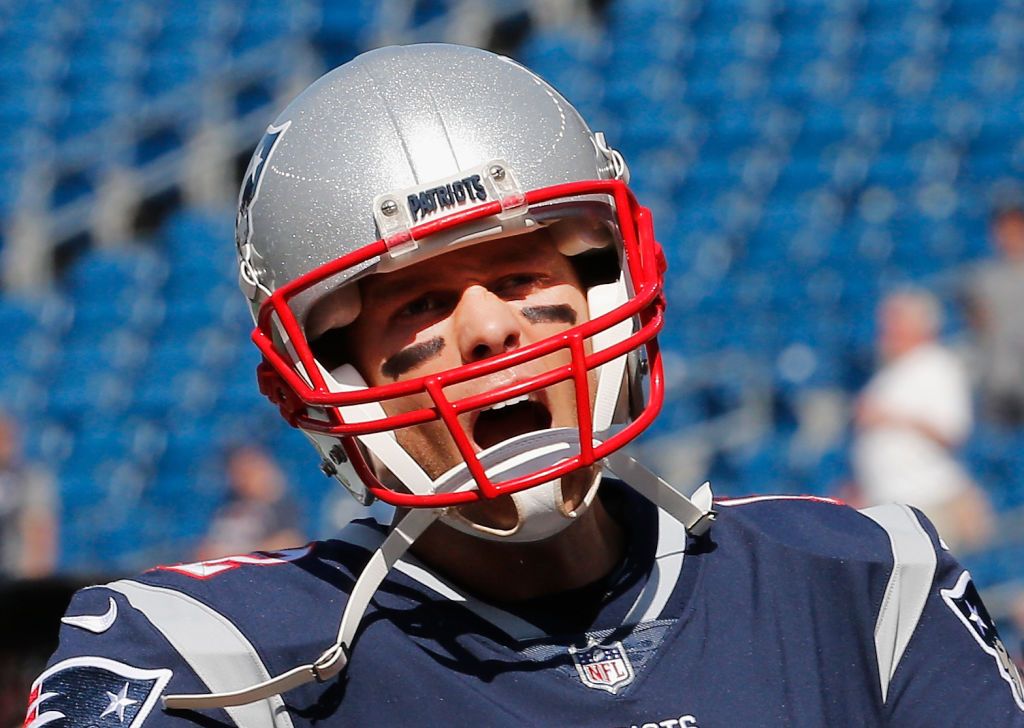 Patriots quarterback Tom Brady accused Donald Trump of being "divisive" and disagrees with the president's belief that NFL players who protest the national anthem should be fired.
On Friday, Trump called for owners of NFL teams to remove from their roster any player who takes a knee, and the reaction was not the one he had hoped for. Prior to the NFL games Sunday, many players protested—some took a knee, others linked arms and some remained in the locker room—during the national anthem.
Brady, whose team beat the Texans 36-33 at Massachusetts's Gillette Stadium, was part of a demonstration with teammates. "Yeah, I certainly disagree with what [Trump] said. I thought it was just divisive," the 40-year-old said on WEEI's Kirk & Callahan.
"Like I said, I just want to support my teammates. I am never one to say, 'Oh, that is wrong, that is right.' I do believe in what I believe in. I believe in bringing people together, and respect and love and trust. Those are the values that my parents instilled in me."
Related: Trump Is Loving NASCAR's Stance on Drivers Protesting the Anthem
There were, however, fans who booed the demonstrators, which Trump pointed out through his Twitter account on Monday morning.
"I think everyone has the right to do whatever they want to do," Brady said. "If you don't agree, that is fine. You can voice your disagreement, I think that is great. It's part of our democracy. As long as it is done in a peaceful, respectful way, that is what our country has been all about."
Related: Trump Is 'Condemning Footballers More Than Neo-Nazis'
Trump, meanwhile, spent Monday morning praising the actions of those in NASCAR who threatened any drivers thinking of protesting the national anthem. Richard Childress said it would "get you a ride on a Greyhound bus," while Richard Petty believes "anybody that don't stand up for the national anthem oughta be out of the country."
Trump tweeted that he was "so proud of NASCAR and its supporters and fans. They won't put up with disrespecting our Country or our Flag - they said it loud and clear!"