England: Liverpool's Daniel Sturridge on 'Vibes' With Manchester United's Marcus Rashford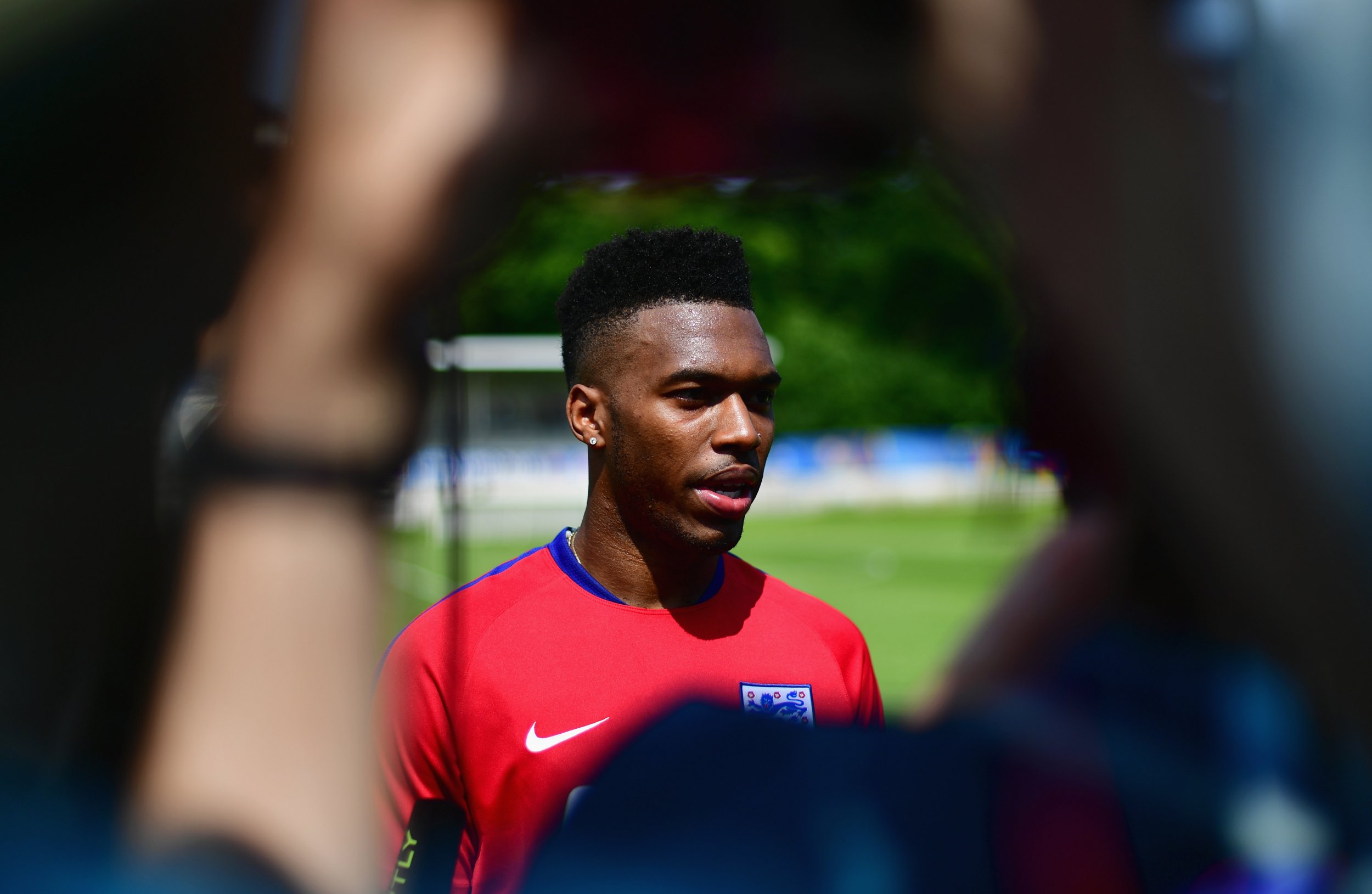 Manchester United and Liverpool may be fierce rivals but Daniel Sturridge is setting aside his club allegiance this summer to bond with Marcus Rashford in France.
The pair are on duty with England ahead of Euro 2016, which begins on Friday, and Sturridge has been impressed by the young striker.
Rashford was promoted to the United first-team in February after an injury crisis hit the squad's attacking department, but having scored on debuts for both club and country, he earned a call-up to the national team.
"He's a good player, 18, and has come on the scene and has no fear, and he's an exciting talent," the Liverpool forward said to The Times .
"I'm looking forward to having some vibes with him and a camaraderie with him. I get along with him very well. He's quiet, I spoke to him quite a lot and he is a good boy."
Sturridge was criticised after television cameras showed the 26-year-old sat in the Stadium of Light on his mobile phone during England's warm-up match against Australia.
But the former Chelsea and Manchester City player was keen to stress he was sat behind the bench rather than on it.
"It was my first annual [Sturridge Foundation] charity event in Birmingham that night," he said. "My family had put the event on and they were texting me the whole night.
"Of course I'm watching the game. It's important to watch my team-mates play but if I receive a text message about my charity event of course I'm going to reply to it."
England's first match in Group B at Euro 2016 is against Russia on Saturday.