Germany vs France: Keys to UEFA Euro 2016 Semi-Final Victory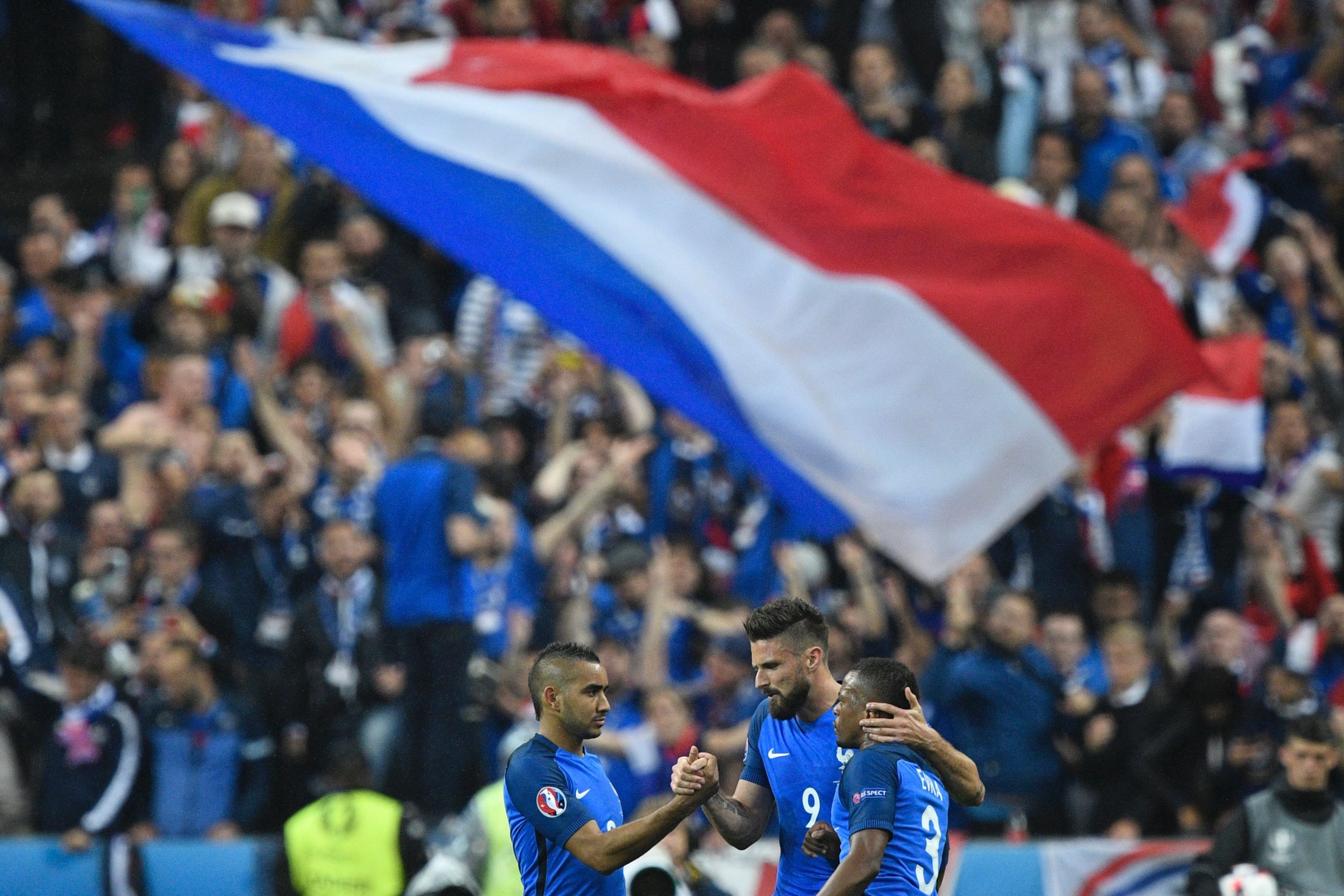 Is this France's final?
It sounds strange to say, but a heavyweight contest against Germany may be the biggest challenge between the country and a home victory at UEFA Euro 2016.
Cristiano Ronaldo awaits in the true final, but his Portugal has got there by hook and crook and France will surely fancy its chances there.
Beat Germany and the way to the trophy appears smooth. But what questions do the two semi-finalists have to answer before they earn the right to face Portugal?
Should N'Golo Kante play?
The Leicester City dynamo, a fizzing ball of energy in the midfield for club and country, was suspended for the quarter-final against Iceland. In came Moussa Sissoko, the Newcastle United midfielder, off came France's handbrake, and Iceland was left coughing dust in the far distance.
Germany is several rungs up from Iceland; several more from the Republic of Ireland whom France faced in the last 16.
In that game, France's performance improved by a measure once Kante had departed from the field at halftime, to be replaced by Kingsley Coman.
The difficulty for coach Didier Deschamps? Germany presents such a threat going forward that he may need to play his best ball-winner, Kante, in the centre of midfield. That will affect France's fluidity going forward. Bung Germany up, or go gung ho? Deschamps' choice may decide France's tournament.
Can Thomas Müller hit form?
One of the oddities of Germany's tournament so far is that it has got this far, so smoothly, while missing contributions from one of its very best attacking players.
Thomas Müller scored five goals at the FIFA World Cup in Brazil two years ago; he is in the team for that purpose. It is, if you like, his "USP." But Müller has been barren at Euro 2016; Bayern Munich's ice-cool predator even missed a penalty in the wild shootout against Italy in Bordeaux last Saturday.
Müller is an enigma even when he's scoring —the mystery of how he ghosts into dangerous areas appears uncoachable.
So it seems a fairly onerous task for Joachim Löw, the Germany coach, to diagnose what's wrong and get Müller firing again. It might fall to the man himself to refind form, and if he does, France had better watch out.
Can France cope with the pressure?
And this is the crux. Iceland helped out Deschamps by being a game but limited opponent at the end of its physical and technical tether, helped him by providing the easiest of routes to the semi-finals, but also, potentially, hurt him by not testing his France team under duress.
When the heat came from the Republic in Lyon on June 26, France looked wobbly. Germany will take that heat and apply several bunsen burners' worth more to its rear end. Has France had enough stress so far in the knockout rounds to cope?