Cristiano Ronaldo: 'I'm Not Just a Goalscorer, I'm a Fighter'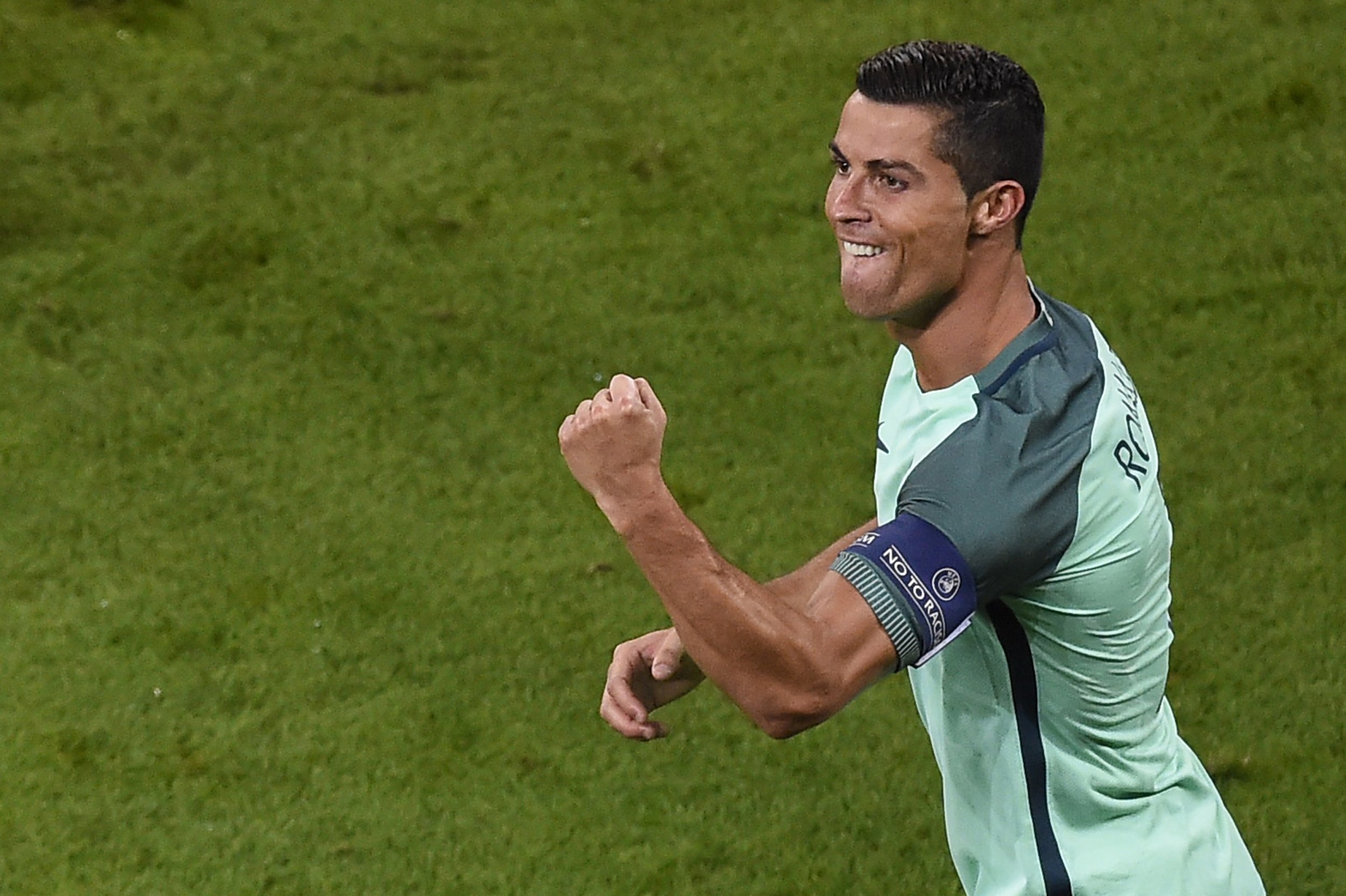 The prolific Cristiano Ronaldo insists his many qualities do not just lie in the goalscoring department. He's a fighter as well.
Ronaldo's towering header in the 49th minute of Portugal's Euro 2016 semi-final against Wales on Wednesday night sent his country on the way to its first final in 12 years.
The 31-year-old also played in the Portuguese team that night in Lisbon that suffered a surprise defeat to Greece, novices of the tournament.
Ronaldo has been waiting for the chance to redeem that failure. "This time is different," he said. "I was 18, that was my first final —my debut. Now, 12 years have gone by and we are going to play another final. I am very proud of that.
"I have always dreamed of winning for Portugal. I hope it is our turn now."
Argentina legend Diego Maradona saw Ronaldo's contribution to Portugal throughout the European Championships as inferior to his Real Madrid team-mate Gareth Bale, who played in the Wales team beaten 2-0 by Portugal.
But Ronaldo insists he has "given it my all" for his country and will track back to prevent goals rather than just score them.
"I've been trying to help as much as I can, not just by scoring but by fighting, scrapping and helping with defense," he said.
"I've given it my all so, like the gaffer says, there has been great teamwork, the players have been fighting hard."
Portugal will learn its opponents for Sunday's final after Germany and France play in the second semi-final on Thursday night.