Cristiano Ronaldo: Could Renato Sanches Be Portugal's Next Superstar?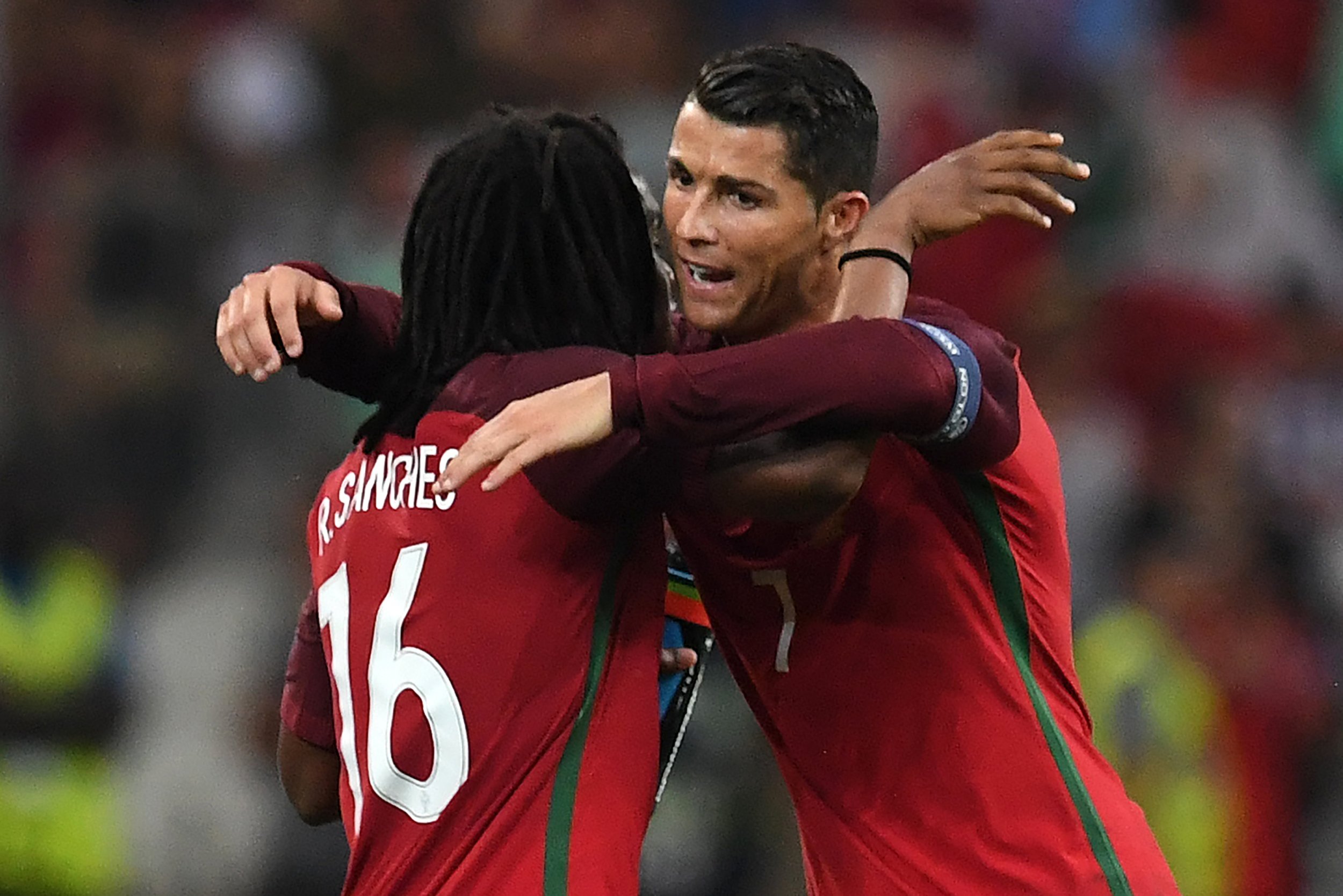 Ever since Luis Figo retired from international football, the weight of Portuguese expectation has fallen heavily onto the shoulders of Cristiano Ronaldo.
The duo played in the same team, managed by Luiz Felipe Scolari, which was beaten in the final of Euro 2004 and the semi-final of the World Cup two years later. It was a nearly period for Portugal, but still a successful time when the country was always ranked as a contender.
Just as Figo passed on the mantle of leadership to Ronaldo a decade ago, it feels as if the transition is in process once again. Over the past few weeks in France, Renato Sanches, the 18-year-old midfielder, has shown why Bayern Munich has just forked out €35 million (£27.5/$36.5 million) for his services.
A skillfully imposing presence in the midfield, Sanches looks to be the future for Portugal. His goal against Poland in the quarter-final of Euro 2016, a rifling shot with his so-called weaker left foot, prevented Fernando Santos' team from being eliminated. Portugal progressed on penalties.
Sanches' last season in the Portuguese Liga for Benfica ended with a red card, but he has gone on to prove why Bayern rated him so highly. His presence has taken the pressure off the stars of the Portugal team.
Nullify Ronaldo and you've got a good chance. That has been the message to teams coming up against Portugal over the past few years, but now the threat to Wales in the semi-final on Wednesday can come from another source.
This is by no means an obituary of Ronaldo's career, as the 31-year-old could well play a leading role for Portugal at the World Cup in Russia in two years' time.
Just as the veteran Figo and the fresh-faced Ronaldo riled teams in 2006, so too could Ronaldo and Sanches over the next week by sending Portugal to its first final in 12 years.
Sanches may be the future for Portugal but Ronaldo is not history—not quite yet.