British Grand Prix: Mercedes' Civil War Continues at Silverstone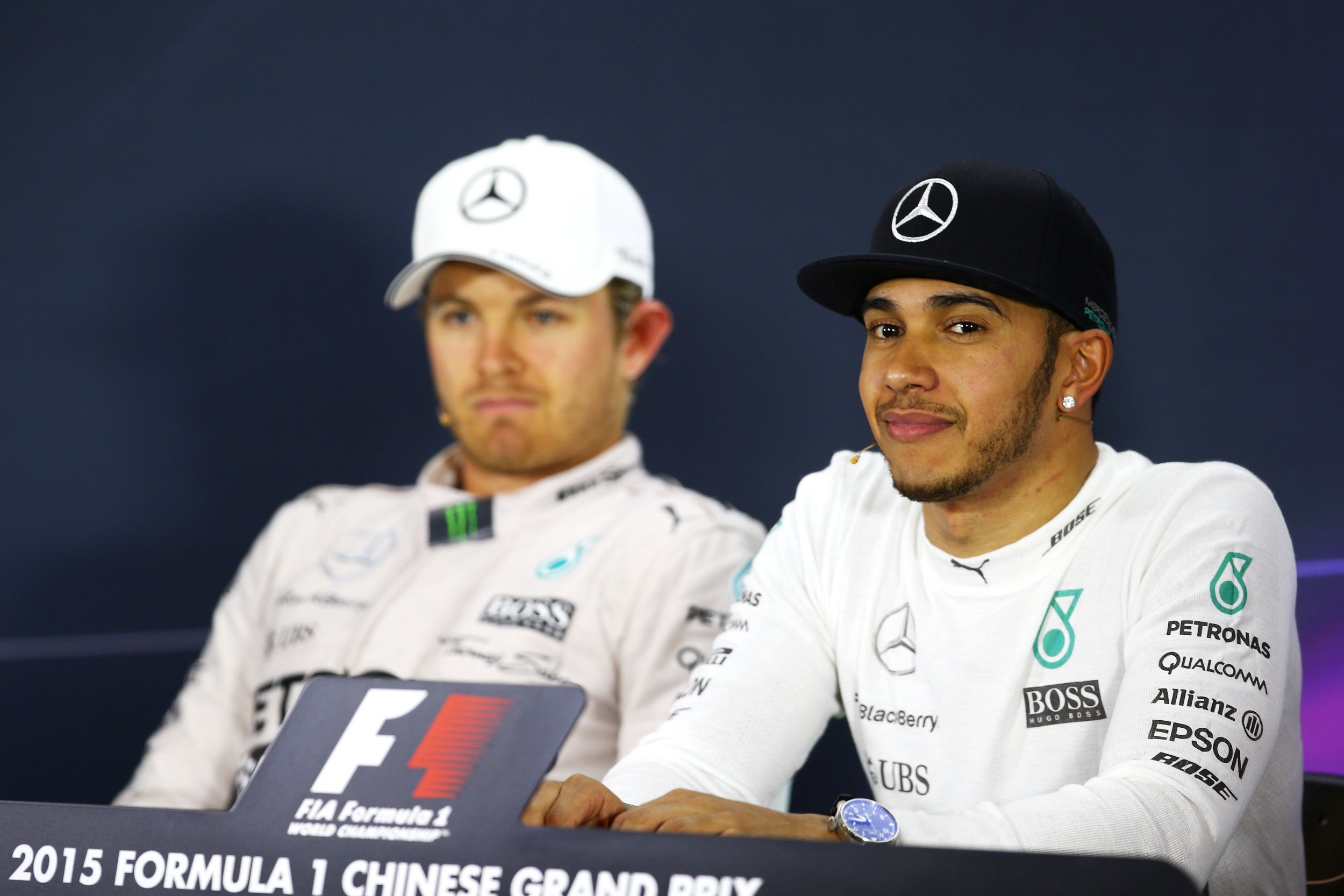 Lewis Hamilton will aim to take advantage of home comforts as he returns to the U.K. this weekend in a bid to win a third consecutive British Grand Prix.
As the season approaches its midway point, Hamilton trails Mercedes partner Nico Rosberg by 11 points in the driver standings while their team leads the way by more than 100 points.
But civil war threatens to damage Mercedes. Hamilton and Rosberg's already fractured relationship suffered more damage last weekend in Austria as the two drivers collided on the final lap to see the German miss out on a podium finish.
Hamilton claimed Rosberg "made a mistake." Rosberg claimed Hamilton "caused a collision." And Toto Wolff, the Mercedes boss, described the duo as "brainless."
Hamilton won't have minded, though, as he took the chequered flag for the third time in four races, cutting Rosberg's lead to within reach.
Victory at Silverstone this Sunday would be extra sweet for the Briton. As well as possibly overtaking his German rival in the driver standings, Hamilton would draw level with Nigel Mansell's four British titles, leaving him just one short of Jim Clark and Alain Prost.
Fellow British driver Jenson Button will desperately try to secure a top-three finish as the 36-year-old looks to finish on the podium for the first time since 2000 at his home Grand Prix.
This remains unlikely, however, as the McLaren driver sits 13th in the standings with just 13 points to show for the season.
Dubbed to be the future of Formula One, 18-year-old Max Verstappen could be a challenger to Hamilton and Rosberg round Silverstone on Sunday.
The Dutchman, who climbed to second from eighth on the grid last weekend, has one victory of the season after taking the win in Barcelona in May.
Verstappen and Rosberg will have to be in top gear to take the chequered flag and stop it from being a happy homecoming for Hamilton.