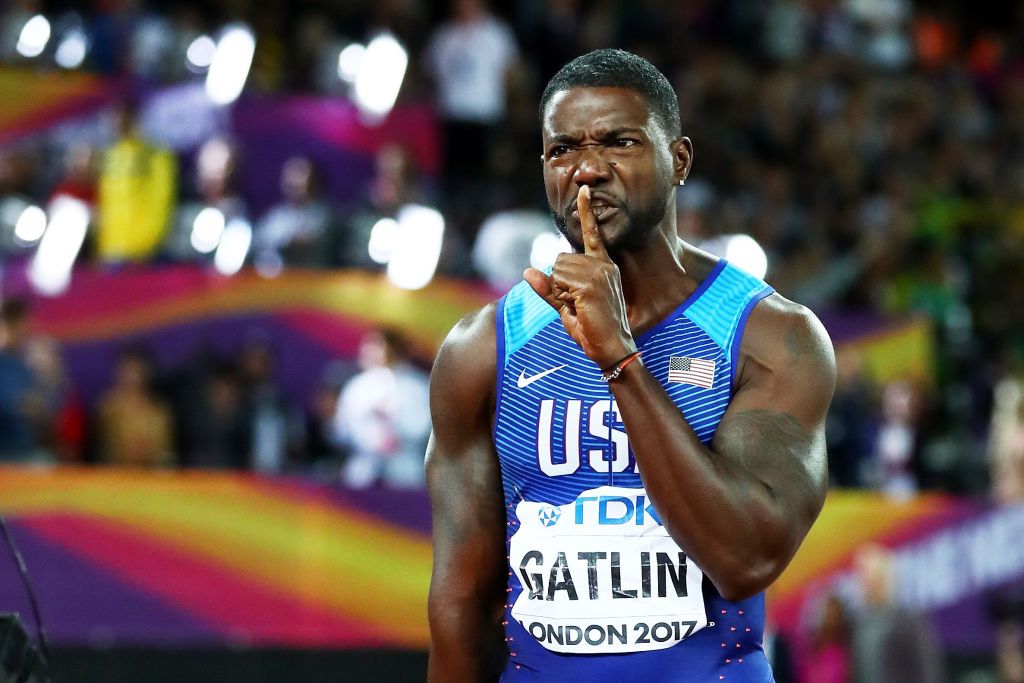 Justin Gatlin's father claims only fans in London boo his son after the American beat Usain Bolt to gold in the 100 meters at the World Championships.
Gatlin, the controversial American sprinter who has been banned twice for failing drug tests, was fastest over the line at the Olympic Park in east London on Saturday night. He beat fellow American Christian Coleman by 0.02 seconds and Bolt by 0.03 seconds.
But the crowd in the stadium, now home to Premier League football team West Ham, burst into boos when Gatlin was announced the winner.
"He is very strong and can deal with it. Only here. He only gets it here," Gatlin's father, Willie, said, as quoted by The Times, insisting that the criticism would not affect his son. "The people booing need to read the reports. He has never committed a crime. They need to go and look at what was said [in the reports on his failed drug tests]."
Related: Step Aside, Justin Gatlin, And Meet the Future Stars of U.S. Sprinting
Lord Coe, the president of the International Association of Athletics Federations, took the opportunity to blame the World Anti-Doping Agency for allowing Gatlin to return following his two doping violations. Coe said thatBolt coming third in his final race was "not the perfect script."
He told BBC's Sportsweek: "I'm not eulogistic at the thought of somebody who has served two bans in our sport walking off with one of the biggest prizes our sport has to offer."
Gatlin tested positive for testosterone in 2006 and was banned for a second time. The original length of eight years was halved following an appeal.
"There have been two bans in the past," Coe said, as quoted by The Daily Telegraph. "One got watered down, which made it very difficult for the second ban.
"The second ban, we went for an eight-year ban, which would have in essence been a life ban. We lost that."