Kevin Durant Won't Let Anybody Say LeBron James Is Better Than Him, Even Trolls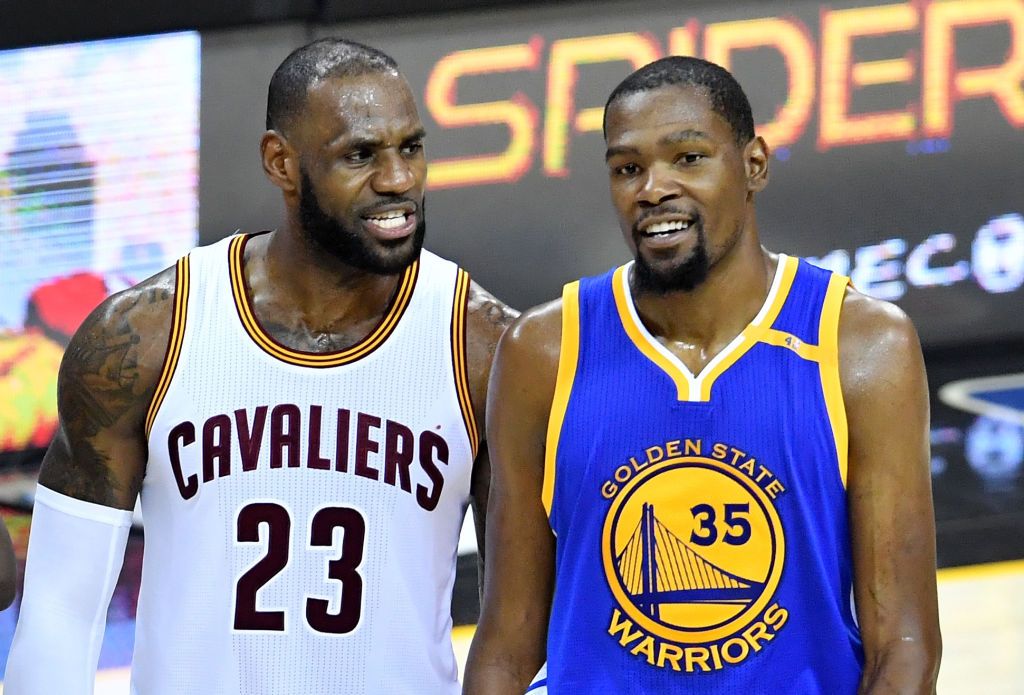 There is a tendency in the NBA to compare LeBron James and Kevin Durant's talent. Who, many ask, is better?
James can boast his three NBA championships, that he has been named an All Star 13 times, and that he was awarded the Most Valuable Player on three separate occasions.
Four years his junior, Durant has some time to catch up. He has one NBA championship, one MVP title and has been named in the All Stars eight times. But Durant still insists he is the better player.
In fact, the 28-year-old Golden State Warrior won't even allow a YouTube user to claim that James is better than him. On his YouTube channel, someone suggested that the Cavs man was better than Durant.
Related: Can LeBron James convince Eric Bledsoe to join the Cavs?
"LeBron is better than you it's just fax [sic]," a fan called Joe Deezy wrote. But Durant was quick to reply, simply posting, "Nah."
The most recent example of the two men going up against each other came in the NBA Finals at the end of last season, at which Durants' Warriors ended victorious.
And the Warriors' forward was one of the standout performers, averaging 35.2 points, 8.2 rebounds and 5.4 assists. Although impressive, and on the winning side, individually James scored higher.
He averaged a triple-double with 33.6 points, 12.0 rebounds and 10.0 assists, but left empty handed. Although the statistics may be better, Durant has shown he won't let anybody—even on YouTube—claim he's not as good as James.