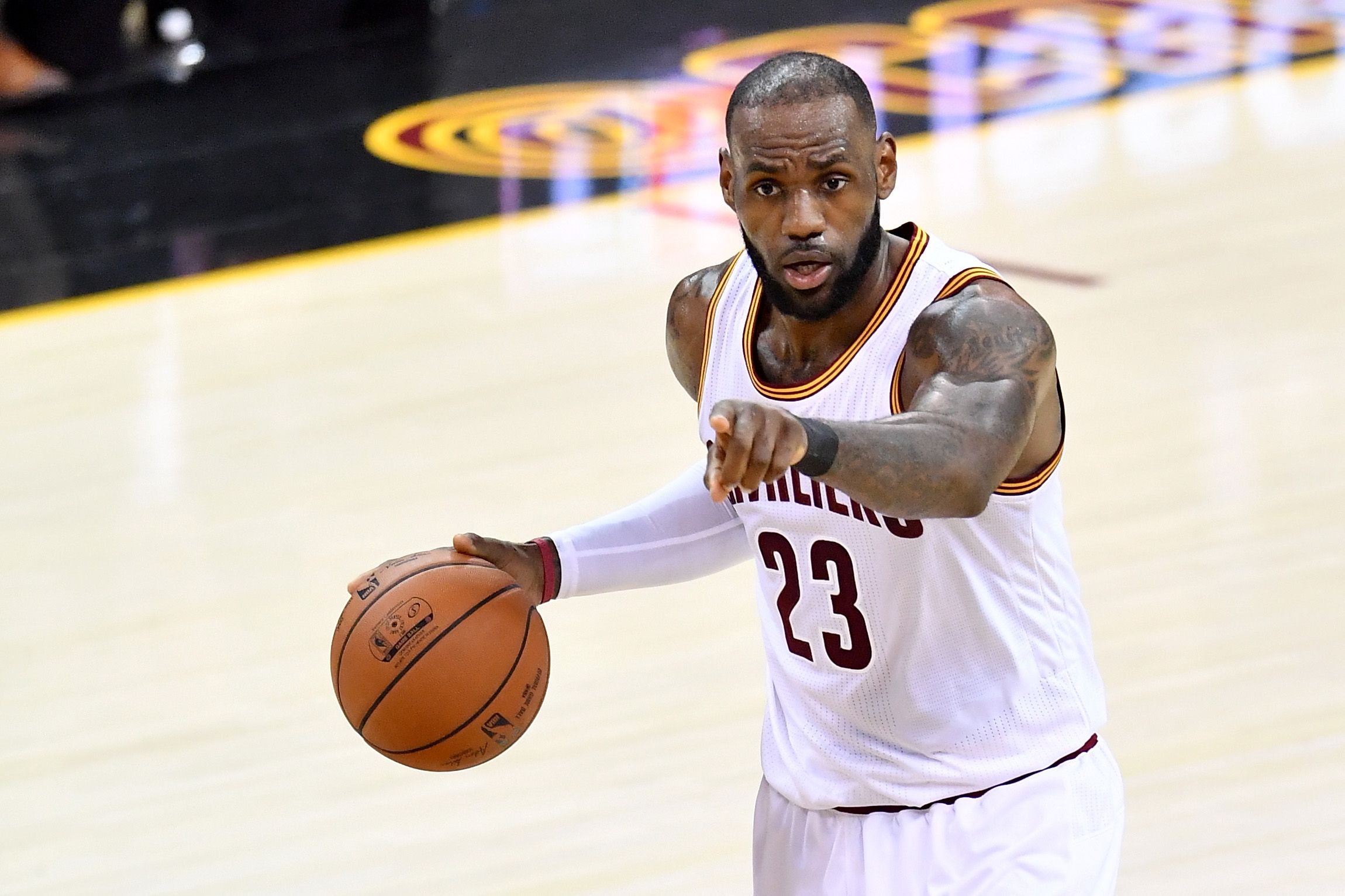 The Tokyo Olympics in 2020 will be "more youthful, more urban," according to IOC President Thomas Bach after he added 3-on-3 basketball to the program. But it is unlikely to have more talent judging by comments from stars of the NBA.
The addition is the latest move from the IOC to bring in street sports, following BMX Freestyle cycling that was confirmed earlier this year. The 3-on-3 basketball will have eight teams for men and women, with 64 athletes.
But the 64 is unlikely to include the best players in the world. LeBron James, the three-time NBA champion and four-time MVP, said the idea was "great" for the sport but suggested he would not be involved.
Related: Watch Steph Curry Punk LeBron James in Game 2 of the NBA Finals
Speaking after his Cleveland Cavaliers team won Game 4 of the NBA Finals to cut the Golden State Warriors' lead in the series to 3-1, James said : "I'm not very good in a 3-on-3 thing. I'm more of a 5-on-5 guy. I stay out of the 1-on-1 matchups during practice, the 2-on-2 and the 3-on-3s. So probably not. I probably won't be part of the 3-on-3 matchup."
If he did play, James revealed that his dream teammates would be Michael Jordan and Magic Johnson.
Despite his reluctance to play, James does approve. "For us to be able to add another category to the Olympics, another basketball category, I think it's pretty great. I haven't seen the full layout of how they plan on executing it ... are they going to use NBA guys, are they going to use college guys. I'm not quite sure."
And it's not just James who isn't interested in competing. Alex Kennedy, NBA writer for HoopsHype, said the "general consensus is NBA stars won't compete."
On the women's side, there has been a different reaction. Breanna Stewart, who won gold at the Rio Games, said she would "love" to take part. "Whenever I can put on a USA Basketball jersey…I'd be happy to," she said.