Liverpool: Jurgen Klopp Will Leave Anfield For Bayern Munich, Says Ottmar Hitzfeld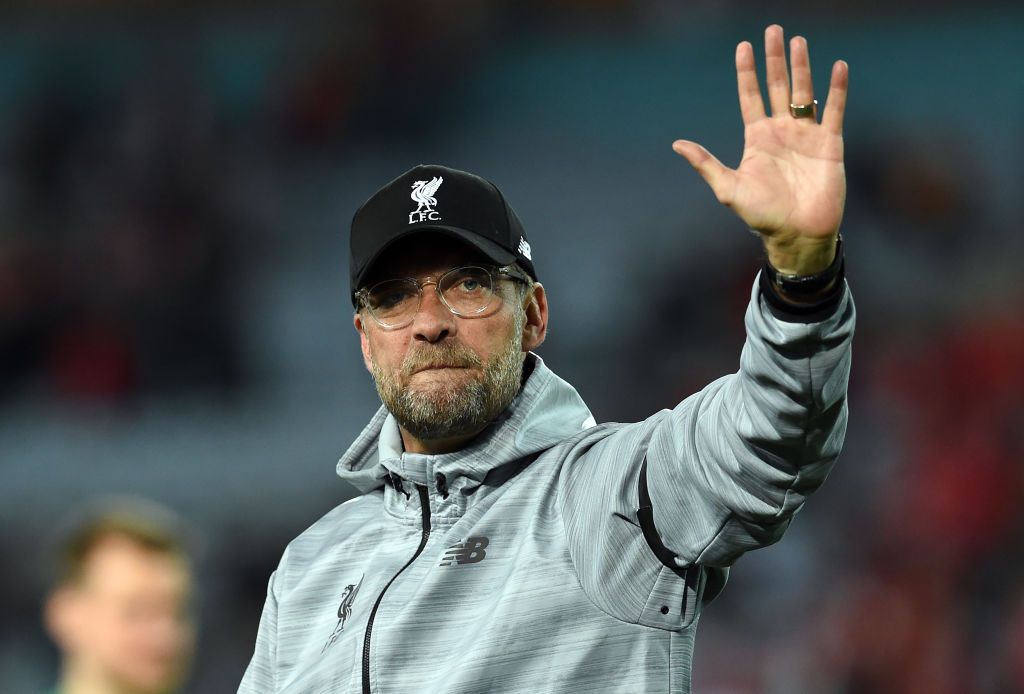 Jurgen Klopp will manage Bayern Munich after winning the Premier League with Liverpool, according to Ottmar Hitzfeld.
Klopp is heading into his third season at Anfield, having taken the reins from Brendan Rodgers in 2015 and led Liverpool to the Europa league and League Cup finals, but he lost both.
Hitzfeld, who won the Champions League with Bayern and Borussia Dortmund, believes Klopp will follow a similar path to his career, by coaching at Dortmund and then moving to the Allianz Arena.
"Jurgen Klopp is one of the top coaches, but compared to others he has yet to win a big international trophy," Hitzfeld told T-Online. "He will be Premier League champion sooner or later, I am fully convinced.
"He's building something there, is a motivator, recognised and overall fantastic advertisement for German coaches. It's not easy to prevail in England, but he did it."
Related: 'Frustrated' Jose Mourinho is Putting Pressure on His Boss at Man United
Related: Liverpool to Break Club Record, While Chelsea Continues With Struggles
Klopp came to prominence as a coach in German football with his gegenpressing style of football—a high pressing, asphyxiating approach—first with Mainz between 2001 and 2008, and then with Dortmund until 2015.
Last season, Klopp returned Liverpool to the Champions League by finishing fourth in the Premier League, ahead of Arsenal and Manchester United. Such success, Hitzfeld says, is bound to see him end up back in Germany.
"Jurgen Klopp will always be a candidate for the Bayern job. He knows the Bundesliga, he won the league and also the German Cup [with Dortmund]," he said. "I think and expect him to be the FC Bayern coach one day."