Tottenham vs. Liverpool: Jürgen Klopp's Chance to Turn Tide in the Real Blockbuster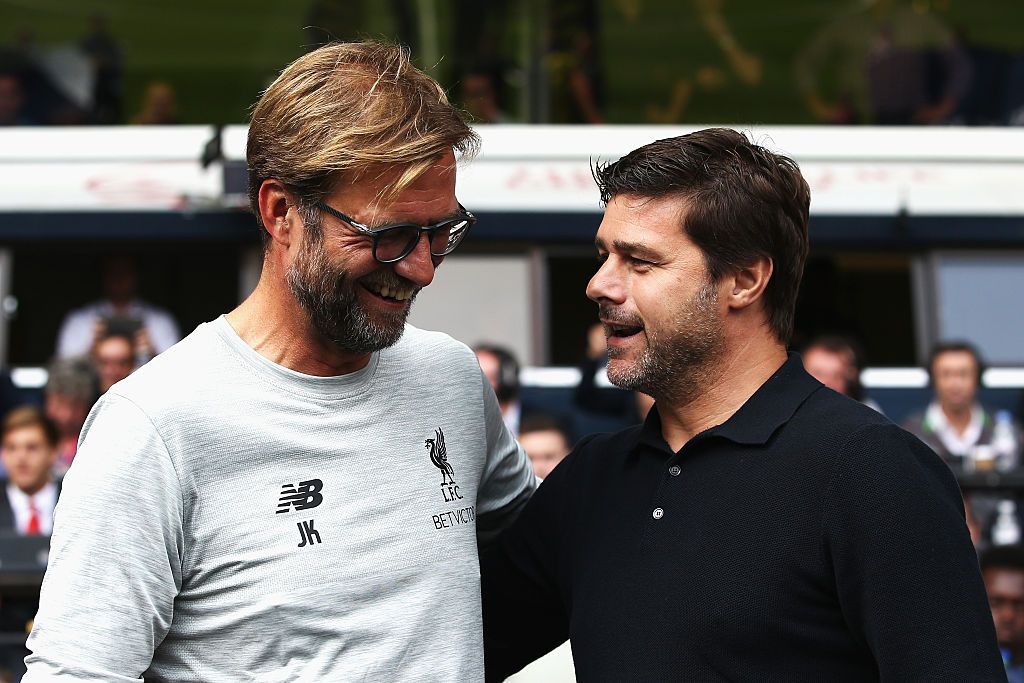 "It sounds like I am the charismatic, funny loser."
Those were the curt words of Jürgen Klopp this week in Maribor, Slovenia. The Liverpool boss had just been informed of a comment from ex-Slovenia international Zlato Zahovic, who described Klopp as "a fine coach who doesn't win big titles."
The German was bemused, that iconic broad smile nowhere to be seen. Indeed, it has become increasingly absent in recent weeks. Klopp's Liverpool has won just once since August and appears to have lost the energetic flair that his teams are so famous for. The pressure is mounting.
So an away trip to Tottenham Hotspur, the only challenger to the champions of the past two Premier League seasons, may not appear to be the most appealing prospect. Mauricio Pochettino's Tottenham is in form as well, with seven wins in the last eight games, and Harry Kane has been in prolific mood, scoring 11 times. Kane, surely, must be reveling in the prospect of facing Liverpool's shaky defense.
But despite Spurs' form, there is still the so-called "Wembley hoo-doo" hanging around. Tottenham's away form is perfect, but, at the temporary home, Pochettino has seen his team win just once in the Premier League. And Liverpool, traditionally, has enjoyed success at Wembley, winning 20 times at the national stadium.
Related: Zinedine Zidane has found the "complete player"—but he'll cost Real Madrid £200 million
Liverpool can also take comfort in the fact that it remains unbeaten when playing against Spurs in 10 games. Not since September 2011, when Harry Redknapp was in the Tottenham dugout and Roy Hodgson in Liverpool's, has the North London club managed a win over the Anfield club.
This, it seems, is an opportunity for Klopp to turn the tide for his team, to prevent the malaise from continuing and propel it back toward the top of the league. Liverpool goes into the game eighth in the league, four points behind Spurs, trailing Watford and Burnley in the Premier League table.
Klopp has had to come to terms with the reality that he will be without Sadio Mane, his star player so far this season, for six weeks due to injury. But he has reintroduced Philippe Coutinho into one of the league's most lethal attacks.
After last weekend's drab goalless draw at Anfield between Liverpool and Manchester United, Sunday's tie has the makings of a real blockbuster. And, of course, a chance for Klopp to return to be the charismatic, funny winner.
Tottenham Hotspur vs. Liverpool, Sunday October 22, 11 a.m. ET/4 p.m. GMT