Jose Mourinho: Manchester United Fans Will Camp Outside Zlatan Ibrahimovic's Door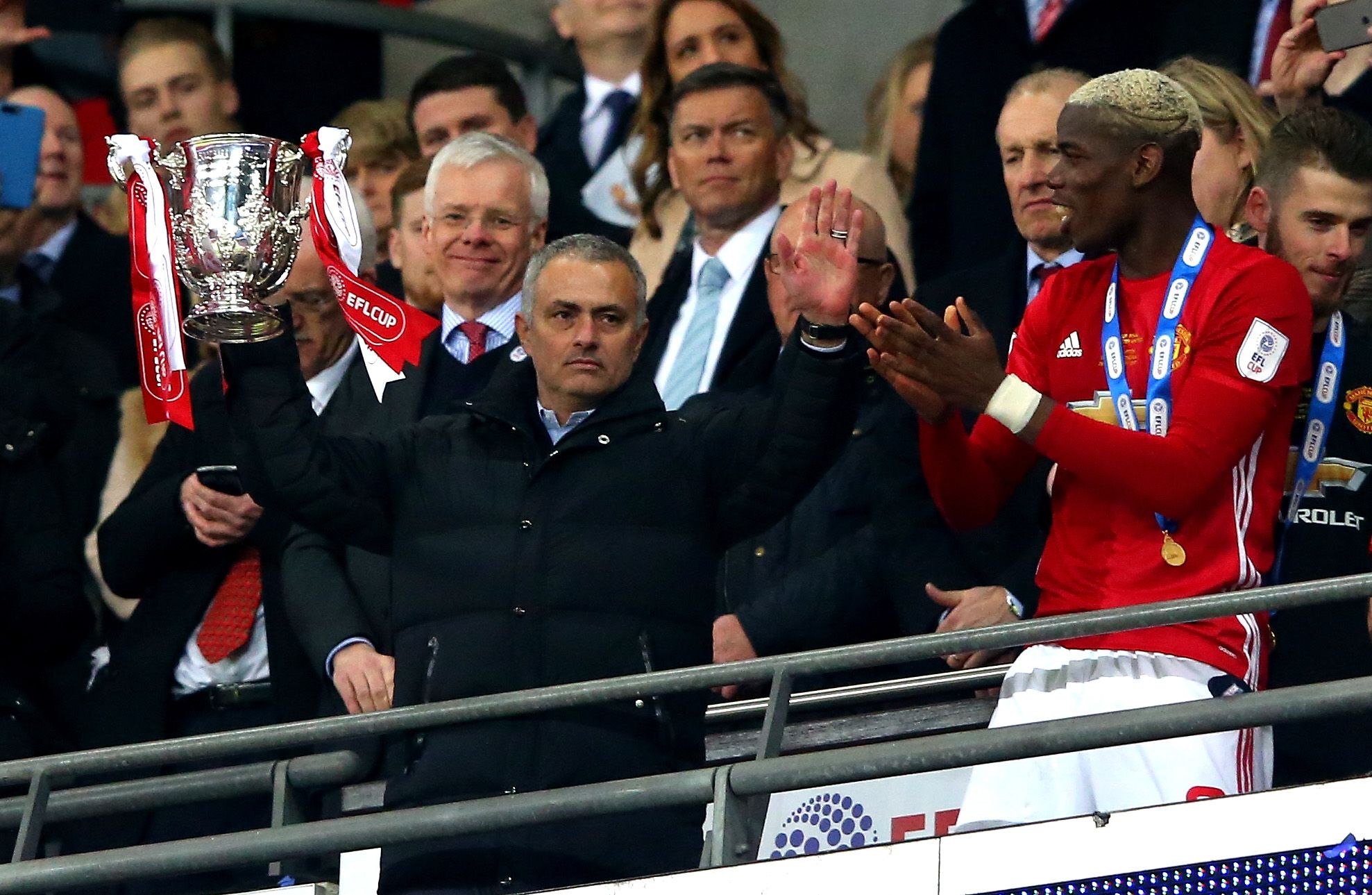 Manchester United fans should camp outside Zlatan Ibrahimovic's door to make him stay another year at Old Trafford, according to Jose Mourinho.
Mourinho's first major trophy for United, the League Cup, was won against Southampton Sunday thanks to a late goal from Ibrahimovic at Wembley.
The 36-year-old struck his 25th and 26th goals of the season to help United to the trophy, but his future at the club is uncertain as he has a one-year contract.
"I never beg for a player to sign a contract," Mourinho said. "I never beg for a player to play for me." But the United manager has seen Ibrahimovic leave him before. "One day, Zlatan decided to go to Barcelona. I was very sad, but I did nothing to try to stop him going, so I don't beg for players.
"But, if needed, I think maybe United fans can go to the door of his house and stay there, and stay there all night. If needed, I think they will go for sure. So we will wait, we will believe that he is going to stay one more season."
United is appreciating him while he's here, anyway. In the first-half at Wembley, Ibrahimovic struck a perfect free-kick past Saints goalkeeper Fraser Forster, with Jesse Lingard putting Mourinho's team 2-0 ahead before the break.
Despite Southampton clawing back into the game, with two lovely strikes from Manolo Gabbiadini, Ibrahimovic headed the winner home with just three minutes remaining.
Mourinho felt the result was harsh on Southampton and manager Claude Puel. "I feel the man that left the table a couple of minutes ago should have a reason to feel really sad and disappointed," said the 53-year-old.
"To lose [in] minute 87, with very little time to react like they did in the first half, is unfair for them, so I want to have these words to Claude and to Southampton players and Southampton fans because they gave us a beautiful final for the neutral, a beautiful football match."
The trophy sees Mourinho draw level with Sir Alex Ferguson and Brian Clough, who both won the League Cup four times.
"I feel obviously very happy with the victory, very happy with the fact I did it four times," he said. "The same as the biggest one [Ferguson], the same as Mr. Clough and with a chance to win it for a fifth time, so really happy with that."