Manchester United: Jose Mourinho Hints Summer Spending Spree is Far From Over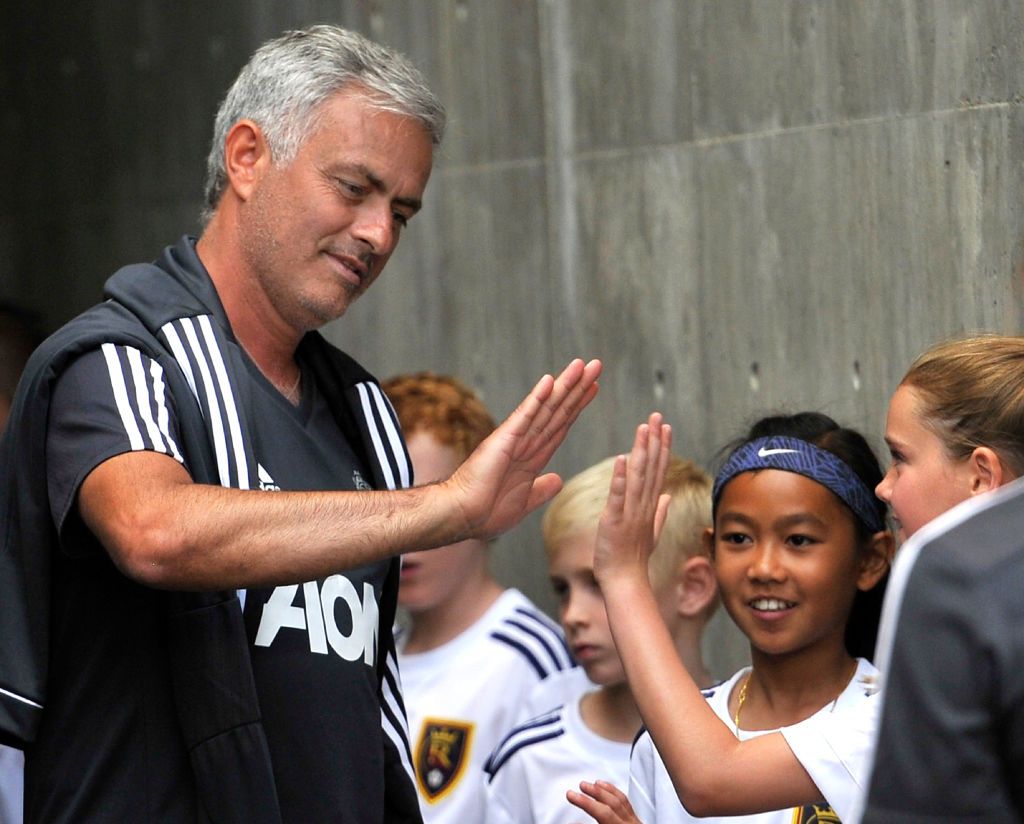 Jose Mourinho has suggested Manchester United's transfer business is far from over this summer and may extend into August, according to reports.
United has already spent more than £100 million (about $130 million) through the signing of Swedish center back Victor Lindelof and Belgian striker Romelu Lukaku.
Mourinho credited the work of the club's vice chairman Ed Woodward in completing the deals, but insisted his work was not finished yet.
"We need a bit more and when you see the other teams in the Premier League, the way they get players and good players... and you see the champion buys three fantastic experienced players," Mourinho said, as quoted by the Daily Mail.
The Portuguese coach is referring to Chelsea, the Premier League title holder, signing Antonio Rudiger, Tiemoue Bakayoko and Alvaro Morata already this summer. Mourinho also commented on West Ham's spending after Slaven Bilic's team signed for United striker Javier Hernandez and is on the verge of capturing Stoke City's Marko Arnautovic for £25 million.
Related: Manchester United Playing Hardball, Liverpool Rocked By £72 Million Offer
"They play to win the Premier League, too," Mourinho joked. "The teams are fantastic in the market and I'm waiting for a bit more.
"It is not a criticism or not understanding the difficulty of the situation, I understand the difficulty and you go to the clubs and accept immediately the price tag.
"It is not so easy to do that, we see other options, we see if clubs want or don't want to negotiate but the market is open until August 31 but I like to work from day one and the difference for Lukaku having arrived is huge."
United is currently on its preseason tour in the United States, and on Thursday night Mourinho's team beat rival Manchester City in Houston in the first Manchester derby to be played outside the United Kingdom.