Manchester United: Jose Mourinho Rivalry With Jurgen Klopp Ready to Ignite Ahead of New Season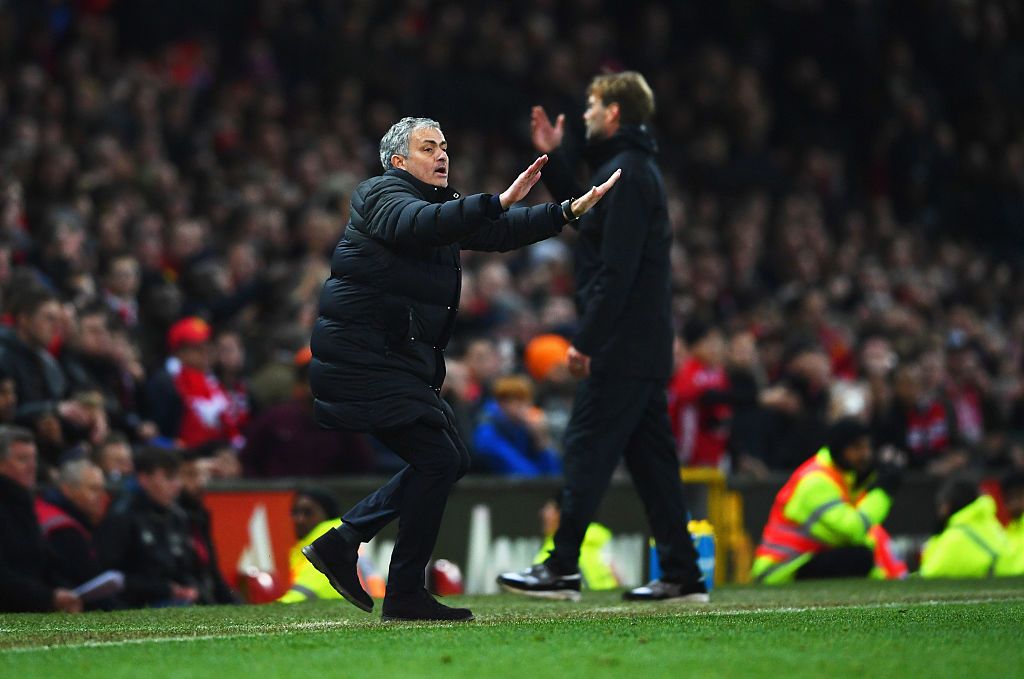 Over the years, Jose Mourinho has shown his resolve to never back down from a feud.
The Portuguese manager took on Rafael Benitez, then at Liverpool, in his first stint in English football, dating back to the 2005 Champions League final when Luis Garcia scored the infamous "ghost goal" against Mourinho's Chelsea. That spat went on for almost a decade, and may even re-ignite this season as Benitez's Newcastle was promoted to the Premier League.
Mourinho has continually clashed with Arsenal's Arsene Wenger. Last season, there was friction between Mourinho and his successor at Chelsea, Antonio Conte, after the Italian wildly celebrated a 4-0 win over Mourinho's Manchester United. But now, he may have irked Jurgen Klopp, the Liverpool manager.
Mourinho began the mind games early by suggesting Liverpool, as well as Chelsea, will find this season a tougher challenge than the last as they will have to deal with a more congested fixture list, playing Champions League football as well as domestic.
"I'm not interested in what Jose Mourinho says," Klopp responded, as quoted by the Daily Mail. "Why should I talk about Manchester United? Jose is talking about us, yes. We had a season of what Man United had the year before. I don't know if anybody asked us how it felt [back then]."
Related: Manchester United Given Green Light For New Signing
Klopp did, however, seem to suggest Mourinho was right in some way. "The Europa League was hard," he said. "Yes, Chelsea will feel also the difference, they played something like 13 players last season. But it's also not my problem if they use only 11, well done. I do not want to be part of this — I am not interested."
Manchester United has made greater advances in preparing for the new season so far this summer, making two key signings already. Victor Lindelof , the Swedish center back, signed for United from Benfica in Liverpool, and was followed closely by £75 million striker Romelu Lukaku .
Liverpool's business has stalled slightly. After signing Mohamed Salah from Roma for £34 million, Klopp 's team has missed out on Virgil van Dijk and is struggling to convince RB Leipzig to part with midfielder Naby Keita.
Both teams are on preseason tours ahead of the start of the new Premier League campaign on the second weekend of August. Liverpool travels to Watford on Saturday, with Manchester United hosting West Ham at Old Trafford on Sunday.