Manchester United Boss Jose Mourinho Criticized by Real Madrid Star Ahead of UEFA Super Cup Final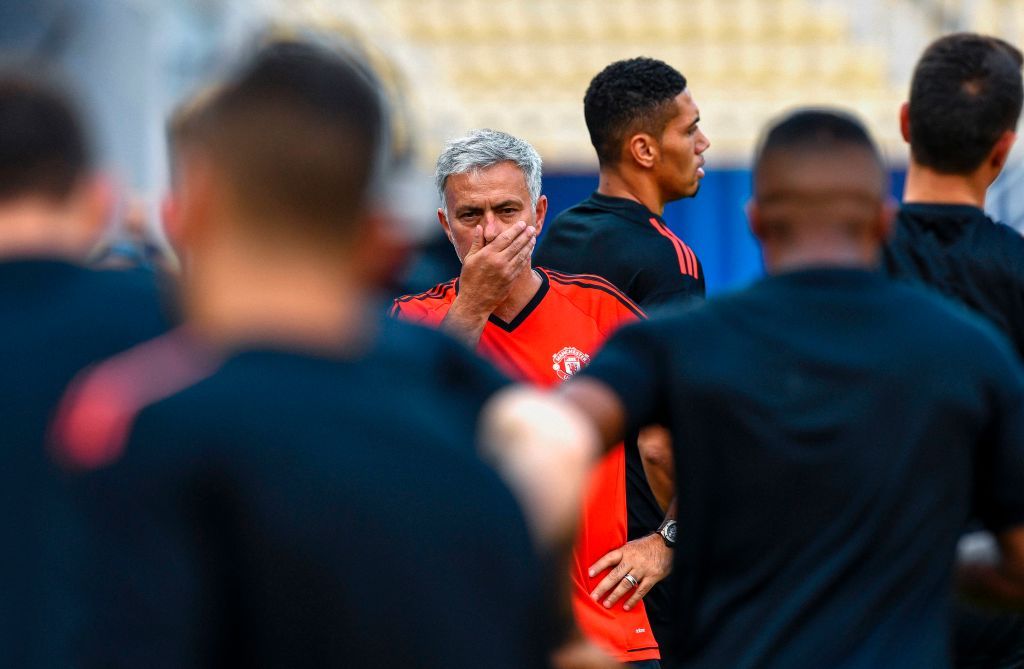 Spanish captain Sergio Ramos has suggested Jose Mourinho never truly understood the players at Real Madrid ahead of the Super Cup final on Tuesday.
Mourinho leads his Manchester United team, the Europa League champion, into the final at the Philip II Arena in Skopje, Macedonia, against Madrid, winner of the Champions League.
Ahead of the match, Ramos, who played from Mourinho at the Bernabeu from 2010 through 2013, insinuated that Zinedine Zidane, the current Real boss, understands the players better.
"My view is that when a team has a new coach it changes a great deal," Ramos said, as quoted by the Daily Mail. "How to manage the dressing room... Zidane is good at understanding our dressing room. Mourinho had a lot of experience.
"They are both great coaches and we're grateful to live this historical moment with Zidane."
During his time in Spanish football, Mourinho won the La Liga title and the Copa del Rey, frequently going up against Pep Guardiola's Barcelona team. Since Zidane took over from Rafa Benitez in January 2016, he has won two Champions Leagues and the Spanish title.
Related: Jose Mourinho reveals Manchester United target for final summer signing
Now, however, Mourinho is looking to compete with his former club. Manchester United is back in the Champions League after winning the Europa League last season, and Mourinho will hope to end Real's recent domination of Europe.
Mourinho has significantly strengthened his squad this summer, especially the core of his team. In defense, center back Victor Lindelof came in after signing from Benfica for £31 million (about $44 million).
The addition of Nemanja Matic from Chelsea for £40 million will strengthen the United midfield, freeing up the responsibility on Paul Pogba, while Mourinho has a proven Premier League goalscorer in Romelu Lukaku, who joined from Everton for £75 million.
But Mourinho is not done. The United boss said he wanted four signings this summer and, on Monday, said he would want to sign Real forward Gareth Bale should the Welshman become available.