Manchester United: Jose Mourinho Reveals Target for Final Summer Signing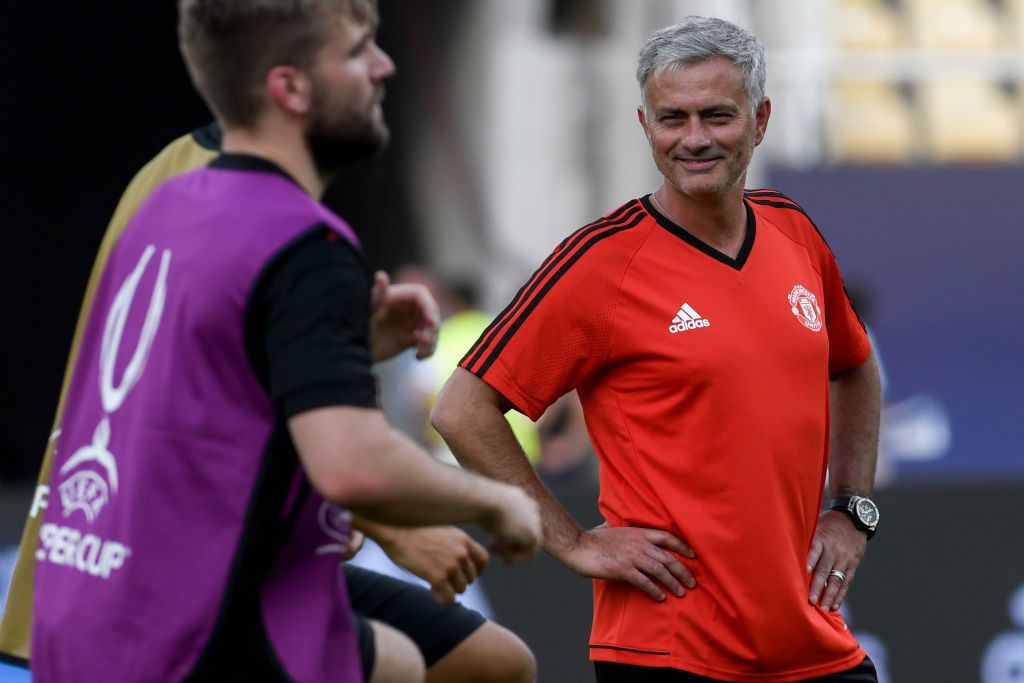 Jose Mourinho, the Manchester United manager who frequently insists he doesn't like to speak about other club's players, has said he wants Gareth Bale if Real Madrid is willing to sell.
Ahead of the UEFA Super Cup final on Tuesday night, between United and Madrid, Mourinho was asked about the future of Bale, reportedly a long-term target for the English club.
Mourinho said Tuesday night will indicate whether Bale has a place in Zinedine Zidane's team or whether he is available to sign, with United poised should the latter seem the case.
Related: Manchester United transfer target 'wants new challenge'
"If he's playing, it's because he's in the coach's plans and club's plans and because he has that motivation to continue at Real Madrid," Mourinho said, as quoted by the Daily Mail. "I haven't even thought of the possibility of signing him.
"If he's not in the club's plans and what you are writing is true, the arrival of another player, then Gareth would be on his way out of Real Madrid, I would try to be waiting for him on the other side and be fighting with the other coaches who would like to have him on their team.
"If he plays [on Tuesday] it would be the best confirmation that he is wanted by the team."
Manchester United has already spent around £150 million (about $196 million) during this summer transfer window. Swedish center back Victor Lindelof was the first to move to Old Trafford, from Benfica, and he was closely followed by Belgian striker Romelu Lukaku from Everton, who cost a reported £75 million.
Mourinho then managed to convince his former club Chelsea to sell Nemanja Matic, the Serbian midfielder, to United in a deal believed to be worth £40 million.
The capture of Bale would propel United to Premier League title favorites, if the club is not already. On Tuesday night, Mourinho and his team can show Europe how ready they now are for the new campaign.