Manchester United Agrees Five-Year Deal With Defender, Liverpool Ends Interest in Target in Transfer Recap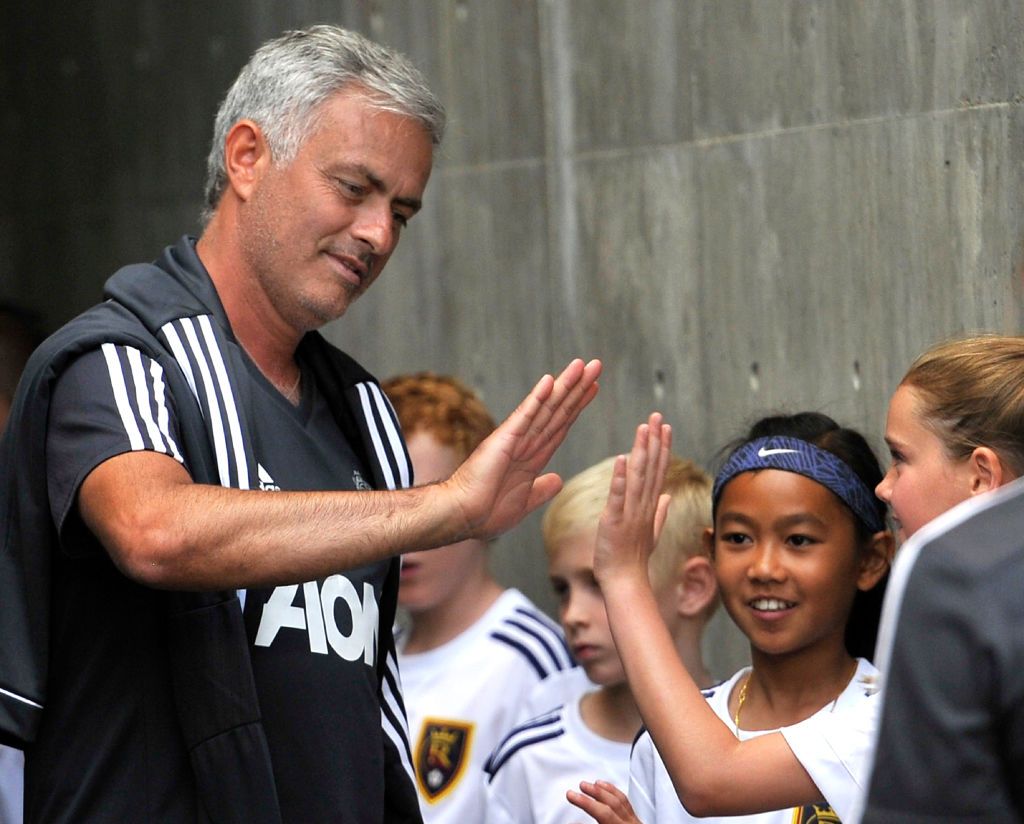 After two months off, the Premier League finally returned this weekend, after more than £1 billion was spent trying to improve its teams.
In the past week, however, many of the teams in England's top tier have been preventing their best players from leaving, in addition to bolstering their squads.
Newsweek guides you through the highlights of the week:
After Chelsea lost the Community Shield to Arsenal, Antonio Conte was looking to add depth to the champion's squad. The Italian's team was rivaling Manchester United for Gareth Bale, who was believed to be available should Real Madrid land Kylian Mbappé. In Liverpool, Jurgen Klopp was giving up on his pursuit of Southampton defender Virgil van Dijk, while Barcelona was growing increasingly confident it would be able to sign Philippe Coutinho from Anfield for around £120 million, to be Neymar's successor at the Nou Camp.
Twenty-four hours after Barcelona's message of confidence over Coutinho, Klopp put his foot down, saying he would block any potential move. Liverpool had another boost when van Dijk released a statement saying he wanted a move away from Southampton, with Liverpool set to bid £60 million for the center-back. Chelsea and Manchester United were competing again, but this time for Serge Aurier, the Paris Saint-Germain right-back.
After losing the Super Cup final to Real Madrid, a game Gareth Bale featured in, José Mourinho admitted that signing the Welshman this summer was unlikely. But United had positive signs from PSG that Ivorian right-back Aurier would be available to sign. In west London, Antonio Conte was looking to sign another left-back, with Tottenham's Danny Rose at the top of his wish list, while Inter Milan was considering a bid for Leicester City's Riyad Mahrez.
Chelsea was once again after an Arsenal player, swooping for English midfielder Alex Oxlade Chamberlain with a £35 million bid. But Conte's team faced competition from United for Spurs left-back Danny Rose, while Mourinho was still keen on signing Inter Milan's Ivan Perišić. Reports in France also suggested that Serge Aurier had agreed a five-year deal to join Manchester United. West Ham was willing to break its transfer record after bidding £25 million for Sporting Lisbon midfielder William Carvalho.
Liverpool looked to end speculation over Coutinho leaving Anfield by releasing a statement saying he would not be sold. Ousmane Dembélé, of Borussia Dortmund, looked most likely to be Neymar's successor at Barcelona instead, after failing to turn up at the German club's training session. In north London, Arsenal made a last-ditch attempt to keep Alexis Sanchez at the Emirates Stadium by offering him a £300,000-a-week contract, which would make him the highest paid player in the Premier League.