Manchester United: Jose Mourinho Swallows Pride, Is Willing to Pay £50 Million for Left-Back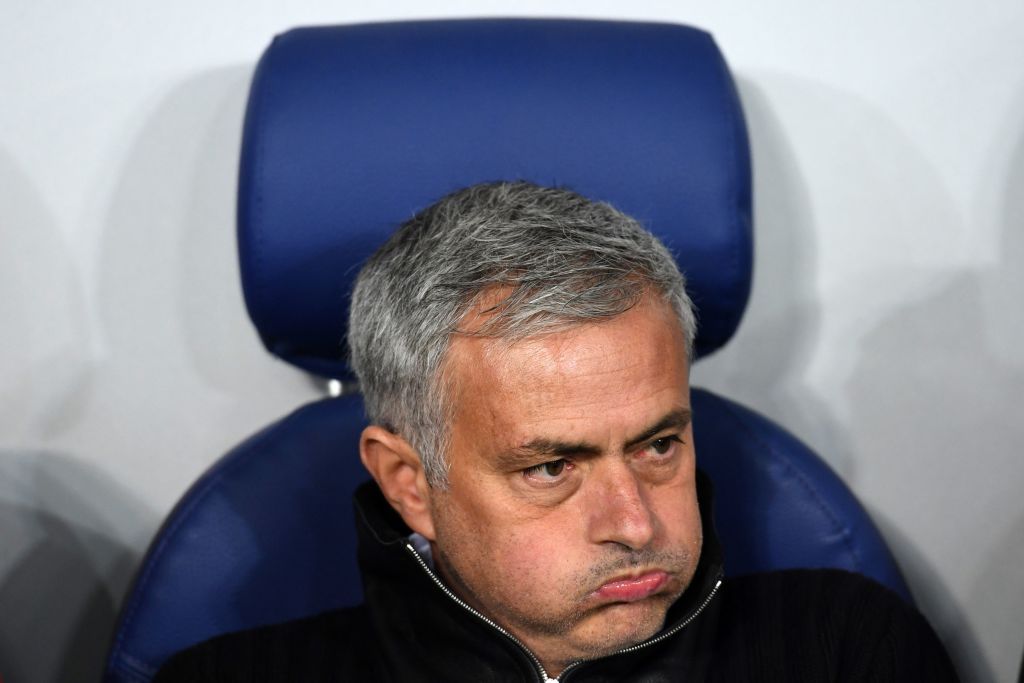 In July, Jose Mourinho sat in the media room of the Houston Texans' NRG Stadium, ahead of the first ever Manchester derby on foreign soil, and goaded his biggest rival.
The two clubs, at this point, had done the most transfer business of the summer. Only Nemanja Matic was left to join Manchester United, which had bought Victor Lindelof and Romelu Lukaku for a combined total of a little over £100 million (about $133 million).
Pep Guardiola's City had also invested heavily early on in the summer. Ederson had come in as first choice goalkeeper, Bernardo Silva had strengthened up the attacking line and Kyle Walker was about to become the club's latest signing and the most expensive full-back in the world at £54 million from Tottenham. Mourinho scoffed.
"I can imagine that Man City would like to pay £25 million for Kyle. I can imagine that," he said. "But I am sure that they knocked on Spurs' door and were told, 'This is the price'. If you don't pay, you don't get."
Related: Why Liverpool still has hope ahead of clash with Manchester United
Mourinho's original target had been for United to sign four players but he would be willing, he said, to drop the number to three to prevent the club from being bullied into paying high fees: "We are not a club that is not ready to buy and buy and buy non-stop. We are not a club that is ready to pay what clubs wants us to pay, so I am ready to go from four to three."
Little less than three months later, Mourinho seems to have changed his mind. United, it seems, has knocked on Spurs' door to make an inquiry about left-back Danny Rose and it has been given a figure of £50 million, just £4 million less than Walker. According to The Sun, United is willing to meet that price and will make a bid in the new year, with the transfer window re-opening in January.
The signing of Rose would solve Mourinho's problem at left-back. The role has been shared by right-footed right-back Matteo Darmian, versatile midfielder Daley Blind and Ashley Young, who is more naturally an attacking winger. Luke Shaw remains on the sidelines but has failed to impress Mourinho in his time working with the Portuguese at Old Trafford.
So, to solve his problem, Mourinho may have to swallow his pride. He may lean on "the consequences of Neymar," as he put it in August, that the price of players will now inflate after the Brazilian's £199 million switch from Barcelona to Paris Saint-Germain. But United, it seems, is ready to pay what Spurs wants.