Manchester United: Could Zlatan Ibrahimovic Derail Jose Mourinho's Season?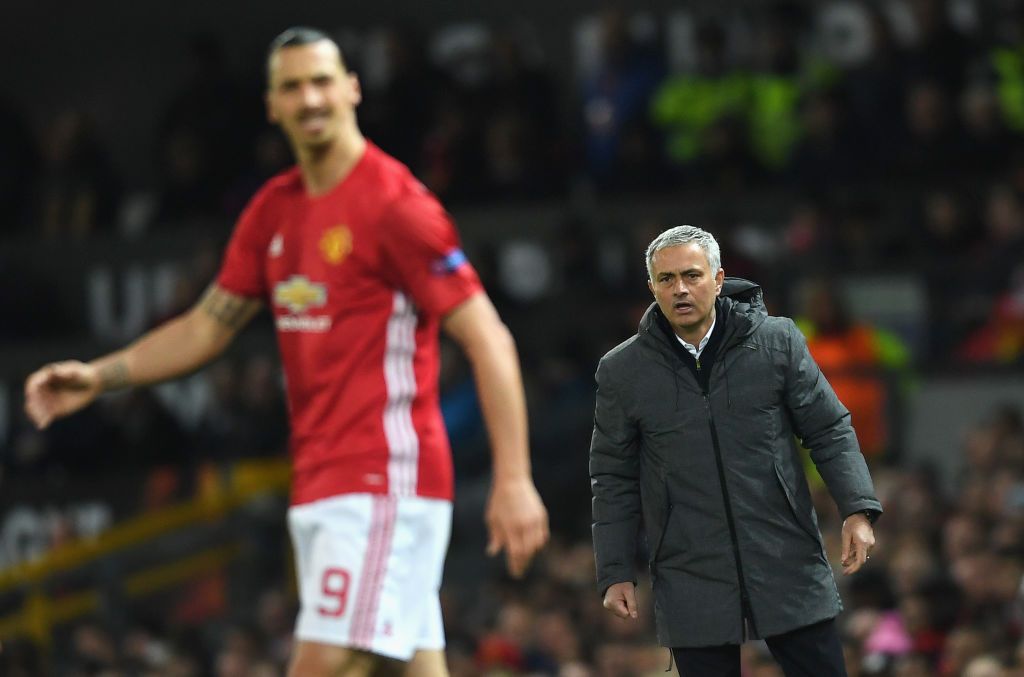 On Sunday afternoon, Manchester United's Twitter account posted an image of Zlatan Ibrahimovic smiling, dressed in the Red Devils' new kit. "He's not finished yet," the post said, as it announced his new deal.
Ibrahimovic is returning to Old Trafford on a one-year contract, teaming up with Romelu Lukaku, Marcus Rashford and Anthony Martial in Jose Mourinho's lethal attack.
He is an ominous addition to the squad. United is the early frontrunner in the top tier of English football, winning both the opening two games of the season 4-0, against West Ham and Swansea. Already tipped for the title, Ibrahimovic's return has enthused Manchester United fans even further. How could it be beaten now?
But this season will be different for the 35-year-old Swede. He was the savior last season for Mourinho and his men, scoring 28 goals for United that took the team to three trophies—the Community Shield, League Cup and Europa League.
Now, he's not the main man up front. Manchester United spent £75 million (about $98 million) to bring Lukaku to Old Trafford from Everton this summer, and he is already repaying the faith, having scored three times in the opening two games.
Related: Paul Pogba Tempts Fate as He Sends Ominous Message to Man United's Rivals
And here, the questions begin to arise. Will Ibrahimovic and Lukaku play together? No, probably not, given the similarity in style and Mourinho's preference for one striker in his team. Will they share the role then? Again, it's unlikely given the Belgian's start to the season and his desire to be the main man at Old Trafford.
So, how does Ibrahimovic react to spending the majority of the season on the bench? Does he mentor Lukaku, the lion raising a young cub, or will this leave him disgruntled? The "great" Ibrahimovic, who has been the star everywhere he has gone, sat watching from the sidelines.
There was, of course, one club where the Swede was not the focal point of the team. Under Pep Guardiola at Barcelona, the team was built around Lionel Messi, and it didn't end well for Ibrahimovic and Guardiola's relationship.
"You bought a Ferrari and drove it like a Fiat," the striker said of his former manager. With Ibrahimovic turning 36 in October, will United be able to manage him into a purring, classic car or will his presence bring the Mourinho machine crashing to a halt?