Who Have The Knicks Signed? Meet New York's Newest Free Agent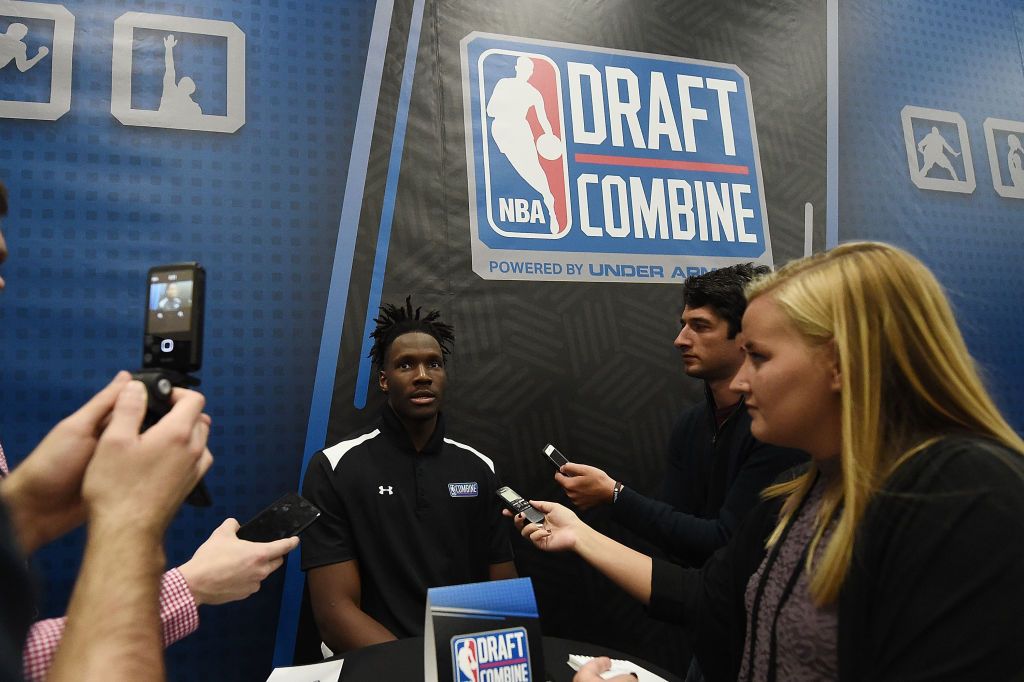 The New York Knicks signed former University of Wisconsin forward Nigel Hayes early Friday morning after he wasn't picked in the NBA draft, according to reports.
Hayes' mother said her 22-year-old son will be with the Knicks for the NBA Summer League, according to Jordan Stract, the anchor for WTOL-11 in Toledo, Ohio.
Hayes reportedly watched the draft in Toledo, his hometown, but was not selected before news of his move to the Knicks came through early Friday morning.
The 6-foot-7-inch forward played at the University of Wisconsin from 2013 through 2017, graduating this year before being picked up by the Knicks.
In his freshman year Hayes was named in the Big Ten All-Freshman team, and as a sophomore was the third leading scorer on the Badgers team that reached the NCAA championship game. Hayes went on to be named Preseason Big Ten Player of the Year in his senior year.
Also signed early Friday was Bronson Koenig, Wisconsin's all-time 3-point leader, who joined the Milwaukee Bucks, according to Basketball Insiders. Koenig also will be playing in the NBA Summer League.
An alumni of the University of Wisconsin, the 22-year-old was awarded the USBWA's Most Courageous Player Award this year before graduating.
Related: The Cavaliers had great plans for the NBA draft, and then fired David Griffin
The more high-profile selections at Thursday's draft saw Markelle Fultz join the Philadelphia 76ers as No. 1 overall pick. The 19-year-old had a draft-day fail on social media—look here to see what happened.
Fultz heading to the 76ers was completely expected, as was No. 2 pick Lonzo Ball, who was taken by the L.A. Lakers.
Duke's Jason Tatum was drafted by the Celtics with pick No. 3, while the Suns took Josh Jackson from Kansas. The Sacramento Kings selected De'Aaron Fox to round out the top five.