NBA Finals: Watch the LeBron James Play That Says Everything About This Series So Far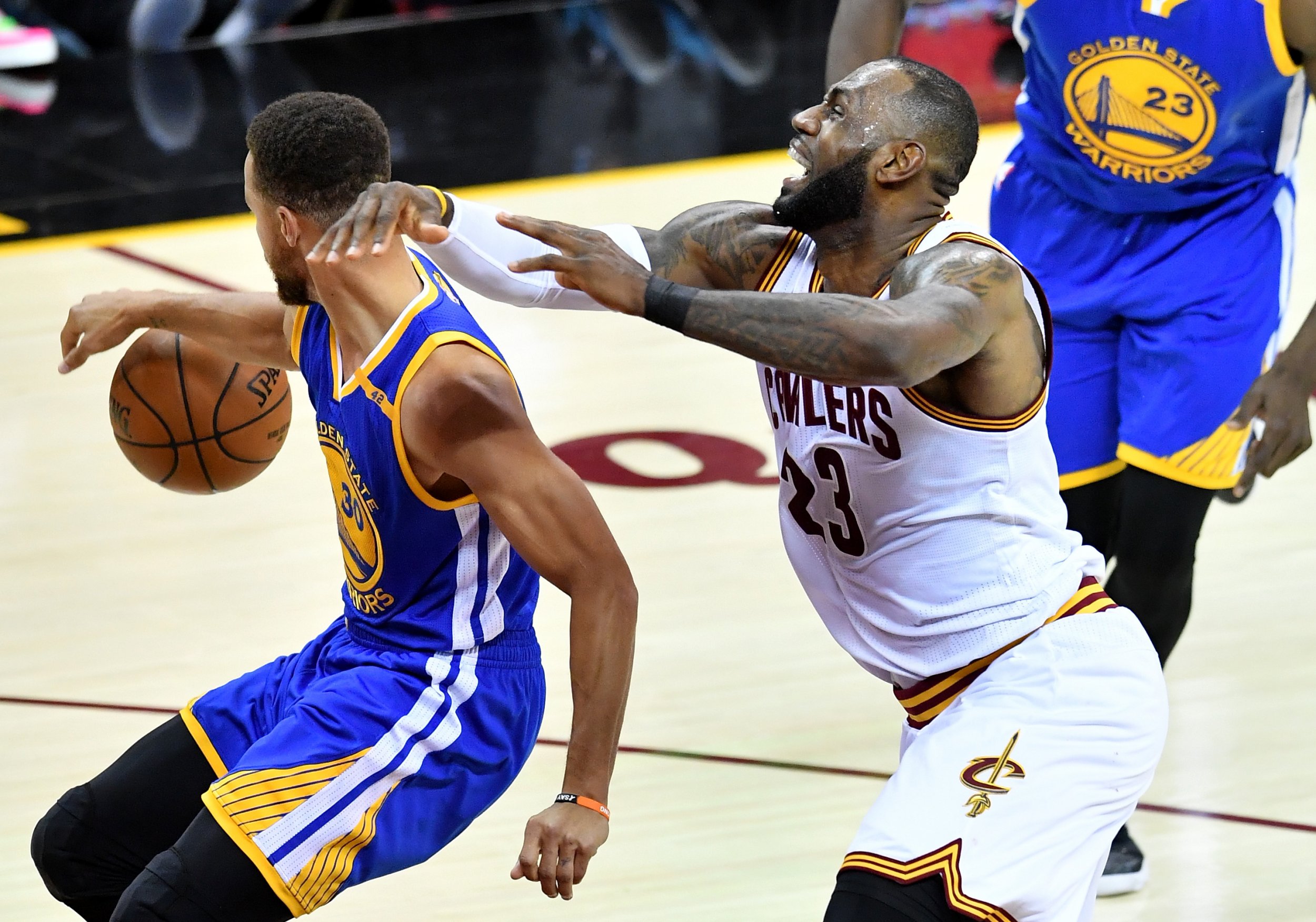 The Golden State Warriors are now just one game away from the perfect postseason after taking a 3-0 lead over Cleveland Cavaliers in the NBA Finals on Wednesday night.
Win on Friday and the Warriors will become the first team in history to win 16 out of 16 in the postseason. The Cavaliers gave it everything on Wednesday but were stunned by the Warriors scoring the game's final 11 points in the last three minutes to turn the score on its head. The game ended 118-113 to the Warriors.
LeBron James, once again, starred for the Cavaliers, hitting 39 points, 11 rebounds and nine assists. But James and the Cavaliers' whole series was summed up in just one play, posted to Twitter by Bleacher Report, where Stephen Curry snatches the ball from James as he goes for the hoop.
Related: Watch the moment LeBron James passed Michael Jordan for career playoff points
Watch the moment here: