Watch: Kevin Durant Was Not Amused By Peyton Manning's Wisecrack at ESPYs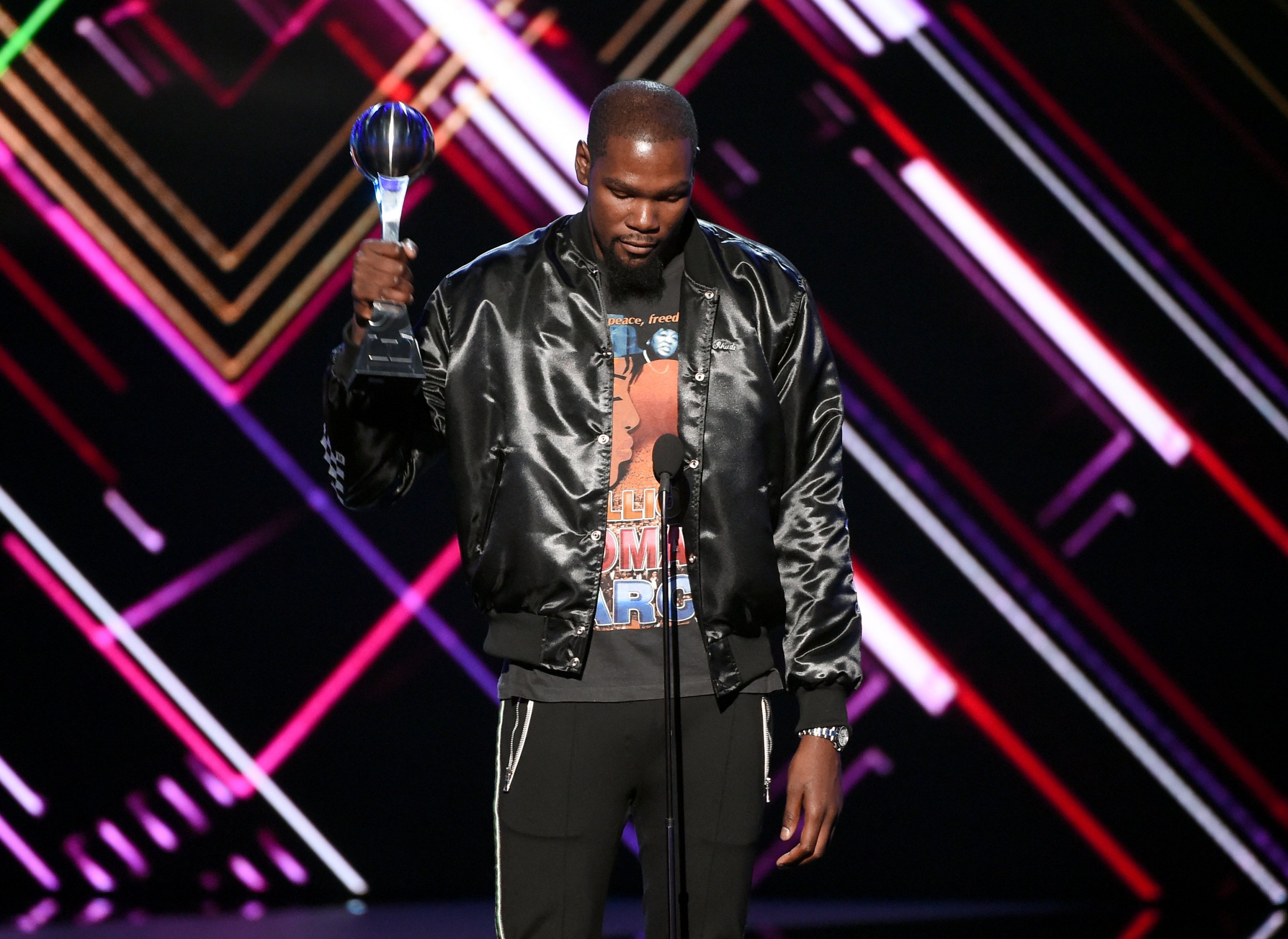 There isn't much that could upset Kevin Durant this summer after winning the NBA championship in his first year with the Golden State Warriors. But apparently Peyton Manning can.
Manning, the former NFL quarterback who won two Super Bowls, was presenting the ESPY awards at the Microsoft Theater in Los Angeles, which recognizes great achievement in American sport.
Durant starred in the NBA Finals last month, in which the Warriors beat the Cleveland Cavaliers in five games. But Manning poked fun at Durant's move from Oklahoma City, in a move aimed at winning the title with the Warriors.
The 41-year-old was talking about the dominance of the United States' gymnastics team when he joked that Durant would probably end up joining it next year. But, he added, Durant may not make the team.
Related: How Kevin Durant and LeBron James Are So Different
Durant's expression did not change, looking stonely at Manning on the stage despite the laughter around him. His evening did improve, however, as Durant was handed the Best Championship Performance award.
Manning then went on to mock Durant's former teammate Russell Westbrook, who won the MVP award earlier this month. Take a look: