Why LeBron James and Kevin Durant Are Very Different Players, According to Dion Waiters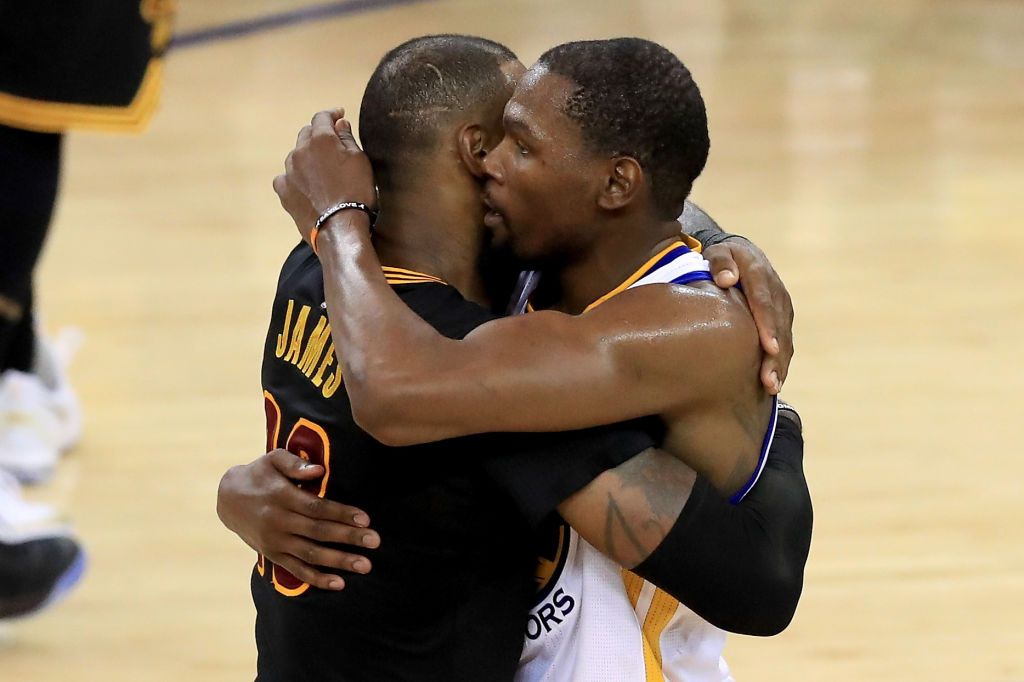 Ask what the main difference is between LeBron James and Kevin Durant this summer and the likely answer would be: an NBA championship.
Durant's Golden State Warriors beat James's Cavaliers to the championship in his first season alongside Stephen Curry for Steve Kerr's team.
But one man who knows a lot about both men is Dion Waiters, the 25-year-old shooting guard who has been with the Miami Heat since last year.
But, before then, Waiters spent a year in Oklahoma playing alongside 28-year-old Durant after spending a season with James in Cleveland. James, Waiters says, is more of a coach for his teammates while Durant is a leader through his actions.
"LeBron is so locked into the game. Basketball is everything to him. He knows everybody's plays, things like that. He's a teacher's teacher, he's a coach on the floor, he's a teacher on the floor, and that's what helped me," he told The Herd With Colin Cowherd.
Related: Could Carmelo Anthony make the Cavaliers' summer even worse?
"KD is more of a lead by example guy. LeBron was a vocal leader, Kev was more of a lead by example, but I was closer to Kev because Kev understood me. We came from the same areas and the same places, so I bought into it more with Kev because he really took me under the wing when I first got there.
"Before I even stepped off the plane when I got traded to Oklahoma City he's the first guy that texted me: 'Welcome little bro, glad you're here.'"
Another difference between James and Durant this summer may be how content each athlete is. James is seeing Cleveland, possibly, slipping behind its rivals as it looks set to miss out on Gordon Hayward and Carmelo Anthony. The offseason has become just as interesting as the last campaign.