Greg Norman For Newsweek: Why, As an Australian, I Still Love the Ryder Cup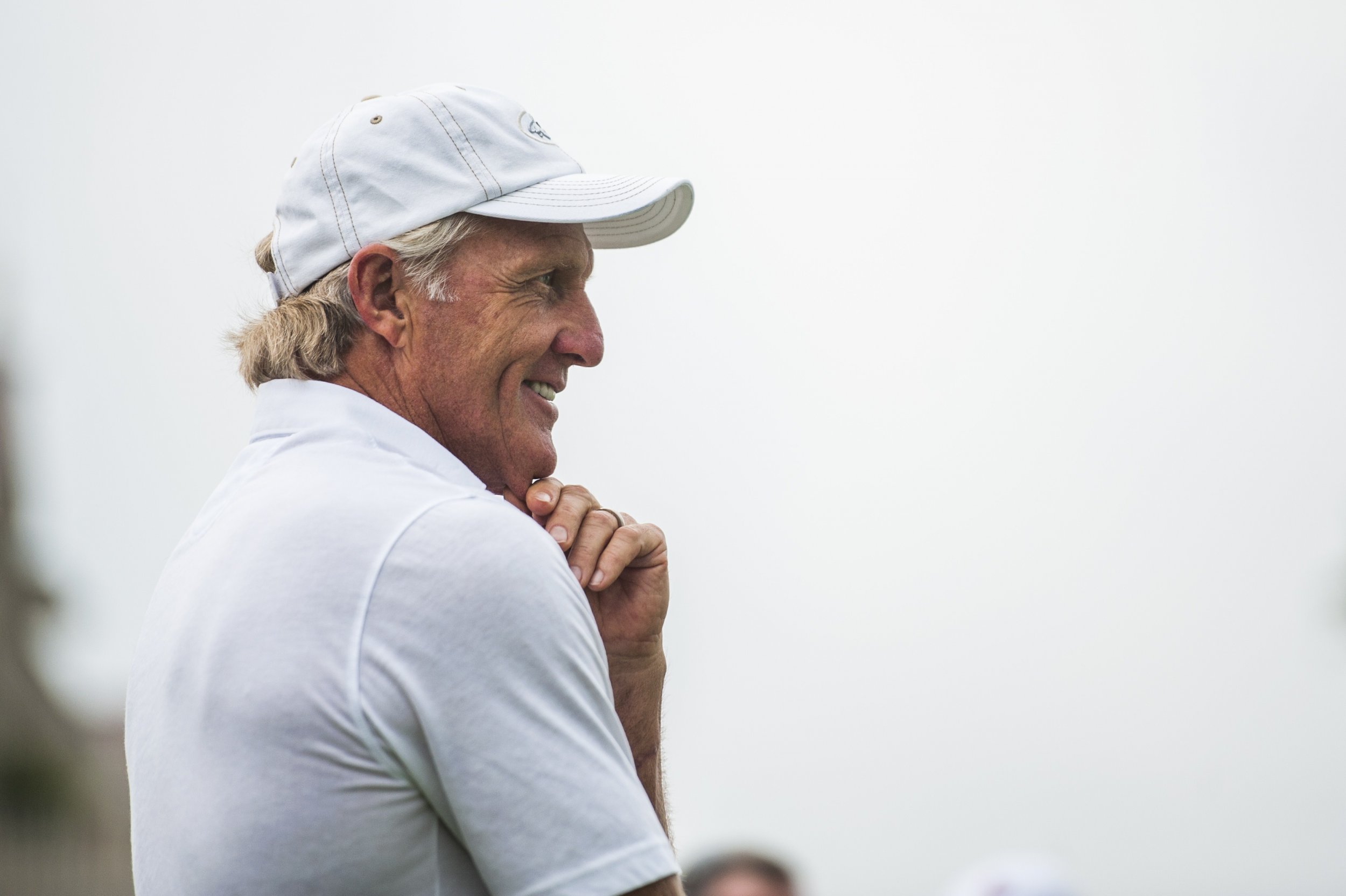 Golf is an individual sport and when I became a professional I always missed my team game days playing rugby and cricket. That's one of the reasons why I love the Ryder Cup so much. It gives golf the opportunity to be part of something bigger than yourself.
I would have loved to participate in the biennial match as a player when I was on tour but, unfortunately, being an Australian, that was never an option for me. In my era, there were actually tons of excellent international players who couldn't compete—Ernie Els, Nick Price and Vijay Singh.
In fact, this was such an issue for me that I was the one who initially proposed the idea of the President's Cup to Tim Finchem, commissioner of the PGA Tour, in the early 1990s. I felt strongly about filling the void for international players absent from the Ryder Cup and determined a tournament played in the interim years—wherein the winning Ryder Cup team would play a team of internationals—would be the perfect solution. Lo and behold, the President's Cup came to fruition in 1994.
Regardless, I am sure the international players who can't compete in the Ryder Cup are very interested bystanders. Particularly this year. I have a feeling this year's matches at Hazeltine National will be some of the best on record.
I am really looking forward to watching as there will certainly be no absence of edge. I predict a Team USA win as the Americans are more determined and fired up than ever before with a desire to win on top of all of those losses. I do think the "Task Force" was a bit of an overreaction, but we will see how it works out for them this year.
I also think Tiger Woods was an interesting pick as vice-captain. He definitely has a lot to add to the team and appears to be incredibly engaged with the process, which is nice to see. Tiger was obviously brilliant as an individual so I look forward to seeing how he performs as a team leader. But I cannot disregard the fact there may be an intimidation factor with his presence for Team USA, especially when observing crucial shots under pressure.
The Europeans are certainly at a disadvantage playing away from home and also with so many rookies on the team. This will no doubt be Europe's hardest task yet, but I have the utmost confidence in their ability to perform, their passion and ruthless determination as evidenced over the years. I was actually asked to provide a video message to congratulate Henrik Stenson and Danny Willett on their incredible Major haul for the year, and in doing so was also asked to provide a message of encouragement and inspiration to Team Europe. I am incredibly honored to have been asked and wish them the best of luck this week and look forward to seeing the best and most motivated team enjoy the spoils of victory.
Although I will be cheering on Team Europe, at the end of the day it shouldn't be about winning anyway. To me it's about the thrill of the competition and the comradery and the team spirit. That's why I love the Ryder Cup.
Greg Norman is a former world number one golfer and chairman of Great White Shark Enterprises.