The Sports World Reacts to Baseball's Coronavirus Outbreak
After a coronavirus outbreak among 14 Miami Marlins players before their opening day, along with the New York Yankees and Philadelphia Phillies postponing their July 27 game, the short-lived season of American Pastime could be come even shorter, fast.
Additionally, an emergency MLB meeting was called for this afternoon. The season, already slated for 60 games amid the coronavirus pandemic, may come to a screeching halt.
MLB Commissioner Rob Manfred seemed cautiously optimistic before opening day between the Yankees and Washington Nationals. "Well, we're going to make it to the starting line," Manfred said, according to The New York Times. "Everybody seems excited, like we have done something; all we have done is get out of the gate — the hard part is playing 60 games."
Now that we've reached the hard part, less than a week in, there has already been an outbreak and games cancelled over it.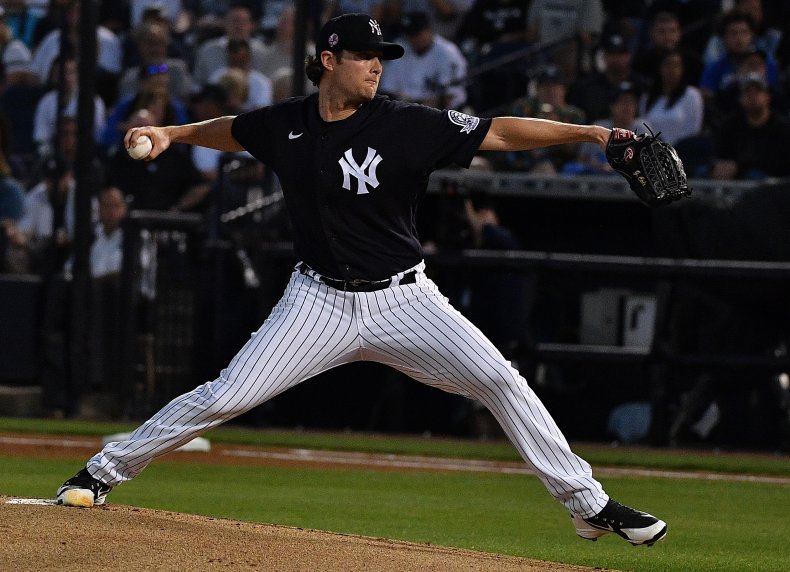 Here's what the sports world thinks about everything happening right now with the MLB:
Tim Collins, pitcher for the Colorado Rockies is the first player to opt out of the 2020 baseball season after the Marlins outbreak, CBS Sports reported. Previously, 15 other players opted out of the season before opening day.
Free agent pitcher Rob Whalen, who previously played with the Atlanta Braves and Seattle Mariners offered to help out the Marlins amid the outbreak.
David Price, pitcher of the Los Angeles Dodgers, is eager to see how the MLB handles the players' health moving forward. "Remember when Manfred said players health was PARAMOUNT?! Part of the reason I'm at home right now is because players health wasn't being put first," he tweeted. "I can see that hasn't changed."
Pat McAffee, former Indianapolis Colts player, said that the MLB has some big decisions to make very soon.
Davey Martinez, manager of the Washington Nationals, is concerned for his health while he works during the pandemic, USA Today sports reporter Bob Nightengale revealed.
Sparty, the Michigan State mascot, encouraged the university to mask up.
The National Football League Commissioner, Roger Goodell, offered some hope for football fans. "While this year will forever be defined by a heartbreaking global pandemic and a transformative justice movement, I am reminded of the tenacious, resilient spirit of our country, the NFL community, and you, the greatest fans in the world," a statement shared by the NFL.
Philadelphia Eagles head coach Doug Pederson said that despite the baseball coronavirus outbreak, he feels "extremely safe."
"I know the guys that are higher up than me are watching that, our doctors and medical team at the NFL, they are watching all this stuff," he said on a Zoom call with reporters on July 27, as per the Philadelphia Inquirer.
"They are in constant conversations and constant meetings and they will have a plan. They will be prepared," he added.