Spotify Pulls Plug on Customer Support as Complaints Flood in Over Rogan Controversy
Customers who logged on to Spotify's customer service "live" support chat were greeted by a robot instead of a live person Thursday as the streaming service was flooded with complaints.
The Sweden-based streaming service this week found itself in the middle of a tug-of-war between rock legend Neil Young and Joe Rogan, the host of The Joe Rogan Experience who has come under fire for his remarks over the COVID-19 vaccine.
The service sided with Rogan Wednesday after Young issued an ultimatum telling Spotify it could have him or the popular podcast, but not both. Since then, Spotify users have taken to social media announcing they were deleting their accounts.
Spotify's page allowing users to contact customer support through live chat showed a message time-stamped at 1:42 p.m. Pacific time Thursday notifying users of a possible slow response.
"We're currently getting a lot of contacts so may be slow to respond," the message read. It advised customers seeking quicker help to search its support articles or visit its "community help" section.
The customer support live chat offered customers a bot that would direct users to possible solutions to their issues. The bot would direct customers to a human if they remained stuck, but offered no wait times.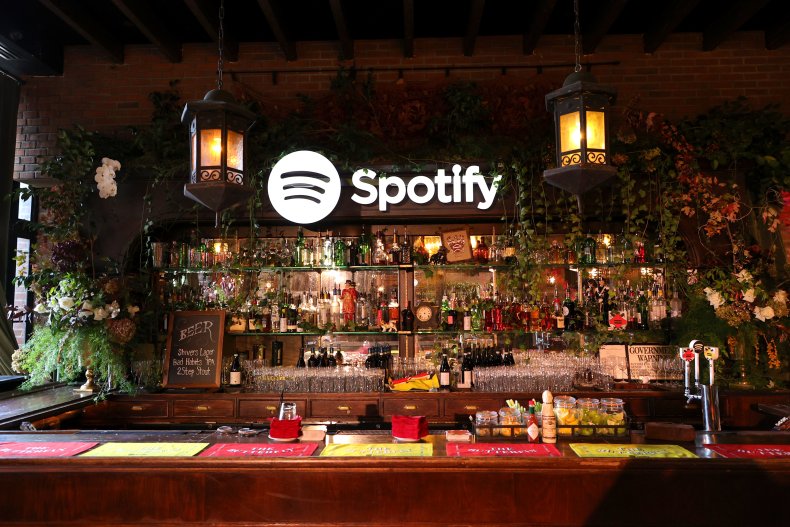 Newsweek has reached out to Spotify for comment.
Young on Monday wrote to Spotify's management saying he wanted all his music removed from the platform over what he called misinformation that Rogan was promoting on his podcast, which is available exclusively on the service.
"I am doing this because Spotify is spreading fake information about vaccines – potentially causing death to those who believe the disinformation being spread by them," the 76-year-old singer of "Harvest Moon" and "Heart of Gold" wrote.
A group of 270 doctors, nurses, scientists and educators sent an open letter to Spotify in late December demanding it stop Rogan from spreading spurious claims about COVID-19. The letter cited the company's massive reach.
Spotify, which has 172 million subscribers, announced on Wednesday it was siding with Rogan, who had the service's most streamed podcast in 2021.
"With that comes great responsibility in balancing both safety for listeners and freedom for creators. We have detailed content policies in place and we've removed over 20,000 podcast episodes related to COVID since the start of the pandemic," a Spotify spokesperson told The Hollywood Reporter on Wednesday. "We regret Neil's decision to remove his music from Spotify, but hope to welcome him back soon."