Spotify to Remove Neil Young's Music Over Joe Rogan Spat, Surgeon General Weighs In
Legendary singer Neil Young has his answer after issuing Spotify an ultimatum: the streaming service has agreed to take his music off their platform. Now, a top official in the Biden administration has joined in the debate.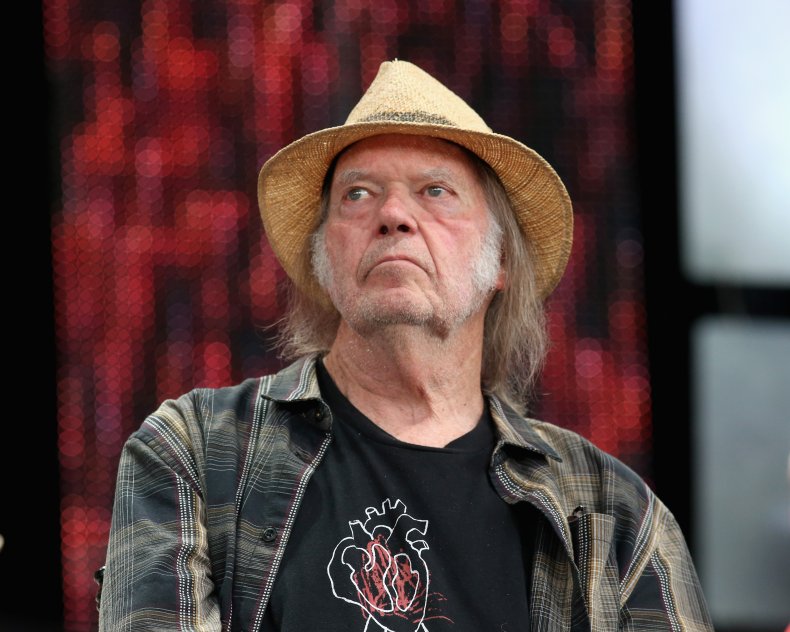 Spotify's move comes after the former Buffalo Springfield member demanded they choose between him or popular podcast host Joe Rogan. Rogan has been accused of spreading misinformation surrounding the pandemic on his podcast The Joe Rogan Experience.
Surgeon General Dr. Vivek Murthy, during an appearance on MSBC's Morning Joe, said that giving people the right information to make proper decisions is vital. He also stressed the importance social media can and does play in giving people that correct information.
"Now when it comes to how we root out the misinformation in society right now, and give people access to accurate information, we've got to do several things. Number one, we've got to recognize that our technology platforms, whether particularly social media, these have an important role to play. These are the predominant places where we're seeing misinformation spread."
The doctor went on to accuse social media platforms of not doing enough to limit the spread of misinformation, saying "these platforms have still not stepped up to do the right thing and do enough, I should say, to reduce the spread of misinformation."
He said everyone–government, social media companies or even individuals–should do more to fight disinformation.
"But each of us also has a role to play here because we all have platforms and particularly if you're somebody who has a large following, whether you're an entertainer, a politician, in the media, it's your responsibility, all of our responsibilities, to make sure that we are thoughtful in what we are sharing."
Earlier this week, Young posted a letter on his website, which was later removed, in which he accused Spotify of "spreading fake information about vaccines." Young's letter went on to say they were "potentially causing death to those who believe the disinformation being spread by them."
In January, nearly 300 medical professionals, in a signed letter to Spotify, asked for Rogan to be censored. They claimed that Rogan has a "concerning history of broadcasting misinformation, particularly regarding the COVID-19 pandemic."
Spotify, according to The Wall Street Journal, reached a deal with Rogan in 2020 that is reportedly worth more than $100 million. The paper also said Young's music had garnered 6 million monthly listeners.
Newsweek reached out to Neil Young for comment but did not hear back before publication.