Spotify Reveals the Music Surgeons Love Listening To in the Operating Room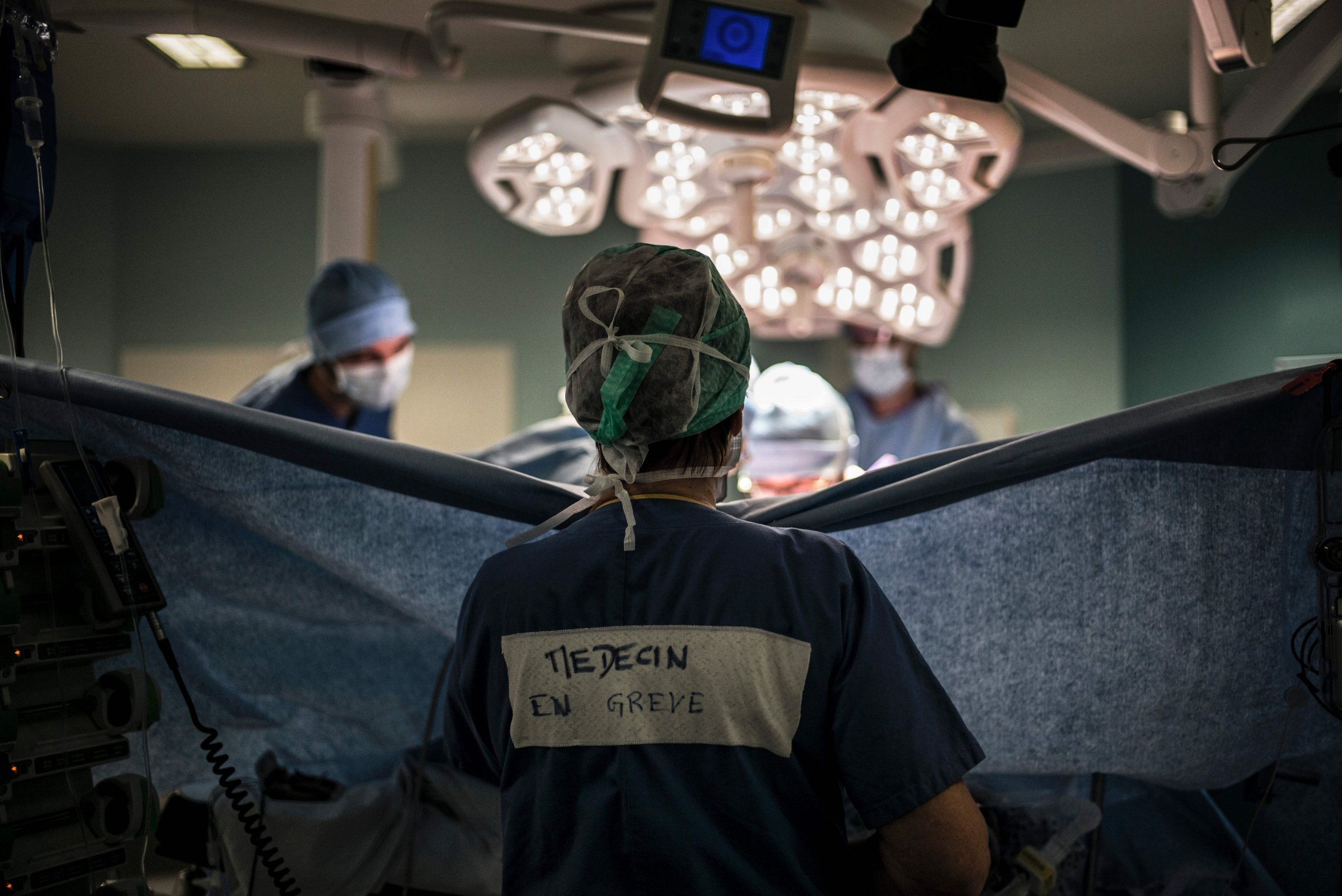 Next time you're about to go into the operating room, picture this scene: Your doctor, scalpel in hand, rocking out to Metallica.
Ninety percent of surgeons listen to music during surgery, according to a survey conducted by streaming giant Spotify and Figure 1—a knowledge-sharing app for healthcare professions—and the majority of them prefer listening to rock.
The most popular song played in the O.R. are "Rock You Like a Hurricane," a 1984 track by the German band Scorpions, followed by the Guns N' Roses classic "Sweet Child O' Mine." Ted Nugent's rather on-the-nose "Just What the Doctor Ordered," The Doors' "Break On Through (To the Other Side) and the Rolling Stones' "Paint It Black" rounded out the top five.
Why rock? According to one vascular and transplant surgeon from New York, nostalgic hits from his youth have a calming effect in the theater.
"People's lives are in my hands and listening to rock puts me in a comfortable place so my full attention is on my patient. I listen to bands from my youth and the feeling of nostalgia brings me to a calm, focused place," said Dr. Alan I. Benvenisty of the Mount Sinai Health System.
Respondents who took the survey through Figure 1 said music in the operating room "calms the nerves and improves staff morale."
Related: Want to increase your work productivity? Play Drake's album

"At times it keeps the room mellow and coordinated, and at other times it keeps the pace up," said another surgeon.
Of course, most surgeries are conducted with the patient under anaesthetic and therefore unconscious during their procedure. But if you happen to be awake, say, for, a caesarian section, some doctors may even take requests.
"We do C-sections where the patients are awake. If they have a preference we go with what they want. If not, we have fun with it and play name that tune from old TV shows, old songs," said one of the surgeons who took the survey.
After rock, the most popular surgery soundtrack genres are pop and classical music.
Here are the 10 most-played rock songs by surgeons, according to Spotify:
"Rock You Like a Hurricane"—Scorpions
"Sweet Child O' Mine"—Guns N' Roses
"Just What The Doctor Ordered"—Ted Nugent
"Break On Through (To the Other Side)"—The Doors
"Paint It Black"—The Rolling Stones
"Whole Lotta Love"—Led Zeppelin
"We Will Rock You"—Queen
"Back in Black"—AC/DC
"Cocaine"—Eric Clapton
"The Wind Cries Mary"—Jimi Hendrix