'Spray n' Pray': Employer Dragged for 70 Person Group Job Interview
Members of a popular forum were shocked after one internet poster detailed an online job interview they attended, which included more than 70 other applicants.
In a viral Reddit post published on r/antiwork, Redditor u/championofjerkwall expressed their dismay with the group interview, and recounted their rebellious actions that left them feeling triumphant afterwards.
Titled, "Interviewer using the spray n' pray approach to interviews left the Zoom chat open," the viral post has received nearly 11,000 votes and 99 percent upvotes in the last day.
Explaining that the interviewer leading the massive group interview mistakenly enabled Zoom's chat feature, allowing each of the 70+ applicants to comment throughout the conversation, u/championofjerkwall assured that they took full advantage of the situation.
"Over 70 people in that interview," the Redditor wrote. "Pissed me off, so I immediately sent a comment in [the] chat to tell her that we're people deserving the respect of one on one interviews, not heads of cattle lined up for her [multilevel marketing] bullsh*t."
"We have ourselves and loved ones to take care of," they added.
Following their heated comment, u/championofjerkwall said the interviewer offered a curt response, prompting applicants (including the original poster) to leave the Zoom call altogether.
"She got uppity and said, 'I don't need this kind of negativity, if you have nothing nice to say, you can just leave,'" the Redditor wrote. "Immediately people in the call started dropping like flies, and I hung up the call too."
"It was a small moment of rebellion, but it sure felt good," they added.
A group job interview is "an interview technique in which several candidates are interviewed simultaneously for similar positions," according to the Society for Human Resource Management.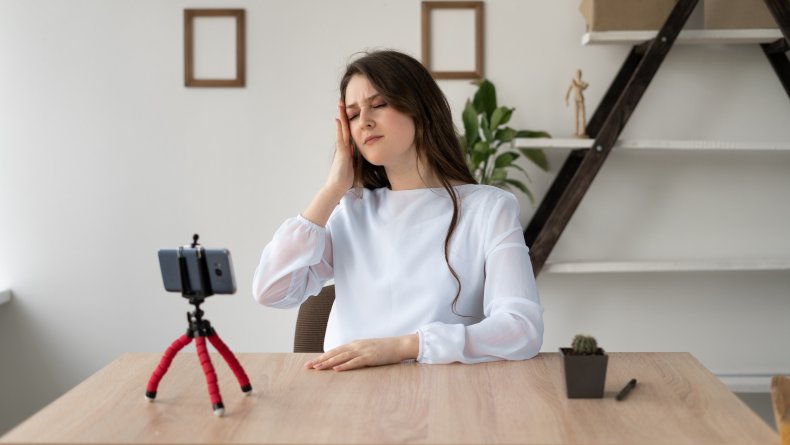 Intended to streamline interview processes, group interviews allow for greater efficiency, and for employers to quickly hire large numbers of people, especially during busy times.
However, their success relies on strong planning, execution and transparency.
Participating job applicants should understand the objectives of their prospective employer, as well as the purpose of interviewing numerous people at one time, instead of one-on-one.
Unlike the scenario described in the viral Reddit post, group interviews should be conducted by multiple skilled interviewers, to ensure that all candidates are observed and vetted properly.
Oliver Parks, a consulting company specializing in employee recruitment for tech companies, reported that, while multi-person interview processes can be useful for employers, they can also turn potential employees into uninterested parties.
Due to a lack of anonymity, and their impersonal nature, group interviews rarely allow applicants to show personality, and display what will set them apart from other candidates.
Applicants looking for a close-knit work environment are also unlikely to thrive in these types of interviews, according to the Oliver Parks website.
In response to the viral Reddit post, commenters agreed with u/championofjerkwall that group interviews are the opposite of what many job seekers are looking for.
"Group interview?," Redditor u/ChooseWisely83 wrote, in the post's top comment.
"F**k that noise," they added, to the tune of 4.1K votes.
"How...was that supposed to work?," one Redditor questioned.
"It's called a group interview and it's a huuuuuge red flag," another commenter answered.
Describing a group interview they attended, Redditor u/Sometimesnotfunny speculated that employers engaging in the practice do so to combat high turnover rates among employees.
"Never have I ever felt like cattle until then," they commented. "It was less a group interview and more a 'We're gonna hire all of you because most of you aren't gonna make it anyway' type situation."
"I'm sorry, but I'm sure if you took the time to make potential employees feel important to you, you wouldn't have to resort to such tactics," they added.
Newsweek reached out to u/championofjerkwall for comment.