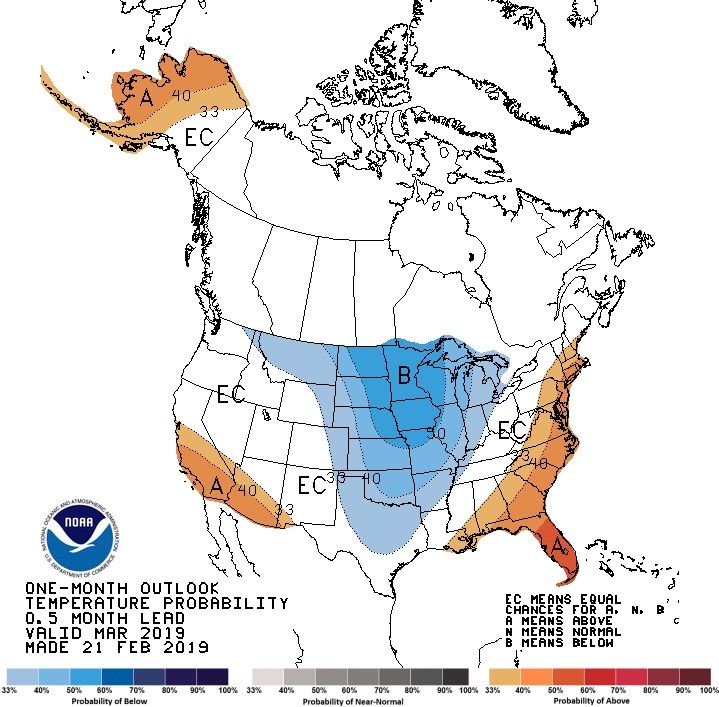 It's been more than three weeks since Punxsutawney Phil peeked out of his home and didn't see his shadow. The groundhog who hails from Pennsylvania is one of the most popular to have his shadow checked as a sign of whether there will be an early spring.
This year, Phil didn't see his shadow, which folklore says that instead of six more weeks of winter, there will be an early spring instead. But what Phil sees really isn't the deciding factor in when spring begins, the season starts on the spring equinox, or March 20, in the Northern Hemisphere.
When the spring or vernal equinox occurs, the Earth isn't tilted toward or away from the sun at all and the days have the same of sunlight as darkness, according to NASA. After the equinox, the days start to get longer and the Earth begins to tilt the Northern Hemisphere in the direction of the sun. When the summer solstice occurs in June the sun is shining over the northern hemisphere and hitting it directly.
The Climate Prediction Center, part of the National Weather Service, released its one month and three-month outlooks for temperature across the United States. Both of them show that while some parts of the country will likely see cooler than average temperatures other parts will see warmer than average temperatures.
The outlooks were released last week, and the one-month outlook shows there is between about a 33 and 60 percent chance of the temperatures being above average in some areas. Specifically along the East Coast and in those states along part of the Gulf as well. Southern California and parts of Arizona and Alaska can also expect temperatures above normal. Areas with the highest chance of being warmer than usual over the next month are highlighted in orange and red colors on the map below.
Areas indicated in shades of blue are those with the highest chance of temperatures being below average. This is marked as much of the middle of the country from the northern border with Canada down to Texas. Areas left white are where there is an equal chance of cooler and warmers than usual temperatures over the next month.
The map is valid for the month of March and then three-month outlook only shows probabilities of areas that will likely be warmer than average. That map covers March, April and May of 2019.