'Whites Only' Signs Shock St. Louis Restaurant Owners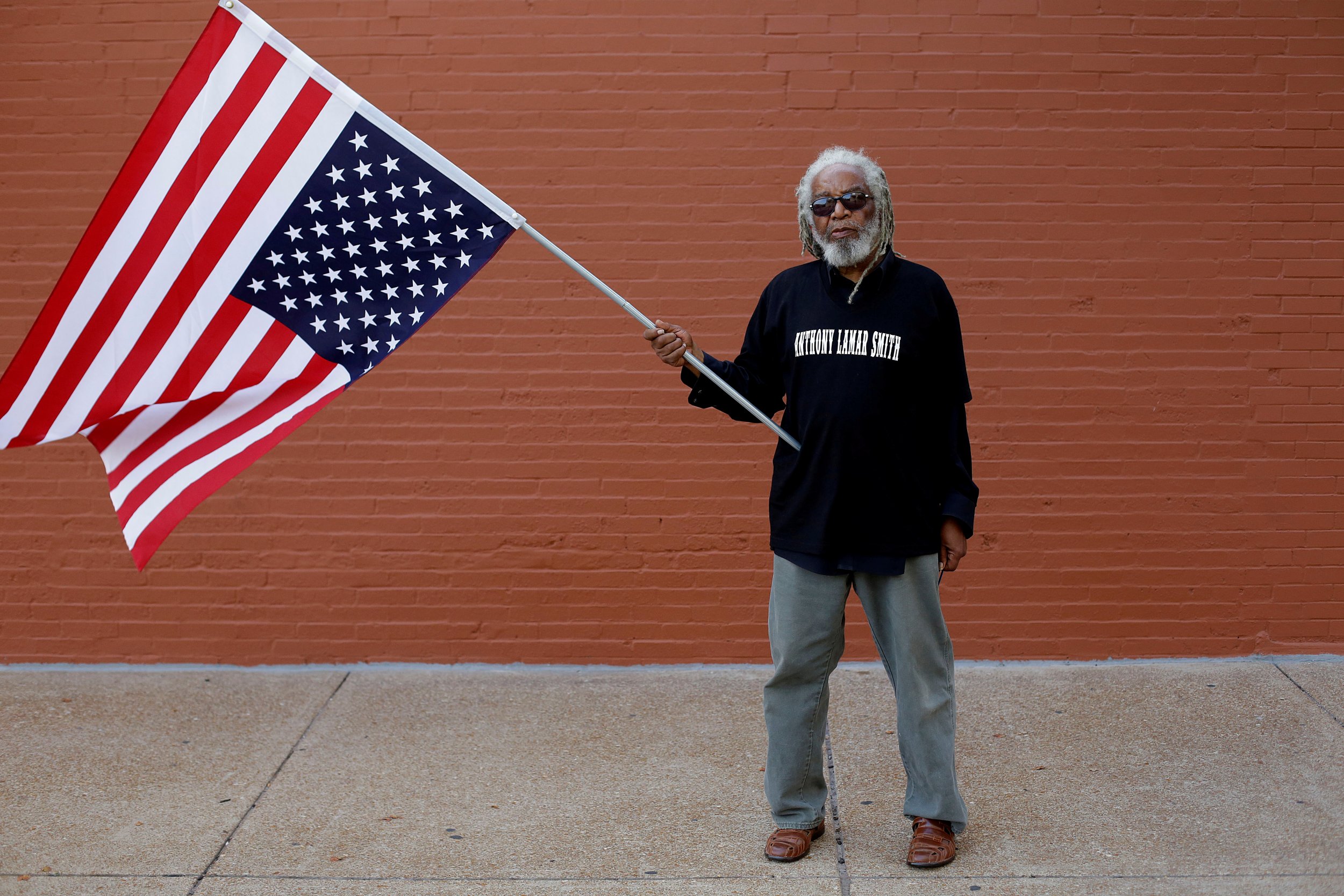 Someone is trying to inflame racial tensions in one of St. Louis's most diverse neighborhoods—by slapping "Whites Only" stickers with a Black Lives Matter hashtag on the windows of restaurants and bars.
In the late hours of Tuesday night, stickers with the words "Whites Only" and a small "#BLM" in the bottom-right corner were placed in the windows of various businesses in the Grove, an area of restaurants and small businesses in the Missouri city, where racial tensions have led to protests, arrests and vandalism since the not-guilty verdict last Friday of a white police officer in the shooting of a black man.
Surveillance video obtained and published by local TV station KMOV shows a small group of what appear to be young, white men posting the stickers on businesses' windows. It is unclear who they are and why they added "#BLM" to the signs.
Many business owners believe Black Lives Matter is unaffiliated with the vandalism. The organization did not immediately respond to a request for comment.
Aaron Johnson, who owns RISE Coffee House in the Grove, speculated that it might be someone "seeking to clumsily provoke a conversation" or even "a provocateur seeking to gaslight BLM, as this is not a known tactic for the group."
He added that his business supports local, progressive causes and that many of his employees joined protests against the Jason Stockley verdict. "Those stickers are a disturbing reminder of a recent reality and incredibly offensive. It seems no one's quite sure how to read them."
Many business owners said the stickers were removed so quickly that they never saw them, and all those contacted by Newsweek said they were appalled. The Grove is known for its diversity of clientele and of cultures; its restaurants offer Korean, Nepalese, Latin and other cuisines. According to the Census Bureau, the neighborhood is 55.8 percent white and 37.2 percent black, which is a high diversity for the region and even for the nation.
Businesses in the neighborhood that were slapped with the stickers Tuesday night included Sauce on the Side, a calzone restaurant; Layla, a gourmet burger and shawarma joint; Sameem, an Afghan restaurant; and Taha'a Twisted Tiki, a tropical bar.
On Facebook, the owner of Layla called the stickers "heartbreaking."
Police officers visited the businesses where the stickers were reported, asked owners questions and filed reports. The St. Louis Metropolitan Police Department did not respond to Newsweek's requests for comment.
With business owners in the Grove still shaking their heads, others were just putting theirs down and getting back to work.
"I sell calzones. I like calzones, and I like feeding people. That's it," said Ryan Mangialardo, owner of Sauce on the Side. "We try to stay out of politics. I don't care who you are and what you believe. If you're hungry, I want to feed you."