St. Petersburg 'Chameleon River' Turns Pale White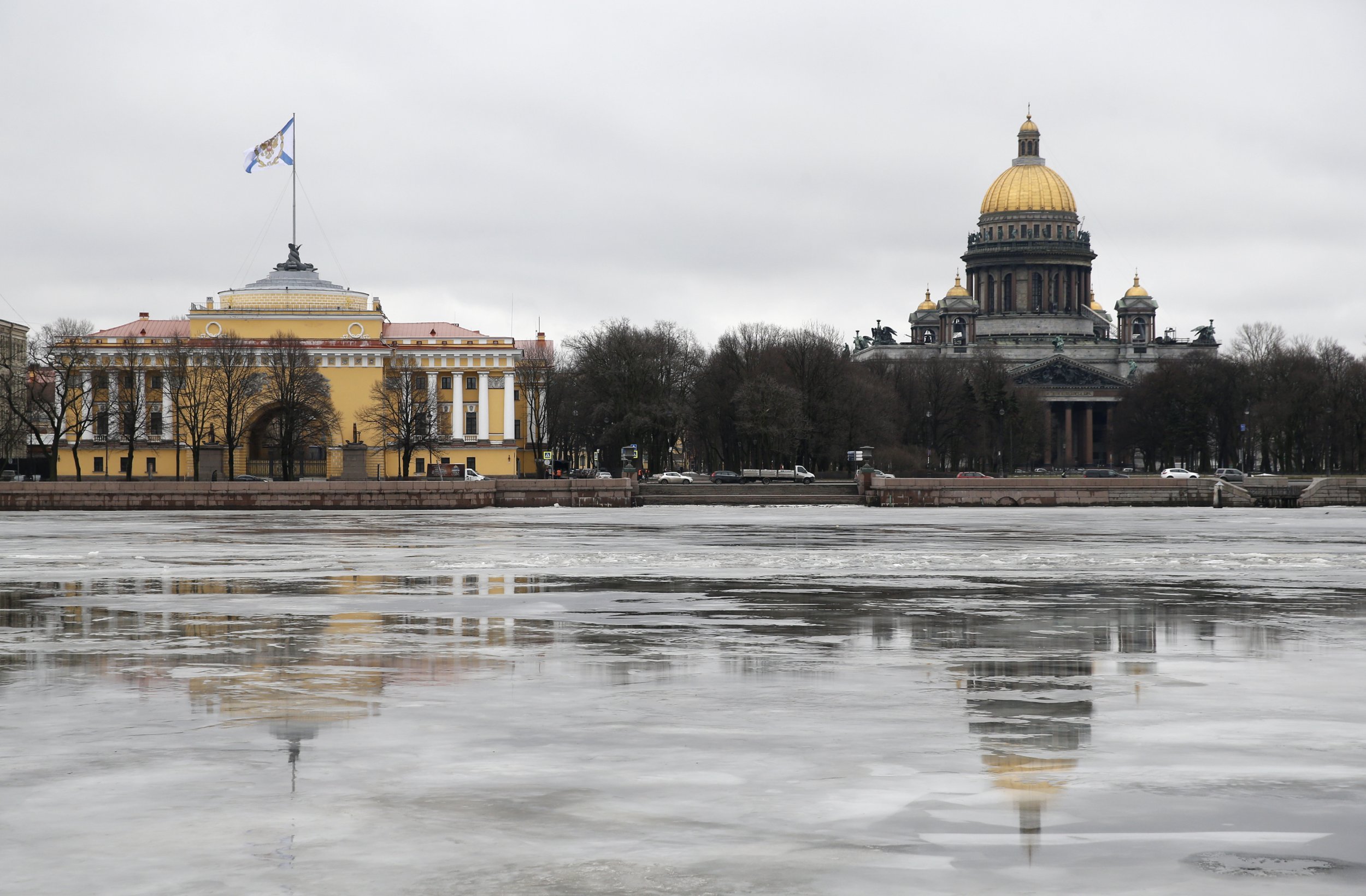 The city of St. Petersburg has launched a probe into the alleged dumping of substances after one of its rivers was dyed white.
St. Petersburg locals widely shared images of the Murzinka River running a pale white color last week, prompting fears that it might be a health hazard.
Jokes also abounded that far from being a bad sign, the white river was running with "milk and honey"—a symbol of plentifulness in Russian folklore.
Murzinka has previously been pictured by local media dyed bright orange and dark blue, leading to its social media nickname, the "chameleon river."
St. Petersburg's department for preservation of the environment announced Monday night that it is launching an administrative case into the alleged pollution of the river against local water supply company Ekoprom.
City officials suspect the dumping of a white, dust-like substance and a team of experts are currently calculating the damages caused to St Petersburg's environment.
Sewage and water supply officials said the city's running water was not affected.
Last month, another river in Russia, running through the Siberian city of Norilsk, was labelled the "river of blood" after turning a crimson red twice this year.
Ekoprom was not immediately available to comment on the probe into its potential involvement in the color change.