Who is Stamen Grigorov? Google Doodle Celebrates Scientist Who Discovered the Cause of Natural Yogurt
Today's Google Doodle pays tribute to Dr. Stamen Grigorov, a Bulgarian physician and microbiologist, on his 142nd birthday.
Grigorov was the first scientist to discover Lactobacillus bulgaricus, the bacterium that is essential for the fermentation of milk into yogurt.
He also played a central role in the development of the first ever tuberculosis vaccine.
The search engine giant has chosen to highlight Grigorov's work with a Google Doodle—a special temporary alteration to its homepage logo that commemorates holidays, events, achievements and historical figures.
Today's logo shows a cartoon sketch of Grigorov, sitting on the floor in an apron and holding up a spoon full of yogurt.
He is surrounded by fruits, vegetables and bowls of yogurt as well as moving animations in the background like a pot on a burner and the opening of a refrigerator door.
Early research for the doodle included sketches by Helene Leroux, who took inspiration from the Bulgarian folklore character, Kuma Lisa, a fox who frequently plays the role of the trickster, according to Google's blog about the artwork.
Google says its doodle can be seen in Canada, the U.S., Argentina, Chile, Peru, France, Hungary, Ukraine, Bulgaria and Greece.
Who is Dr. Stamen Grigorov?
Dr. Stamen Grigorov was born on October 27 in 1878, and today marks his 142nd birthday. But he also died on his birthday in 1945, at the age of 67.
Grigorov grew up in the village of Studen Izvor in the Trun region of western Bulgaria, according to Google's blog.
The blog goes on to outline how he was passionate about science from a young age. He completed his education in natural sciences in Montpellier France before beginning a doctorate in medical science at the Medical University of Geneva in Switzerland, Google says.
But it wasn't until he had finished his doctorate and was working as a research assistant at the university that he made his most well-known scientific discovery.
In 1905, at the age of 27, Grigorov uncovered the strain of bacillus that causes milk to ferment into natural yogurt.
Discovery of Lactobacillus bulgaricus
Grigorov had married in 1904, the year before he left home to work as a research assistant in Geneva.
As a reminder of home, his wife gifted him with some Bulgarian culinary staples, including yogurt, Google's blog says.
The scientist was immediately intrigued by the yogurt's reputed health benefits so he decided to inspect it through a microscope.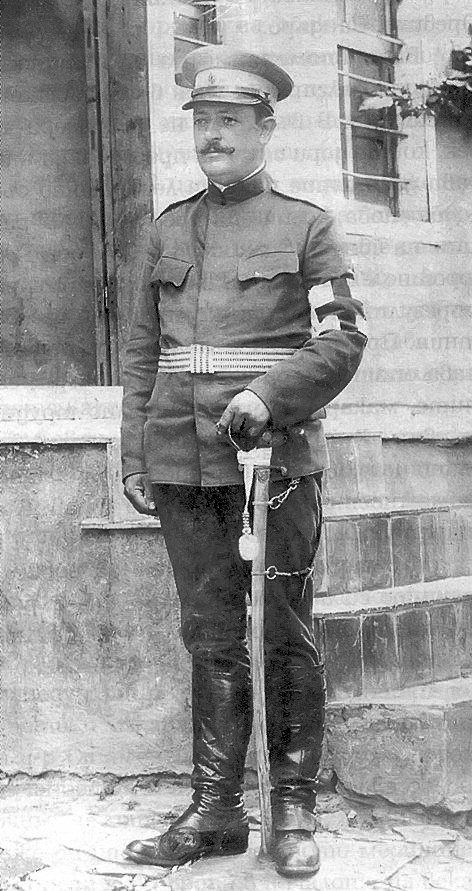 Portrait of Dr. Stamen Grigorov before 1918
Unknown
After thousands of experiments, he finally found what he was looking for, in 1905.
He discovered the rod-shaped microorganism that causes yogurt's fermentation and the bacterium was later renamed Lactobacillus bulgaricus in honor of his home country.
But Yogurt also has a long history in the country with man Bulgarians claiming the diary product was accidentally discovered by nomadic tribes around 4,000 years ago, according to the BBC.
These nomads apparently carried their milk in animal skins as they travelled, which created a ripe environment for bacteria to grow and cause fermentation.
Elitsa Stoilova, assistant professor of ethnology at the University of Plovdiv, told the broadcaster: "It's true that yogurt was part of people's diet for centuries in the Balkan lands. It's a natural process that people discovered somehow...
"Indeed, the Balkans is one of the many places in the world which has the specific bacteria and temperature ranges needed to naturally produce yogurt."
But Grigorov's discovery of Lactobacillus bulgaricus played a vital role in bringing yogurt to the West and making it the widely consumed product that it is today.
His contribution to the first tuberculosis vaccine
After his discovery in Geneva, Grigorov took a position as chief physician at a local hospital back in his hometown of Trun in the same year, Google's blog continues.
But his groundbreaking discoveries did not stop there. In 1906, he released a paper that demonstrated how penicillin fungi could be used to treat tuberculosis.
A feature on Bulgarian Radio BNR reported that Grigorov was not credited with the development first tuberculosis vaccine, typically attributed to French scientists Camille Guerin and Albert Calmette, due to "an odd confluence of events."
The report said that Grigorov did not receive his credit for the vaccine because Bulgaria did not have a medical institution with enough power to support his findings.
Dr. Stamen Grigorov's legacy
Grigorov spent the rest of his life continuing this research and working as a doctor, saving thousands of lives until his death in 1945.
In honor of his legacy, his home village, Studen Izvor opened The Museum of Yogurt in 2007, which includes documents and information regarding Grigorov's life.
The town also held a yogurt festival on the 110th anniversary of the discovery, which saw locals displaying homemade yogurt and cheese.
Meanwhile, a glacier in Antarctica has even been named after the Bulgarian doctor.
According to the Australian government website, the Grigorov Glacier was named in 2010 and is 1.8 km long and 1.3 km wide on the South coast of Albena Peninsula on Brabant Island in the Palmer Archipelago.