Stanford Bans Liquor at Parties in Wake of Sexual Assault Case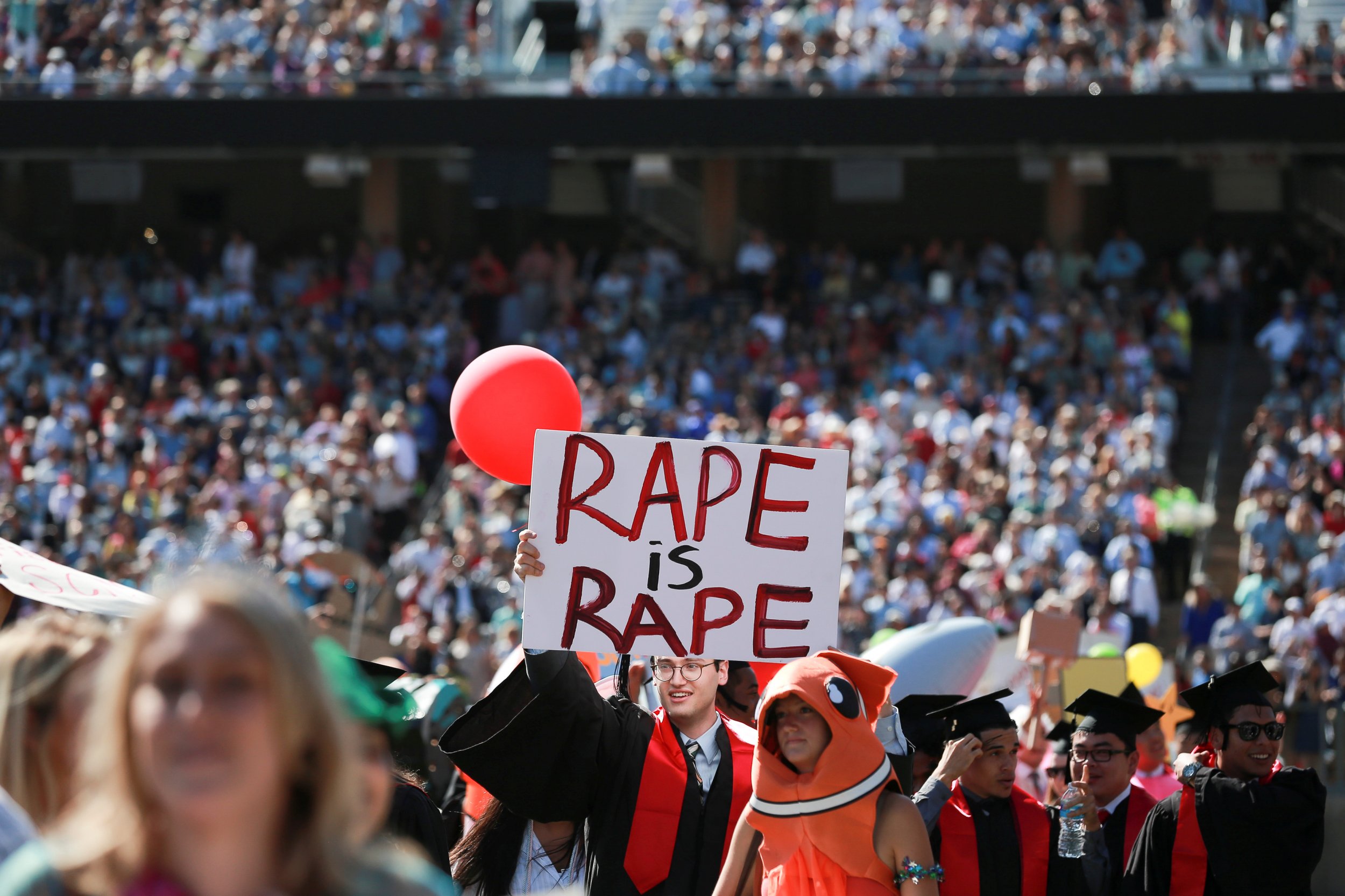 Stanford University has updated its alcohol policy in the wake of the Brock Turner sexual assault scandal, but critics say it doesn't adequately address the problem of campus sexual assault.
The change in policy, which "goes beyond state law requirement and applies to all undergraduate and coterminal students living in undergraduate housing," according to a statement from Stanford, was announced by the California university on Monday. Hard alcohol is now banned from all categories of on-campus parties, except those hosted by student organizations and residences with a 100 percent graduate student population.
Turner, a former Stanford student, was convicted earlier this year of sexually assaulting an unconscious woman outside a fraternity house. In a statement to the judge in his case, Turner said he partly blamed his actions on the "party culture" at the school. Turner was caught after two graduate students spotted him assaulting the freshman woman near a dumpster.
The case made international headlines after several news outlets published a 12-page letter read out to the court by the now-23-year-old victim in the case, which went into graphic detail about her assault and the painful and traumatic process of recovery.
The university's updated guidelines say beer and wine are the only forms of alcohol permitted at on-campus undergraduate student parties. "Straight shots of hard alcohol are never allowed at any campus party," according to Stanford. Containers of distilled liquor, spirits and hard alcohol—defined at alcohol by volume 20 percent and above, or 40 percent proof—measuring 750 ml and higher are also prohibited.
Ralph Castro, Stanford's director of the Office of Alcohol Policy and Education, said the school decided against an outright ban of hard alcohol because "our focus in on the high risk of the rapid consumption of hard alcohol."
Criticism of the policy was swift in coming, with several Twitter users pointing out that focusing on alcohol can be seen as putting the blame on the victim of rape rather than the perpetrator. Michele Landis Dauber, a Stanford law professor who is leading a campaign to recall Judge Aaron Persky, who gave Turner a sentence of six months in county jail for his crime, sent a series of tweets on Monday. In one, she said, "Sadly, Stanford appears to agree with Brock Turner that 'alcohol' and 'party culture' are to blame for his conduct."
Dauber also said on Twitter that banning hard alcohol in undergraduate rooms "makes students less safe by incentivizing pre-gaming and heavy drinking in private rooms rather than at [a] party."
Stanford student Brianne Huntsman tweeted, "Alcohol doesn't cause sexual assaults. Refusing to expel rapists & letting them live on campus does."
Stanford did not return Newsweek's request for comment.