Star Chef Recalls Bill Gates' Bizarre Order After Booking Entire Restaurant
Spanish Michelin star chef Jordi Cruz has recalled the moment that Bill Gates booked out his entire award-winning restaurant for two days, only to order a soda and leave.
The billionaire co-founder of Microsoft visited the ABaC restaurant in Barcelona with his team and shocked the Spanish MasterChef judge when he didn't try a single dish.
On February 8, Cruz recalled the incident in an interview on Planeta Calleja—an online show presented by Jesús Calleja.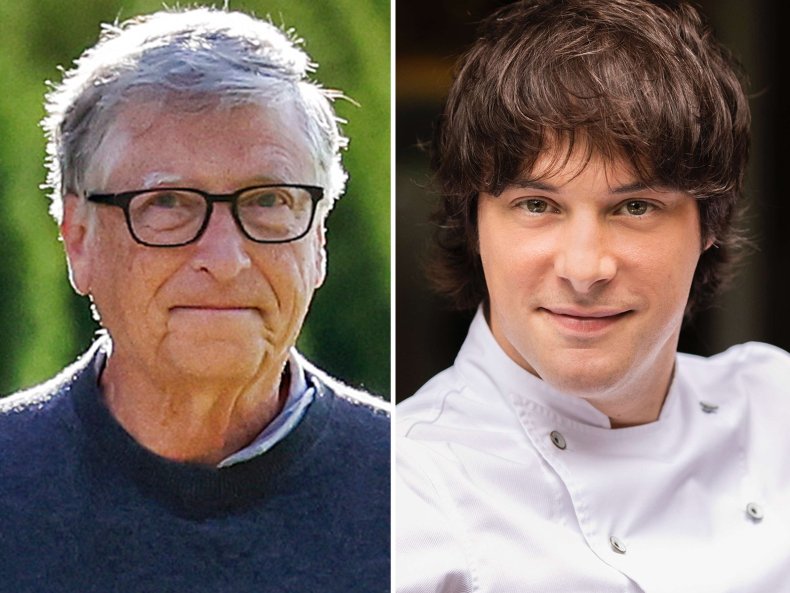 Outraged Chef
Cruz recalled: "Some time ago, Bill Gates came to the restaurant. Everyone came with him... his 25 bodyguards, entourage. Bill booked out the whole restaurant, just for him. We had prepared the best and biggest for him and his team. And do you know what Bill did? He ordered a Diet Coke and went back to his plane."
Gates had blocked out the restaurant's reservations for two days and his entourage ate at ABaC, according to the chef.
The Michelin star restaurant's €295 ($313) tasting menu includes whipped hazelnut butter with bread crusts and caviar, guineafowl flame-roasted with corn, foie gras, sesame and black mole sauce, and a globe of lollipops with strawberry kakigōri, milk chocolate, and tonka beans.
The show featuring mountaineer and presenter Calleja and master chef Cruz is currently airing as the pair travel around the Central Greece region of Thessaly. Learning about local cuisine and taking part in activities including horseback riding, sailing, and rock climbing along the way, the show has also given the pair the opportunity to talk about their career experiences.
Cruz first shared the anecdote over 7 years ago on another show, but his confusion at the incident still seems to be fresh as he shared his bemusement at the billionaire's actions yet again.
"He didn't try anything?" asked Calleja. "Zero," replied Cruz.
Newsweek has reached out to Jordi Cruz for comment.
How Gates Is Rethinking Food
Gates isn't unfamiliar with the food industry, though. Over the years, he has backed meat alternative brands including Beyond Meat, Impossible Foods, and Upside Foods.
In his annual Reddit AMA (Ask Me Anything) Gates was asked about his opinions on veganism and plant-based diets and answered: "For people who want to go Vegan that is great, but I don't think most people will do that. There are companies making 'beef' in new ways and people working to still use cows but reduce methane emissions. I have backed a number of innovators in this space."
On his personal blog in 2013, Gates predicted that as the world's population grows, so too will the appetite for meat products.
"We can't ask everyone to become vegetarians," he wrote. "As much as I like vegetables, I know I wouldn't want to give up hamburgers—one of my favorite foods. That's why we need more options for producing meat without depleting our resources.
Newsweek has reached out to Bill Gates for comment.
Whatever the reason for Gates forgoing a Michelin-star meal at the iconic ABaC restaurant, Cruz had his own opinion on the matter.
"There are people who have money, they're a bit tired of everything," said Cruz. "They value things less."