'Star Of The Show': Grandmother's Night Out At The Club Goes Viral
A woman's video showing the special night out she had with her grandmother has gone viral and was viewed more than nine million times.
Shared by TikTok user @mauratompkins, the video shows the fun night she had with her grandmother at a club, much to the delight of viewers.
According to a piece published by Utah State University, relationships between grandparents and children are "mutually beneficial."
Visiting grandparents, sharing photos and passing down skills are a few recommendations the piece provided on how to build that relationship starting from the time that the grandchild is still young.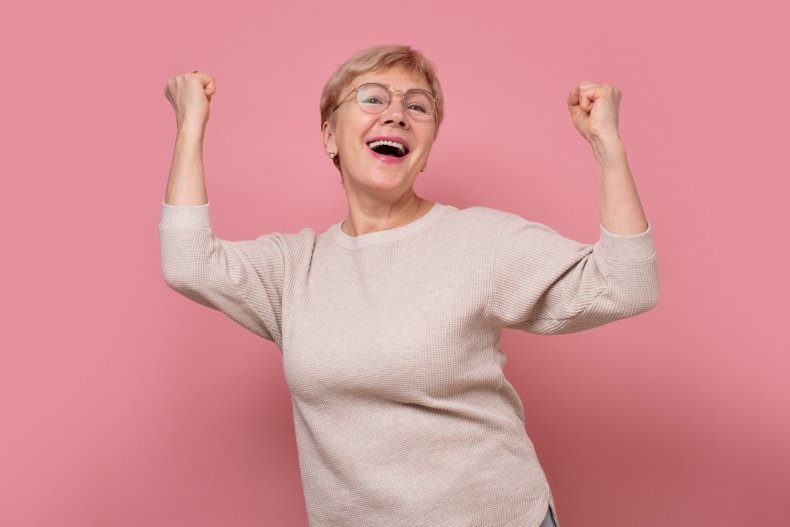 "[Point of view] I took maw maw to the club with me," the text over the video read.
With Icona Pop's I Love It playing in the background, several video clips showed @mauratompkins' grandmother having a good time as she danced throughout the night.
At one point, someone picked her up and twirled her around
Oftentimes, she was joined by other people in the club, and at one point, she had the attention of a large group of fellow clubbers.
"Star of the show," read the video caption.
People in the club were not the only ones loving @mauratompkins' grandmother's dance moves. Viewers voiced their own appreciation for the video in the comments section.
"No, I think Maw Maw took YOU to the club," a viewer wrote. "Main character vibes for sure."
"I'll write my grandkids out [of] the will if they're not taking me to the club," another declared.
Some wrote that they hoped they could be like @mauratompkins' grandmother when they were older.
A viewer shared that they had a similar experience with their father.
"Went out to a bar with my 83 year old dad this weekend," they commented. "He didn't leave the dance floor!"
"Maw Maw goes hard," a comment read.
Another viewer wrote, "THis is what I needed this morning. Instant serotonin."
@mauratompkins shared a follow-up video where she showed her grandfather's reaction to the video. Though he looked surprised at first, he quickly broke out into a smile.
"Poppy said, 'that's my girl,'" the video caption read.
Newsweek reached out to @mauratompkins for further comment.
Other sweet moments with grandparents have been captured on video, and some of them have gone viral.
One video, for example, shows the moment that a grandmother learned that her family was planning to move into a house closer to where she lives.
A hilarious video showed a grandmother detailing the rules she set for her funeral, which ranged from asking that her guests cry, "but not too much," take a shot at the reception and bar "Bertha" from attending the service.
A woman went viral on TikTok for recreating her grandmother's old photographs and giving them to her as a gift.