'Picard' Season 2 Release Date: When Another Season of the 'Star Trek' Show Will Be Out
Star Trek: Picard has now aired its season finale, in which viewers see Jean-Luc Picard (played by Patrick Stewart) and the rest of his crew about to be drawn into battle on Coppelius. This will not be the team's final outing, however, as CBS All Access has already renewed Picard for Season 2.
In fact, Star Trek: Picard Season 2 was renewed before the series had aired its first episode, with The Hollywood Reporter announcing the renewal on January 12. In that article, CBS All Access executive vice president of originals Julie McNamara said, "The energy and excitement around the premiere of Star Trek: Picard has reached a magnitude greater than all of us at CBS All Access could have hoped for.
"We're thrilled to announce plans for a second season before the series' debut, and we are confident that Star Trek fans and new viewers alike will be captured by the stellar cast and creative team's meticulously crafted story when it premieres on Jan. 23."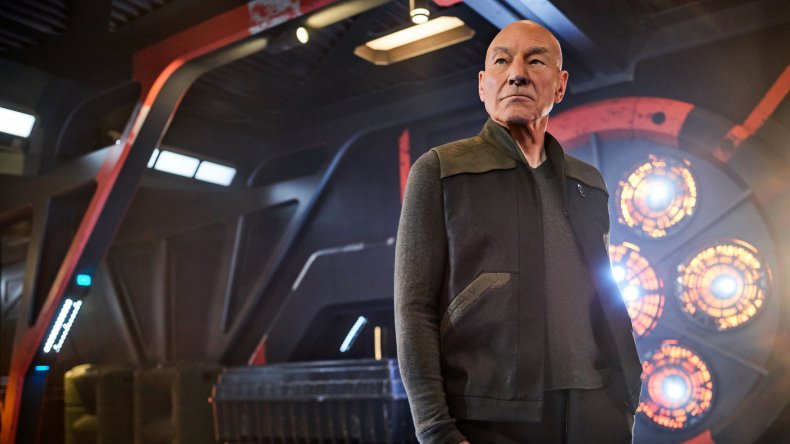 Star Trek: Picard will also have a new executive producer in the form of Terry Matalas, former showrunner of the 12 Monkeys TV reboot. The TV executive has some Star Trek pedigree, as he worked as a production assistant on both Voyager and Enterprise, and actually appeared as a crew member in the series finale of the latter.
As for when the release date of Picard Season 2 will be, the mass shutdowns of TV productions due to coronavirus has put the future of all shows in the balance. The current season filmed from April to September 2019 and aired in January 2020. However, Season 2 is unlikely to be able to start shooting in April this year, which might push the release date Season 2 to summer or even winter 2021 and beyond, depending on when TV production can begin again in the U.S.
Though that is somewhat of a blow for Star Trek fans, there is also some good news. THR reported that the plan was to film Seasons 2 and 3 in quick succession, meaning that although there may be somewhat of a wait for the next season, the season after that might follow in quick succession–though it should be noted that CBS All Access has not yet officially confirmed that Picard has been renewed for Season 3.
What fans should expect from Picard Season 2 will depend on what happens in the current season finale (no spoilers here). However, the next season might see another Next Generation actor returning to the world of Star Trek. When Stewart was on The View, he invited former co-star Whoopi Goldberg to reprise the role of Guinan, which she accepted, meaning that Picard could be reuniting with a certain barperson in Season 2.
Star Trek: Picard Season 2 is coming soon to CBS All Access.