Will There Be a 'Star Trek Strange New Worlds' Season 2? Everything We Know
Star Trek: Strange New Worlds may have only just aired its season finale, but already Trekkies are getting ready for a potential Season 2.
The Paramount+ prequel has been a hit with fans and critics, who have made Strange New Worlds the highest-rated Star Trek series on Rotten Tomatoes. But will this be enough to win the show a second season?
Star Trek fans can rest assured that Paramount+ has already made a decision about the future of the show. Here's what we know about Strange New Worlds Season 2.
Will There Be Another Season of 'Star Trek: Strange New Worlds'?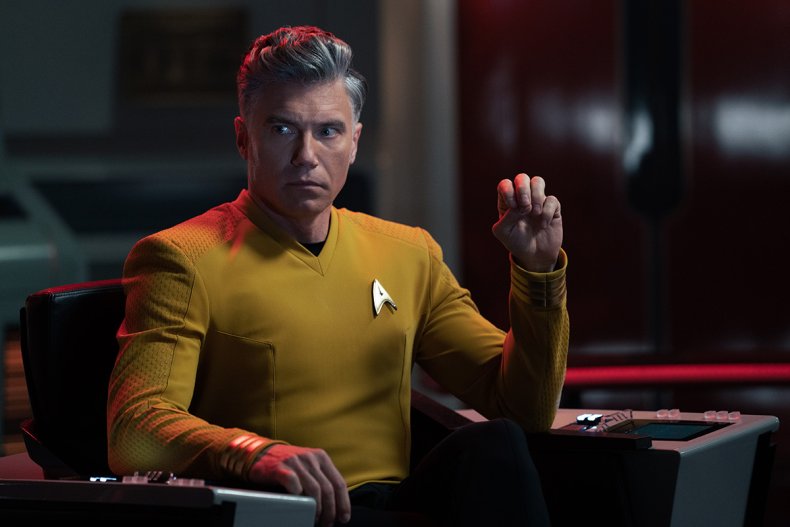 Paramount remains bullish about Star Trek: Strange New Worlds is the latest show in the franchise to get given a Season 2 before the first set of episodes had even aired.
Back in January 2022, the company announced the renewal as part of a raft of Star Trek news. As well as announcing the release date of Strange New Worlds' first batch of episodes and Lower Decks Season 3, the company also announced that Star Trek: Discovery had been renewed.
"Four years ago, we made a promise to grow Star Trek into something it had never been before, and thanks to the incredibly hard work done by our many talented showrunners, writers, and directors, along with the extraordinary support of CBS Studios and Paramount+, we're keeping our word," said Star Trek franchise executive producer Alex Kurtzman. "Now our current shows are set up for the future as we work to build Trek's' next phase of programming for years to come."
'Star Trek: Strange New Worlds' Has Already Filmed Season 2
Not only has Season 2 been ordered, but shooting of the episodes has already finished.
This news was broken on social media by Strange New Worlds producers Chris Fisher and Bill Wolkoff. The former tweeted: "That's a wrap on Season 2 of #StarTrek #StrangeNewWorlds ! Thanks to the very best cast, crew, writers, directors, city of Toronto, and Canada for all your love and support! And most of all thanks to the amazing fans and all those who share our collective goal #toboldlygo." The latter shared a virtual firework display set up to celebrate the wrapping of filming.
Despite filming already having ended, post-production on a sci-fi show like the Star Trek series takes a long time. As such, viewers should not expect a release date until 2023.
James T. Kirk Will Join 'Strange New Worlds' in Season 2
In March, it was announced that former Vampire Diaries star Paul Wesley is set to join the cast as a younger version of James T. Kirk, the role iconically played in The Original Series by William Shatner.
In a CinemaBlend interview, Christina Chong said of her new co-star: "I can't speak on story, but I can say that Paul Wesley is very funny, and I love working with him.
"We just have this thing where I don't know what it is, but almost every interaction we've had at work has ended up in fits of giggles. That means we're holding up the entire crew and the entire day's work for much longer than we should be. That's all I can say about that."
The Klingons Might Be Returning in 'Strange New Worlds' Season 2
Plot details for the upcoming episodes are mostly secret, but some cast members have been dropping some careful hints.
The detail that most excited fans came from a Babs Olusanmokun interview on Paramount+ YouTube show The Ready Room. The Dr. M'Benga actor said of Season 2: "What we'll see in the next season—that we are already shooting—is essentially exploring another side of Dr. M'Benga... a darker side of him. We can say [it's] an exploration of his... contentious relationship with the Klingons."
Star Trek: Strange New Worlds is streaming now on Paramount+.