'Star Wars Battlefront 2' Grievous Leaks Suggest He May Be Season 2 Hero
Star Wars Battlefront 2 just received a hotfix after major server downtime, and the new files have spurred progress for data miners looking for new info. If the latest developments are any indication, it looks like General Grievous may be the big Hero coming alongside content Season 2 next month.
The evidence arrives via user FaintMelodyOfLight from the Battlefront 2 subreddit. As seen below, the image shows Grievous' character menus including special abilities Stun Slam, Lightsaber Spin and Buzz-Saw. His trademark weapon is, of course, General Grievous's Lightsabers. It's worth noting that the source data is from Star Wars Battlefront 2's launch this past November, but it was just recently able to be activated in-game.
As the Star Wars Battlefront 2 Season 2 approaches next month, the progress of data miners becomes incredibly important for those who want the scoop on its new Heroes before DICE reveals them. If the game's latest files allow more Grievous content to be loaded, it might be a sign the beloved Clone Wars character is about to debut.
That being said, it's worth noting that evidence of Grievous being on the Battlefront 2 Hero roster has been present as far back as last June's Closed Alpha test. When the game entered its early access release period in the first days of November, miners progressed also revealed a full 3D model of the character. Files for Captain Phasma and Finn were unearthed as well, but those found their way into the game for Season 1. So if Grievous has been ignored before, it's possible it might happen again.
It's also easy to ignore how Grievous Season 2 release doesn't make much sense from a marketing perspective. With Season 2 set to debut in May, odds are high the new DLC will have some relation to Solo: A Star Wars Story, which makes its theatrical debut May 25. While we don't yet know everything about the film, it's highly unlikely for Grievous to play a role in the plot. Most of his arc takes place during the Clone Wars, which would be just before Solo's birth or very shortly thereafter. So, someone like Grievous may not have much relevance there.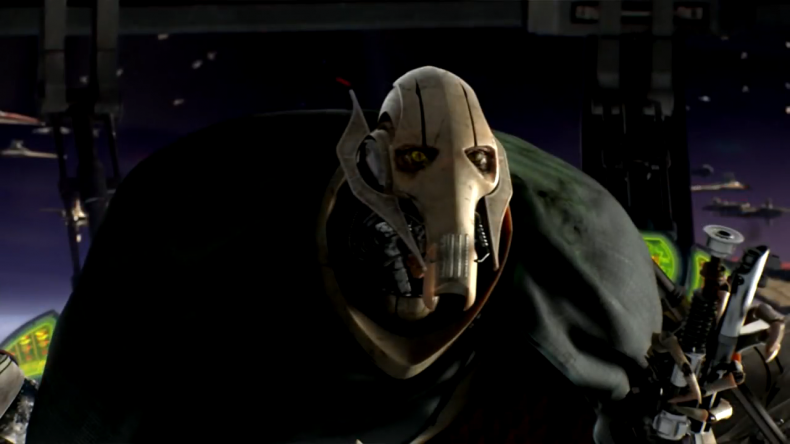 These leaks are a promising indicator of Battlefront 2's future, but, until officially confirmed, the assets described here shouldn't be considered totally legit. Grievous may not have many ties to Han's story, but he's become popular enough in recent years that adding him as a Hero may be too enticing to ignore. Especially given that the Battlefront 2 community still needs all the morale boosts it can get, anything's possible.
A date for Season 2 has not been announced, but we'd suggest marking your calendars for Star Wars Day on May 4 and the Solo release date of May 25. DICE has said Battlefront 2 seasons will be based around specific events or film releases, which makes both of these May dates potential targets.
Star Wars Battlefront 2 is available now on PS4, Xbox One and PC.
What are your thoughts on the continued leaks of Grievous in Battlefront 2? Will he be a featured Hero in Season 2? Tell us in the comments section.