'Star Wars: The Force Awakens' Sets $1 Billion Box Office Record in 12 Days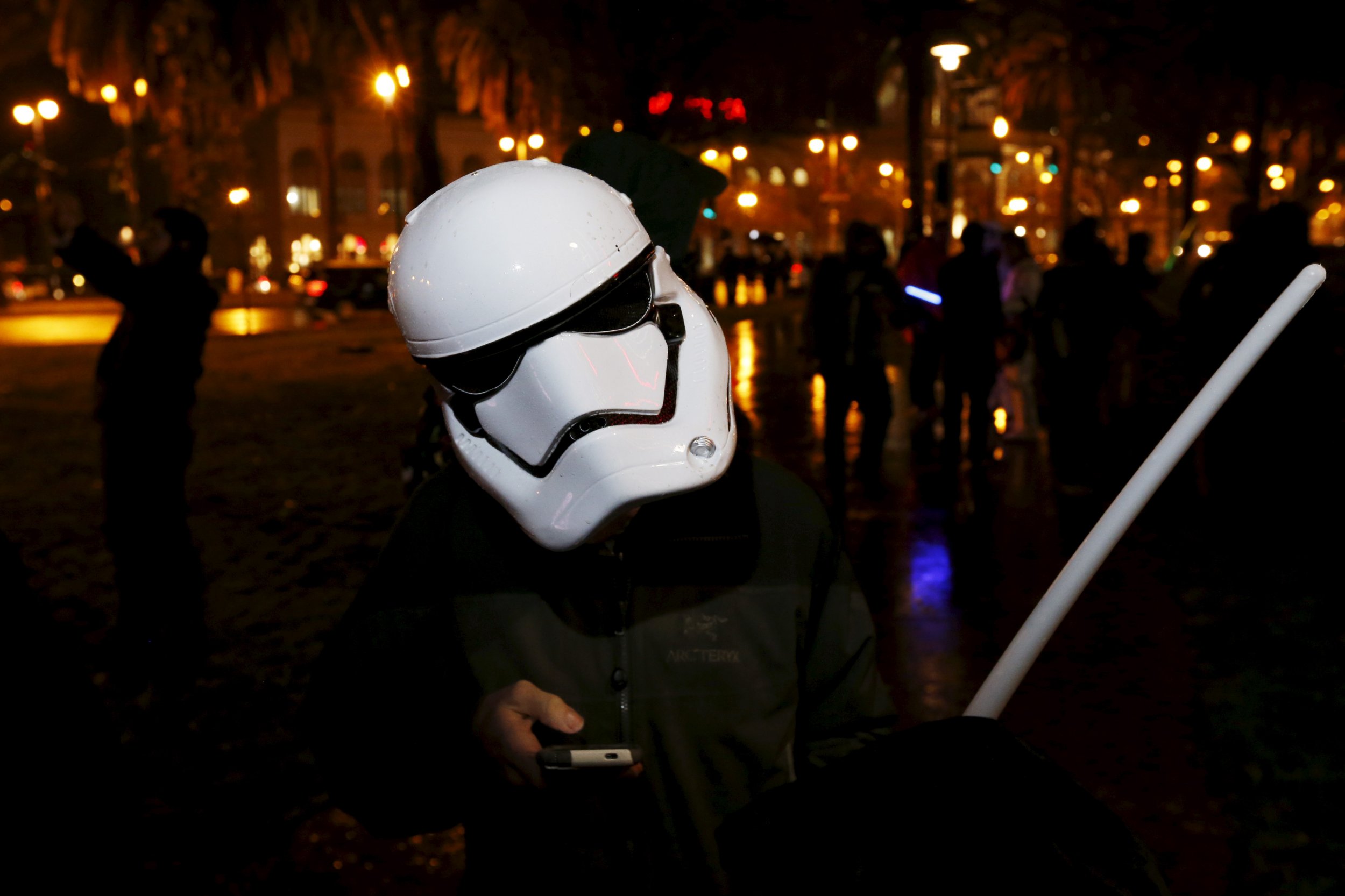 Star Wars: The Force Awakens took in $1 billion at the global box office in just 12 days, beating out the record for reaching that benchmark achieved earlier this year by the reboot of another beloved franchise, Jurassic World.
The latest installment of Star Wars took in $238 million in North America the first weekend it was open, with a worldwide box office total of $529 million, according to the Associated Press. The blockbuster sequel took in an additional $153.5 million in North America during its second weekend, and set a Christmas Day box office record with $49.3 million.
By contrast, Jurassic World crossed the $1 billion threshold in 13 days, and just before its release this year, Furious Seven took 17 days to speed past the barrier. In 2009, Avatar took 19 days to reach $1 billion globally.
The Force Awakens opens in China on January 9, which the AP describes as "the world's second-largest movie market," and the J.J. Abrams-directed adventure is expected to make more waves at the box office there when it opens.
"You almost have to rewrite all the record books for this movie," box office analyst Paul Dergarabedian told the AP on Sunday. "It's absolutely mind-blowing that Star Wars could get to a billion dollars in 12 days."
According to Buzzfeed News, when adjusted for inflation, The Force Awakens is faring better at the box office than the franchise prequels Attack of the Clones and Revenge of the Sith, which were respectively released in 2002 and 2005.
Arriving in theatres on Christmas, the Mark Wahlberg & Will Ferrell comedy Daddy's Home took in $38.8 million over the weekend, followed by the Jennifer Lawrence comedy-drama Joy, which bowed with $17.5 million and the Tina Fey-Amy Poehler comedy Sisters, which took in $13.9 million.